Dorset Theatre Festival
2015 Season in Vermont
By:
Dorset

-

Feb 15, 2015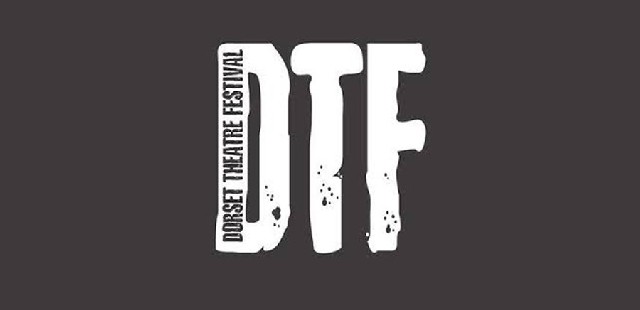 Dorset Theatre Festival Artistic Director, Dina Janis states that "When I went about looking for the right plays for us to present this summer, my one criteria was to find plays that were moving, that make people care. These plays all have that quality, and whether funny, sad, or thought-provoking, people will walk out of the Playhouse this summer inspired and moved by what they have seen."
The Summer 2015 Season
INTIMATE APPAREL – June 25 – July 4. Opening the Mainstage 2015 Season will be the Regional Premiere of the award winning drama Intimate Apparel by Pulitzer prize winning playwright, Lynn Nottage. The play, which won both the New York Drama Critics Circle and the Outer Critics Circle Awards, is set in 1905, and tells the story of Esther, a lonely black seamstress who stitches sumptuous corsets and negligees alone in her boarding house bedroom. When she receives a letter from a workman digging the Panama Canal, she begins to dream of sewing her own trousseau, eventually negotiating the choice between a love that is accepted and one that is true.
This play is about people who have been marginalized, people who have been erased from the public record. By presenting a play like this, we are able to bring these lost voices back into history," – Dina Janis, Dorset Theatre Festival Artistic Director
SHERLOCK HOLMES AND THE CASE OF THE JERSEY LILY – July 9 – July 25. Following up with a bit of fun, DTF offers another Regional Premiere – Sherlock Holmes and the Case of the Jersey Lily by Katie Forgette. This witty new adaptation of Sir Arthur Conan Doyle's classic features Sherlock Holmes, his trusted friend Watson, the sinister Moriarty, the glamourous Lillie Langtry and even Oscar Wilde, as they navigate intrigue and danger all while rehearsing Mr. Wilde's latest play, The Importance of Being Forthright.
OUTSIDE MULLINGAR – July 30 – August 15. Next up comes the best of last year's Broadway season with the DTF Regional Premiere of Pulitzer and Tony award winning playwright, John Patrick Shanley's Outside Mullingar. The new romantic comedy from the author of Doubt and Moonstruck is a love letter to Ireland that tells the story of Anthony and Rosemary, two introverted misfits straddling 40. Anthony has spent his entire life on a farm in rural Ireland, and due to his painful shyness, this suits him well. Rosemary lives right next door, watching the years slip by, but determined to have him. With Anthony's father threatening to disinherit him and an argument over land simmering between their families, Rosemary has every reason to fear romantic catastrophe. But then, in this very Irish story with a surprising depth of poetic passion, these yearning, eccentric souls fight their way towards solid ground and some kind of happiness.
I HATE HAMLET – August 20 – September 5. Unapologetically silly, always hilarious, I Hate Hamlet by Paul Rudnick brings to regional audiences the wit and genius of one of our pre-eminent humorists. This wildly funny play tells the story of a young and successful television actor who relocates to New York, where he rents a marvelous, gothic apartment. With his television career in limbo, the actor is offered the opportunity to play Hamlet onstage, but there's one problem: he hates Hamlet. His dilemma deepens with the entrance of John Barrymore's ghost, who arrives intoxicated and in full costume to the apartment that once was his. The contrast between the two actors, the towering, dissipated Barrymore whose Hamlet was the greatest of his time, and the hot young television star, leads to a wildly funny duel over women, art, success, duty, television, and yes, the apartment.
The Family Fun Series
THE STINKY CHEESE MAN – June 13 & June 20. Kicking off the season will be DTF's Family Fun Series presentation of the children's classic The Stinky Cheese Man, adapted from the book by Jon Scieszka. Featuring a giant, an ugly duckling, and a princess who kisses a frog, this play is a collection of humorous parodies of famous children's stories and fairy tales. It has proven to be popular with audiences of all ages as it pokes lighthearted fun while celebrating the cherished classics we have all grown up reading. The production inaugurates a new collaboration between DTF and the acclaimed Theatre Institute at Sage from the Capital District, which will be coming in to present this touring show appropriate for ages 4 and up.
THE ADVENTURES OF TOM SAWYER – September 9 – September 12. Bringing the 2015 Season to a close is yet another Regional Premiere, a new adaptation of The Adventures of Tom Sawyer by award winning playwright Laura Eason. The play narrates the story of Tom Sawyer, Huckleberry Finn and Becky Thatcher and the greatest summer adventure ever told in this imaginative, highly theatrical adaptation of Mark Twain's incomparable classic. Featuring the thrill of mischief-making, the fickleness of first love, the cold shivers that linger after an adventure gone very wrong and the unbridled joy at discovering real buried treasure, this story is for anyone who has ever been a kid and celebrates all that is grand and glorious about childhood.
"It is a great thrill and honor to have the talented Laura Eason back at the Dorset Theatre Festival this summer. Laura is one of our most important up and coming writers, known for her adult plays as well as for being a lead writer on the hit show House of Cards. She was a featured writer for DTF's New Play Reading Series several years back, and it is exciting for us to bring her work back with this wonderful family drama which has been produced to great acclaim throughout the country," says Dina Janis, Dorset Theatre Festival Artistic Director. In addition to regular performances, DTF will present two special school matinees of this show for regional schools.