New Hampshire Music Festival
Progrtam from July 7 to August 6
By:
NHMF

-

Apr 09, 2015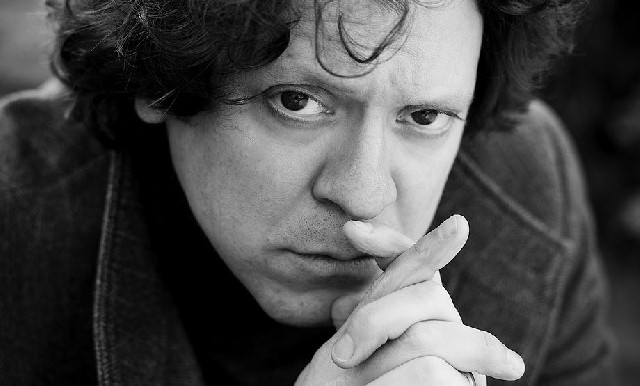 The New Hampshire Music Festival (NHMF) has announced its 2015 summer season to be held from July 7 through August 6 in Plymouth and the surrounding communities of New Hampshire's Lakes Region. With a theme of "American Landscapes," the festival's 63rd season will explore and celebrate American music and the great outdoors.
The Silver Center for the Arts at Plymouth State University is the festival's primary venue, where it will offer full orchestra performances on Thursday nights and Tuesday night chamber music concerts. New this year will be a live orchestra concert with film, Oz with Orchestra, at the Bank of New Hampshire Pavilion at Meadowbrook.
"Festival attendees will experience the complete range of orchestral grandeur, from the thrilling Four Seasons by Vivaldi to the groundbreaking music of Nico Muhly, a New England native and the focus of this summer's Composer Portrait Series. Principal Guest Conductor Dan Perkins opens the season with an exciting concert of American music and ends the season conducting the NHMF Orchestra and Chorus in Vaughan William's moving Dona nobis pacem," said NHMF Music Director Donato Cabrera. "I'm also proud to announce we've been awarded a grant by the National Endowment for the Humanities as part of the 'Music Unwound' consortium. The grant supports our presentation of the acclaimed DvoÅ™ák in America program, including a performance of DvoÅ™ák's stirring Symphony No. 9, 'From the New World,' complemented by multimedia and narration by scholar-writer Joseph Horowitz."
In addition to the main festival programming, the NHMF is enhancing its season offerings with all-new collaborative events: Families Making Music programs with students, children and parents; Music in the Mountains, featuring sunrise, sunset and campground concerts; music in area bars and cafés; art showings with Women's Caucus for Art; and more. Support for these family and outreach events is provided by the Lincoln Financial Foundation.
The NHMF will be working with Lakes Region Airport Shuttle Service LLC as the exclusive transportation sponsor for its 2015 season. The company will provide airport shuttle service for musicians and staff as well as transportation to and from concerts and special events for ticket holders.
Subscription sales begin April 23, 2015, and single ticket sales start on May 1. Ticket prices range from $22-$75. Tickets can be purchased from the Silver Center Box Office at 603.535.2787 / 800.779.3869 (11 AM-4 PM, Monday-Friday) or online at www.nhmf.org. Tickets for the July 27 Oz with Orchestra concert at Bank of New Hampshire Pavilion at Meadowbrook can be purchased through the Bank of New Hampshire Pavilion at Meadowbrook Box Office or online at www.banknhpavilion.com.

NEW HAMPSHIRE MUSIC FESTIVAL 2015 SUMMER SEASON HIGHLIGHTS

Donato Cabrera, Music Director

ORCHESTRA CLASSICS SERIES
THURSDAYS at 8 PM

Festival Orchestra
Silver Center for the Arts, Hanaway Theatre
Plymouth State University

OPENING NIGHT: AMERICAN LANDSCAPES
THURSDAY, JULY 9 at 8 PM
Dan Perkins, conductor
NATHANIEL STOOKEY Big Bang
FERDE GROFÉ Grand Canyon Suite
SAMUEL BARBER School for Scandal Overture
LEONARD BERNSTEIN Symphonic Dances from West Side Story

DVOŘÁK IN AMERICA
THURSDAY, JULY 16 at 8 PM
Donato Cabrera, conductor
JOSEPH HOROWITZ DvoÅ™ák in America
with multimedia and narration
Kevin Deas, bass-baritone
VICTOR HERBERT Cello Concerto
Walter Gray, cello
ANTONÍN DVOŘÁK Symphony No. 9, "From the New World"

THE FOUR SEASONS
THURSDAY, JULY 23 at 8 PM
Donato Cabrera, conductor
PHILIP GLASS Company for String Orchestra
FRANZ SCHUBERT Symphony No. 3 in D Major
ANTONIO VIVALDI The Four Seasons
Charles Dimmick, violin

COMPOSER PORTRAIT: NICO MUHLY
THURSDAY, JULY 30 at 8 PM
Donato Cabrera, conductor
NICO MUHLY So To Speak
NICO MUHLY Pleasure Ground
Nathan Wyatt, baritone
JOHANNES BRAHMS Symphony No. 2

SEASON FINALE: DONA NOBIS PACEM
THURSDAY, AUGUST 6 at 8 PM
Donato Cabrera, conductor
Dan Perkins, choral director/conductor
MASON BATES Devil's Radio
PYOTR ILYICH TCHAIKOVSKY Meditation and Melodie from Souvenir d'un lieu cher
PABLO DE SARASATE Romanza andaluza and Zigeunerweisen
Yulia Iglinova Milstein, violin
RALPH VAUGHAN WILLIAMS Dona nobis pacem
Tami Petty, soprano
Paul Max Tipton, baritone

CHAMBER MUSIC SERIES
TUESDAYS at 8 PM
JULY 7, 14, 21, 28 and AUGUST 4
Silver Center for the Arts, Smith Recital Hall
Plymouth State University
Intimate musical experiences performed by members of the Festival Orchestra

SPECIAL EVENT: OZ WITH ORCHESTRA
MONDAY, JULY 27 at 7 PM
Bank of New Hampshire Pavilion at Meadowbrook
Dan Perkins, conductor
See the original 1939 Wizard of Oz film on the big screen backed by the NHMF Orchestra.
(Tickets available through the Bank of New Hampshire Pavilion at Meadowbrook's box office and website.)

All programs and artists subject to change.

About The New Hampshire Music Festival

The New Hampshire Music Festival is a summer music festival that honors the tradition of classical music while exploring new artistic paths. The NHMF strives to connect the Lakes Region with an engaging, immersive festival experience by presenting world-class performances, creating strong collaborations with community partners, and offering educational programs to students of all ages.

The festival was founded in 1952 as a small chamber orchestra performing on Melody Island in Lake Winnipesaukee and has grown to be a highly-valued community asset. Every summer during July and August, musicians from around the country come to Plymouth to perform well-known classics and contemporary works.
Maestro Donato Cabrera, who had his first season at the helm of the festival in Summer 2013, enjoys an international career as a music director and conductor. In addition to his role at NHMF, he is the music director of the Las Vegas Philharmonic and California Symphony, and is resident conductor of the San Francisco Symphony (SFS) and the Wattis Foundation Music Director of the San Francisco Symphony Youth Orchestra (SFSYO).