Tanglewood Update
BSO Departs Early to Launch European Tour
By:
Charles Giuliano

-

Aug 18, 2015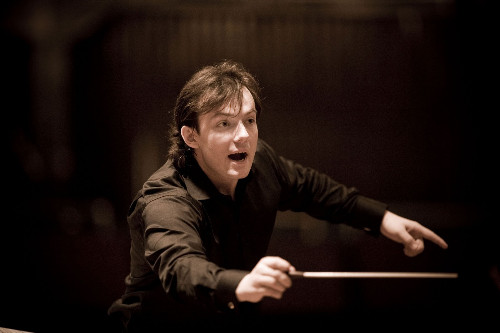 The synergy between Music Director, Andris Nelsons, and the Boston Symphony Orchestra, has been palpable this summer at Tanglewood.
Both for the audience and critics the consensus is that the orchestra has not sounded this good in years. Under the baton of a very young conductor it is anticipated that the best is yet to come.
Like a delicate instrument an orchestra requires fine tuning.
That has not been possible until the arrival of Nelsons. The years preceding were marred by the many absences of James Levine, dividing time with the BSO and the Metropolitan Opera in New York.
When that era of instability came to an end there was a period of revolving guest conductors. With an orchestra in flux there was an impact on morale and focus on the music.
With years of apathy an orchestra has to be reignited with passion, precision and commitment.
No artist gets it right all of the time. Over this and other seasons critics will hone in on their critical commentary.
For now there is a period of celebration and amnesty.
On a rainy night, with nobody on the lawn but a good attendance in the Shed we heard a diverse program starting with the rarely heard Barber's Second Essay for Orchestra. The program ended with a rousing version of the Strauss barn burner Ein Heldenleben. Both works were being polished for the upcoming BSO tour.

We also heard "L'atra notte in fondo al mare" from Mefistofele by Boito as well as Willow Song and "Ave Maria" from Otello by Puccini. Both selections were performed by the artist's wife Kristine Opolais. In the spring of 2016 she will perform in Madama Butterfly and Manon Lescaut for the Metropolitan Opera.
To prepare for the pending tour the Tangewood season is ending sooner than usual. It closed on Sunday with the traditional playing of the Beethoven Ninth Symphony.
The Berkshires are still buzzing about the Nelsons renderings of Mahler particularly the massive 8th Symphony on August 8. On August 16 he conducted Mendelssohn's capricious Violin Concerto in E Minor with guest soloist Christian Tetzlaff as well as Mahler's ruminating Symphony No. 6. In March and April, Nelsons first led the BSO in Mahler's Sixth in Symphony Hall and Carnegie Hall.
While the BSO has packed and departed there is more to be heard in Lenox with the Pops this weekend including Cirque de Symphonie, an acrobatic confluence with music on Friday. On Saturday the ever popular Film Night will be absent the ailing John Williams. Looking forward to highlights there will be Broadway stars Idina Menzel, August 29 and Kristin Chenoweth on September 5. This night before features jazz singer Harry Connick, Jr.
Here is some detail on the BSO tour.
Nelsons will lead the BSO with an extensive 12-concert, 8-city European tour, August 22-September 5, to include stops in the major music capitals of Austria, England, France, Germany, Italy, and Switzerland. The BSO's 2015 European tour will feature the orchestra in performances at London's Royal Albert Hall (8/22 & 23), Salzburg's Grosses Festspielhaus (8/24 & 25), Grafenegg's Open-air Stage Wolkenturm (8/28), Lucerne's Kultur und Kongresszentrum (8/30 & 31), Milan's Teatro alla Scala (9/1),the new Philharmonie de Paris (9/3), Cologne's Philharmonie (9/4), and Berlin's Philharmonie (9/5).

Internationally renowned cellist Yo-Yo Ma (Strauss's Don Quixote) and trumpet virtuoso Håkan Hardenberger (Brett Dean's trumpet concerto Dramatis personae composed especially for Mr. Hardenberger) will join the orchestra for several tour performances. In addition, the BSO's tour repertoire will include Mahler's Symphony No. 6, Shostakovich's Symphony No. 10, Strauss's Ein Heldenleben, Barber's Second Essay for Orchestra, and Haydn's Symphony No. 90.