Mass MoCA Events
Through April
By:
MoCA

-

Jan 12, 2022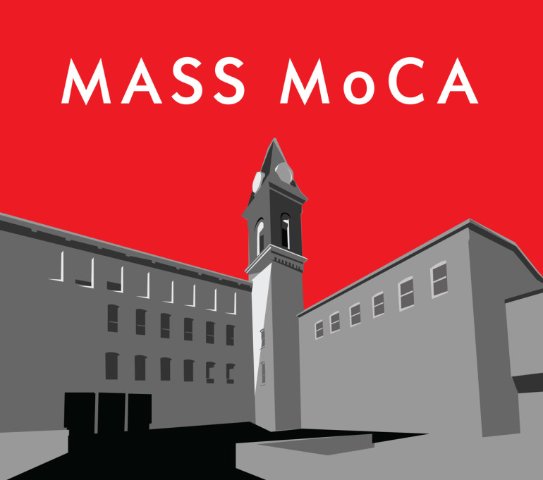 January/February
Free Day: An annual celebration of community with activities throughout the day
Siren: An installation that immerses visitors in recordings of humpback whale song
In Session: On the anniversary of Bloody Sunday, artists discuss the relationship between artmaking and movements for social change
Deon Jones: One of the most important voices of his generation in concert

March
Member Appreciation Month: The first annual month of thanks to our members
Yemandja: The world premiere of Angélique Kidjo's new music-theater work and MASS MoCA's 2022 Benefit
Animal Collective: Indie icons in concert
Weep Holes: Lily Cox-Richard addresses ideas of beauty and threat, collective action, and building and dismantling.
700,000:1 | Terra + Luna + Sol: Amy Hauft makes us aware of the curve of the earth and our distance from the moon
A Memorial to Ice at the Dead Deer Disco: Immersive installations from Marc Swanson about our inability to control human nature and the world around us
Members' Opening Reception: Celebrating exhibitions by Lily Cox-Richard, Amy Hauft, and Marc Swanson

April
International Slow Art Day: Create space for contemplation and discovery with slow-looking tours, music, and meditation in the galleries
Choreopolitics: An exhibition juxtaposing the work of Brendan Fernandes and nibia pastrana santiago
Lucius: The ethereal indie-pop band returns to kick off a national tour
Teen Invitational: Our 10th pop-up exhibition celebrating the creativity of local high school students and their mentors
Berkshire Teachers & Social Workers Appreciation Day: A special day of art, a performance by Supaman, and gratitude for local teachers and social workers
Supaman: Supaman, a member of the Apsáalooke (Crow) Nation, combines Native culture, comedy, and hip-hop into a one-of-a-kind performance
Ticketed events go on sale to MASS MoCA members beginning tomorrow, Thursday, January 13, at 10am. Not yet a member? Become one here.
General tickets are on sale beginning Friday, January 14, at 10am.