Theatre
Chaim Potok's Portrait of an Artist in Chicago

My Name is Asher Lev is the story of a boy brought up in an insular world with very particular beliefs and practices. Until recently this world has succeeded in keeping its own in the fold. Very few escape or leave behind the families, religious observances and commitment of the Hasidic world. Lubavitcher ambulances rush all over the boroughs of New York today. Live chickens arrive to be properly slaughtered in Crown Heights, Brooklyn. Young couples are married as soon as parents can make an arrangement. They don't have a chance to think about leaving when they are surrounded by a gaggle of young children. You still see teenage mothers aged by their wigs and their nun-like dress and tied down by several kids hanging from their hems.
New Adaptation Tuned to American Audiences
Chekhov strove to make his works "just as complicated and just as simple as ... in real life," He wrote, "People are sitting at a table having dinner, that's all, but at the same time their happiness is being created, or their lives are being torn apart." This production of Uncle Vanya shares Chekhov's intentions and brings his work to life much as he must have envisioned.
Theatre Communications Group Conference

When seeking news of what's happening in American not-for-profit theatre, you can track those happenings via the Theatre Communications Group (TCG). Once a year the organization convenes its National Conference in a different city, allowing members and interested parties to come together, press the flesh, attend workshops and panels, and exchange ideas on the state and future of American theatre.
Shakespeare Summer Season to September 14

This time The Old Globe wraps up their highly successful 2014 Shakespeare Summer Season with the delightfully entertaining rom/com "Two Gentlemen of Verona", directed by acclaimed Globe Alum and Tony Award nominee Mark Lamos.
Long and Short of the Bard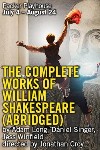 With The Complete Works of William Shakespeare (Abridged) there is a lot of farce crammed into an evening at the Tina Packer Playhouse of Shakespeare & Company. Based on a raucuous response of a near to packed house on a week night this is the run away comedy hit of the Berkshire season.
Once Provocative Play Is Rarely Revived

While the play has relevance to today's veterans dealing with Post Traumatic Stress Syndrome, and sometimes resulting addictions, the material is dated. Too much information has been spread about war, its effects on families and society, to make these characters' shock seem real.
Production of Uncanny Valley Transferring to New York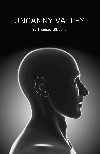 CATF has been invited to transfer its world premiere production of Uncanny Valley by Thomas Gibbons to New York City's Off-Broadway venue 59E59 Theaters. Hailed as the Festival's "most satisfying offering" by The Washington Post, Uncanny Valley will be presented by CATF for a four-week run beginning on October 2.
Still Surprising Audiences After 62 Years

The murders in Agatha Christie's mysteries are almost incidental. Though there is suspense and intrigue, there is no pandering to mayhem and horror. A puzzle is introduced, enhanced with complications, and finally solved through clever reasoning. The well-acted production at The Dorset Theatre Festival is classic Christie at its best.
Fun and Frolics at Weston Theatre's Second Stage

For pure, unadulterated entertainment the juke box musical The Marvelous Wonderettes: Caps & Gowns can't be beat. It's polished and professional while retaining the freshness of youth and good-natured fun. It is basically a family-friendly burlesque, a humorous exaggeration of the teen years and loves of four young women.