Theatre
Theatre Communications Group Conference

When seeking news of what's happening in American not-for-profit theatre, you can track those happenings via the Theatre Communications Group (TCG). Once a year the organization convenes its National Conference in a different city, allowing members and interested parties to come together, press the flesh, attend workshops and panels, and exchange ideas on the state and future of American theatre.
Shakespeare Summer Season to September 14

This time The Old Globe wraps up their highly successful 2014 Shakespeare Summer Season with the delightfully entertaining rom/com "Two Gentlemen of Verona", directed by acclaimed Globe Alum and Tony Award nominee Mark Lamos.
Long and Short of the Bard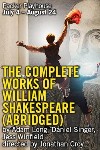 With The Complete Works of William Shakespeare (Abridged) there is a lot of farce crammed into an evening at the Tina Packer Playhouse of Shakespeare & Company. Based on a raucuous response of a near to packed house on a week night this is the run away comedy hit of the Berkshire season.
Once Provocative Play Is Rarely Revived

While the play has relevance to today's veterans dealing with Post Traumatic Stress Syndrome, and sometimes resulting addictions, the material is dated. Too much information has been spread about war, its effects on families and society, to make these characters' shock seem real.
Production of Uncanny Valley Transferring to New York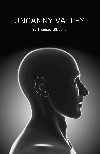 CATF has been invited to transfer its world premiere production of Uncanny Valley by Thomas Gibbons to New York City's Off-Broadway venue 59E59 Theaters. Hailed as the Festival's "most satisfying offering" by The Washington Post, Uncanny Valley will be presented by CATF for a four-week run beginning on October 2.
Still Surprising Audiences After 62 Years

The murders in Agatha Christie's mysteries are almost incidental. Though there is suspense and intrigue, there is no pandering to mayhem and horror. A puzzle is introduced, enhanced with complications, and finally solved through clever reasoning. The well-acted production at The Dorset Theatre Festival is classic Christie at its best.
Fun and Frolics at Weston Theatre's Second Stage

For pure, unadulterated entertainment the juke box musical The Marvelous Wonderettes: Caps & Gowns can't be beat. It's polished and professional while retaining the freshness of youth and good-natured fun. It is basically a family-friendly burlesque, a humorous exaggeration of the teen years and loves of four young women.
Durang Off the Hook at Shakespeare & Company

Directed by our friend the late Nicholas Martin of Williamstown Theatre Festival Christopher Durang's serious comedy Vanya and Sonia and Macha and Spike won a Tony for Best Play. Since then it has been widely produced and now through September 14 by Shakespeare & Company. Matthew Penn has directed an awesome cast in this side splitting gonzo riff on Anton Chekhov. It's a fresh, fun, zinger that rounds off a top heavy summer of the Bard in Lenox.
Vermont Production Highlights Turmoil of Broadway's Gypsys

Innovative when it was developed in 1975, time has stolen some of the sizzle from this intimate dance-centered musical. The dance and music are still entertaining and the heart and passion of the young characters carry the show. Weston's production is solid and professional with a talented cast.