Fine Arts
The Irish Museum of Modern Art
Dublin's 17th Century Former Royal Hospital Kilmainham

Relaunching after renovations the Irish Museum of Modern Art presented two special exhiitions- Kathleen Eileen Moray Gray (9 August 1878 – 31 October 1976) the Irish born furniture designer, and architect and Leonora Carrington (6 April 1917 – 25 May 2011) a British-born–Mexican artist, surrealist painter and novelist. Her mother was Irish.
Izhar Patkin: The Wandering Veil
Vast Installation at Mass MoCA on View for a Year

Building Five of Mass MoCA is one of the largest and most magnificent spaces for contemporary art in North America. It is always fascinating to see how artists respond to the daunting challenge. Izhar Patkin: The Wandering Veil is now on view for the coming year.
Trinity College and the Book of Kells
Viewing Ireland's National Treasures

During the 1979 traveling exhibition Treasures of Early Irish Art I first viewed the Book of Kells. Given the long line of visitors it proved to be a brief encounter. That also was the case during a recent visit to the Old Library of Trinty College in Dublin. It was an absorbing and enchanting experience of the essence of Irish heritage.
London's Hot New Tryon St Gallery
Near the Saatchi Museum

The new Meridian exhibition at the recently launched Tryon St Gallery, (just a stone's throw from London's Saatchi gallery), explores the universal human fascination with finding our place in the world and recording it through maps and mapping.
Malcolm Morley at Britain's Ashmolean Museum
Beyond Photo Realism

Malcolm Morley is not a Photorealist. His painting can convey a Photo-realist quality when reproduced in a publication, but to the eye of the viewer there is a subtle yet conscious energy to the paint. There is covert mark-making in Morley's Superrealist works. If an "ism" was to be found it was in the artist's self-categorisation—before discarding the method and the category of Superrealism in order to follow an expressionistic route—a route already alluded to in his noticeably surreptitious energy.
Laure Prouvost Wins Britain's Turner Prize
Based on Video Installation Wantee

Laure Prouvost, winner of the fourth edition of the Max Mara Art Prize for Women, has been awarded the prestigious Turner Prize for her video installation Wantee, tribute to a fictional grandfather inspired by Kurt Schwitters.
New York Bound, Islip Museum, Long Island
International Book Art Biennial, until December 29, 2013

Artist and curator, Dorothea Fleiss of East-West Artists, Stuttgart/Germany, has brought exceptional and imaginative works by book artists from around the globe to East Islip, Long Island, New York. 100 pieces are on display by more than 70 artists. They will touch visitors in many different ways.
American Encounters: Genre Painting and Everyday Life
At Atlanta's High Museum Through January 12

The first installation of the collaboration between the musée du Louvre, the High Museum of Art, Crystal Bridges Museum of American Art and the Terra Foundation for American Art explored the birth of American landscape painting through the works of Thomas Cole and Asher B. Durand. American Encounters: Thomas Cole and the Birth of Landscape Painting in America premiered at the Louvre in January 2012.
Mira Schendel at Tate Modern
Retrospective of Brazilian Modernist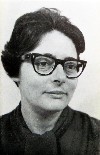 While described by critics as the Doyenne of Brazilian modernism the work of Mira Schendel (Zurich, Switzerland, 1919 - São Paulo, 1988) is not well know outside of her adopted country. The Swiss born artist is the subject of a major retrospective at Tate Modern in London through January 19.