Film
Jennifer Dear How Could You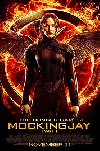 In the first two Hunger Games films we fell deeply, madly in love with Jennifer Lawrence as the archer and woman warrior Katness Everdeen. The boring two hour third film Mockingjay Part One is little more than a boring rip off and setup for the hopefully better final film in the series a year from now.
Hollywood Celebrity Struggles on Broadway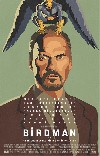 Michael Keaton is the celebrity star of a series of comic book films as the super hero Birdman. At mid career he hopes to prove himself as a director and thespian on Broadway. In what seems like doomed ambition he risks enerything. The bitchy Times critic during a bar confrontation reveals plans to write a brutal review intended to close down the show. She has a thing, truly justified, about Hollywood taking over Broadway. Keaton and supporting actor, Ed Norton, give potentially Oscar nominated performances.
Gone Girl, St. Vincent and CitizenFour

In today's world of $100 and $200 million dollar budgets, filmmakers only get one or maybe two shots at it. Thus, the "safe" and less risky films are what's being produced and screened. It's a "Hobson's Choice" dilemma.
Farout Film Stars Matthew McConaughey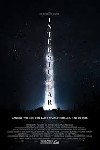 While "Interstellar" is profoundly beautiful, it is lacking in some fundamental elements of story and dialogue. What is most worrisome about the film is how the dialogue almost reaches a point of realism but falls into platitudes entailing unremarkable but easily understandable sentences.
Creepy Performance Jake Gyllenhaal
During an evening of suspense Tony Gilroy showed a clip from Nightcrawler. It was a film wrtten and directed by his brother Dan. It was fun to see how that scene developed in the arc of a grim but fascinating film.
Lunch Chat at Williams Inn

During the recent Williamstown Film Festival Diane Pearlman and Berkshire Film & Media Collaborative hosted a lunch at the Williams Inn. It featured independent film star, Lilli Taylor, and her husband, Nick Flynn, a poet, essayist and author of three books of memoirs. Williams College professor, Jim Shepard, led the dialogue.
Breakout at Williamstown Film Festival

Actor/ writer/ director Frank Whaley took seven years to develop Like Sunday, Like Rain. Screened on Sunday morning at the annual Williamstown Film Festival it proved to be the diamond in the rough, small and gleaming gem that scored big time with an appreciative audience. In this case the best film of the festival was saved for last.
Bourne Creator at Mass Moca/ WFF

In a two hour presentation of clips from Bourne, his and other classic suspense films, Tony Gilroy presented a master's class on state of the art filmmaking for an enthralled audience at the Hunter Center of Mass MoCA. The event which was hosted by artistic director, Steve Lawson, with the artist Stephen Hannock, an Oscar winner, as discussant, was a highlight of the 16th annual Williamstown Film Festival.
Stephen Belber Film at WFF

In transferring his 2005 Tony nominated play Match to screen Stephen Belber has created a dense, tight, indeed, claustraphobic film. Initially there are long shots but in the equivalence of the second act, a turning point in the drama, the camera zooms in on the iconic face of the magnificent Sir Patrick Stewart launching into a new dimension of one of his finest performances.