Opinion
The Neue Galerie Mounts an Important Exhibit

The Nazis seized 'degenerate art' from museums and private collections. A three-year traveling exhibition of this art criss-crossed Germany and Austria. Most of the paintings were sold, lost, or presumed destroyed. The recent discovery in Munich of the Gurlitt trove of such artwork has attracted attention. The film "The Monuments Men", directed by George Clooney, is about the seized art. The Neue Galerie mounts a moving exhibit of the work and compares it with some of Hitler's favorite art.
Pissed that She Didn't Wear Panties at the Oscars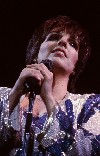 Eagle eyed columnist, John Seven, observed that 67-year-old Liza Minnelli didn't wear panties under her blue pantsuit at the Oscars. Seems he never thought much of her anyway. Her mother, Judy Garland, makes him break out in hives. Stating that he never watches the Oscars or even knows what films are nominated he wrote about it anyway. This from the columnist who urges readers to boycott artistic creeps like Woody Allen. It must have sent him to the emergency room that Cate Blanchett won an Oscar for one of Woody's films.
Venting a Jerry Maguire Moment

Steve Zevitas is a Boston gallerist and publisher of the juried magazine New American Painting. Like many in the art world he is constantly on the go making the rounds of biennials and art fairs. Normally he is level headed and reasonable focusing on the artists he publishes and promotes. But he recently vented in a piece in the Huffington Post. He's mad as hell and ain't gonnah take it anymore.
Why He Vants to Be Alone

For decades actor Alec Baldwin has opted to duke it out with paparazzis and the gossip media. Now like Roberto Duran tossing in the towel stating "No Mas" Baldwin, in a screed in New York Magazine titled "I Give Up," is withdrawing from public life. For celebrities of his stature, who have tried it in the past, this is more easily said than done. As Martha and the Vandellas sang "Nowhere to Run, Nowhere to Hide."
Separating Individuals from their Accomplishments

Dishing the dirt on celebrities has become a billion dollar industry for muckraking supermarket tabloids, talk radio, and TV entertainment and gossip shows. But we were shocked and distressed when Berkshire Eagle columnist John Seven unloaded a mud slinging screed against Woody Allen and other "artistic creeps." Seven seems surprised and offended to realize that great artists are not always great people. Duh.
Arthur Yanoff Hipster and Jewish Artist of the Year
Looking Berkshire hipster and artist Arthur Yanoff in the eye the rabbi told him "Once a Lubavitcher always a Lubavitcher." In part two we move from Coffee Corner to crits with Clement Greenberg and raising dogs in the country. Along the way Yanoff was celebrated as Jewish Artist of the Year. For which he had to rent a tux in Great Borington. Or something like that in no particular order.
Arthur Yanoff Recalls Coffee Corner

Arthur Yanoff has had a one man show at the Museum of Fine Arts Boston and was named Jewish Artist of the Year. A couple of years ago he and photographer Kay Canavino collaborated on a Melville project for the Ralph Brill Gallery and the author's former home Arrowhead in Pittsfield. We met recently to discuss Boston's Coffee Corner and its rarely documented hipster legacy which was a spawning ground for gonzo.
Mid Winter Festival

No it ain't Mardi Gras in New Orleans but Pittsfield is giving it a shot. Shake off the funk with the annual city wide Ten by Ten Festival. There's lots to do so bundle up and break out of the cabin.
Smacked on Super Sunday

Today, as millions of Americans bet the farm on the Super Bowl, in New York, Lady Luck came up snake eyes for renowned actor Philip Seymour Hoffman. He rolled the bones and with the spike still in his arm croaked from a hot shot of smack. After 23 years of staying clean he started using again last May with today's tragic result. We remember and celebrate him as one of the finest actors of his generation.