Opinion
Dr. Paul Buttenwieser to the Rescue

When Dr. Paul Buttenwieser, the newly-appointed President of the BSO's Board, stepped down from the board of the Institute of Contemporary Art, he performed on the piano at a sold-out fundraiser. He had studied piano as a young man in New York. He is a descendant of the Lehman banking family, which of course adds materially to his board credentials. But that he is a competent enough pianist to perform with Yo-Yo Ma in a sold out fundraiser is also an important credential.
Derailing Disparaging Branding of Sports Teams

On Wednesday, June 20, the United States Patent and Trademark Office cancelled the trademark registration for the Washington Redskins, because Federal trademark law does not permit registration of trademarks that may "disparage" individuals or groups or "bring them into contempt or disrepute." We post remarks by Kevin Gover the director of the National Museum of the American Indian.
Tracy Morgan's Crash Highlights Highway Crisis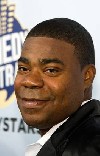 A highway crash that killed a fellow passenger and resulted in comedian Tracy Morgan fighting for his life gained national media attention for a far too common highway hazard. Returning from a gig Morgan's limo was rear ended by a Walmart truck driven by one Kevin Roper who faces criminal charges. He allegedly dozed off and lost control after 24 hours without sleep. During a recent road trip we narrowly escaped a similar accident.
Total Gonzo Tales

This is part two of Dr. Gonzo, William J. Cardoso. He is best remembered as allegedly coining the word Gonzo which in fact he stole from me. Other than that theft of literary property little is known of him today other than the legacy of the out of print collection of essays Maltese Sangweech. There was much more to Bill than that. He was indeed the heart and soul of Boston's hipster literary culture during its best years.
Making the Case for Music at Chicago Symphony

The Shostakovich story has unfolded over the past ten days in Chicago. The Fifth Symphony is more formal than his other works. Its contrasts, the beautiful flute solos performed by Mathieu DuFour, inarguably the world's greatest flutist, and the horns, the trombones, the clarinet and bassoons all fill the ears and heart. The conductor's intensity and the smiles he shares with the harpist with whom he has obviously worked with on a particular pluck approach which succeeds in concert, all add to the pleasure.
The Maltese Sangweech and Other Heroes

If you do a Google search the late Bill Cardoso comes up as having coined the term gonzo and dubbing Hunter Thompson's style of writing as Gonzo Journalism. Other than that he is largely forgotten as one of the outrageous characters and original thinkers of his era. Recently I read his out of print book The Maltese Sangweech a collection of magazine pieces. It includes two masterpieces of gonzo journalism "The San Francisco Red Sox" and "Zaire"an account of the Ali vs. Forman rumble in the jungle./
Re: Randolph Fuller and Opera Boston

In a preview of the Boston 2014/15 opera season, published in Berkshire Fine Arts on April 26, 2014, I made an error in characterizing Randolph Fuller's financial relation to Opera Boston.
Goodman Theater in Chicago Mounts the Chinese Tale

Mary Zimmerman's The White Snake is now playing at the Goodman Theatre in Chicago. It has been produced at the Oregon Shakespeare Festival and also at the Berkeley Repertory Theater, so this is not a premier struggling to find its way. Yet it fails.
Your Land is My Land

As a child stamp collecting offered global vignettes. This album of stamps with accompanying text from the 1930s offers horrific insights to the colonialism and racism that fueled WWII. Words and ideas which were seemingly benign now burn into our hearts and minds. This is a grim and riveting glimpse into the past if you take the time to read and reflect on the thoughts of another era. The Third World was a pie to be sliced and consumed by dominant super powers.