Julianne Boyd to Direct Faith Healer
Bannrington Strage Company August 2023
By:
BSC

-

Jan 17, 2023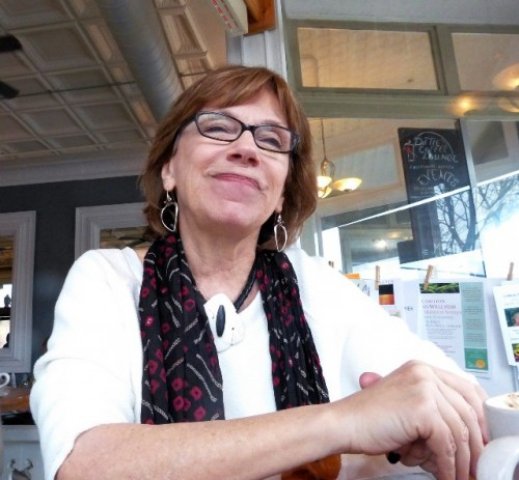 Barrington Stage Company (BSC) announces that BSC Founding Artistic Director Julianne Boyd will direct a new production of Faith Healer by the great Irish playwright, Brian Friel (Dancing at Lughnasa, Translations) as a part of the company's 2023 season. The production will play from Tuesday, August 1 through Sunday, August 27 on the St. Germain Stage at the Blatt Center for Performing Arts (36 Linden Street). Opening night is Saturday, August 5.
The production will star BSC Associate Artists Christopher Innvar (BSC: The Importance of Being Earnest, A Doll's House, Part 2, Private Lives) as Frank Hardy, Mark H. Dold (BSC: Waiting for Godot, Harry Clarke, Freud's Last Session) as Teddy, and Gretchen Egolf (BSC: A Picasso, Much Ado About Nothing, Private Lives) as Grace.
Faith Healer originally premiered in 1979 at Boston's Colonial Theatre in a production directed by José Quintero. It has since come to be regarded as a modern classic, with many productions around the world including on Broadway, in London and Dublin. Reviewing the 2016 Broadway revival, Ben Brantley, The New York Times, wrote, "In a way, it's about how every one of us is an artist by default, reinventing the world each time we remember something."
In his brilliant masterpiece, Brian Friel tells the story of the mysterious and charismatic Frank Hardy as he travels as a faith healer across the Welsh and Scottish countryside. A three-person play in four monologues, Frank (Innvar), his wife Grace (Egolf) and his manager Teddy (Dold) recount the same events from different perspectives. Frank bookends the show questioning the validity of his gift to heal people with the power of faith as Grace and Teddy reflect on his successes, inconsistencies, and Frank's character itself. A powerful testament to relational entanglement, Brian Friel's masterpiece Faith Healer is an exploration of the deeply subjective nature of personal reality and how that perception affects the realities of others.
Julianne Boyd says, "I am thrilled to be directing Faith Healer, Brian Friel's hauntingly beautiful play that has been on my short list for years – and I am excited to be reunited with three tremendously talented actors and BSC Associate Artists, Christopher Innvar, Mark Dold and Gretchen Egolf."
The production will feature set design by Luciana Stecconi (BSC: Waiting for Godot) costume design by Lex Liang (BSC: Who Could Ask for Anything More? The Songs of George Gershwin), lighting design by David Lander (BSC: A Little Night Music, Waiting for Godot) and sound design by Fabian Obispo (BSC: The Chinese Lady, American Underground).
As previously announced, BSC's 2023 season will also include a new production of the legendary Tony Award winning musical Cabaret, featuring music by John Kander, lyrics by Fred Ebb, book by Joe Masteroff and directed by Alan Paul. Additional productions for the 2023 season will be announced soon.
BSC's 2023 Season Tickets are available now. To learn more and book, please visit BarringtonStageCo.org/SeasonTix.