Theatre @ Home Winter Festival.
New York City's Irish Repertory Theatre
By:
Aaron Krause

-

Jan 23, 2021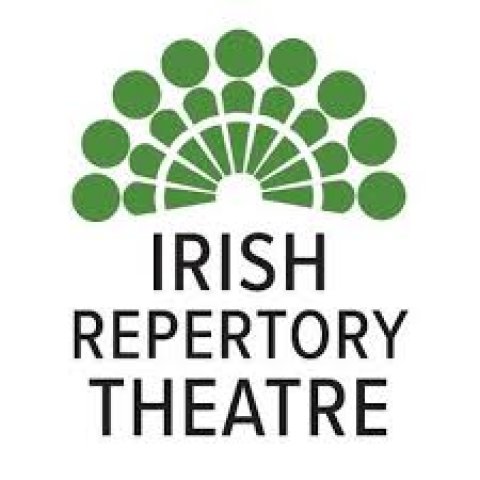 If you haven't seen all nine original digital productions that the Irish Repertory Theatre (IRT) created during the COVID-19 shutdown, you're in luck. That's because the New York City-based theater company will show all nine productions for its Theatre @ Home Winter Festival. It will start on Jan. 26 and run through Feb. 21.
While all festival events are free, IRT requires reservations to access Performances on Screen. Also, for those able to give, IRT suggests donations of $25 for a performance, or $100 for the festival.
"Your contribution will ensure that we can continue to offer top-quality digital events, keep our staff employed, and be artistically and financially ready to reopen as soon as it is safe to do so," reads a message on IRT's website, irishrep.org.
The festival includes works by Brian Friel, James Joyce, Conor McPherson, and Eugene O'Neill.
Below are the shows that comprise the line-up, show descriptions, the dates on which you can see them, and links to make reservations.
Molly Sweeney

– Jan. 26, Feb. 6, 13, and 18. Molly has lived in happy, capable, and independent darkness since she was ten months old. When Frank, her restless, unemployed, and enthusiastic husband, makes her blindness his latest cause, he recruits Dr. Rice, a once famous surgeon who, despite being half-drowned in Irish whiskey, agrees to attempt to restore Molly's sight. When the bandages come off, Molly, Frank, and Mr. Rice discover the differences between seeing and understanding as they face the terrible consequences of a medical miracle. To make reservations, visit

https://web.ovationtix.com/trs/cal/32325.
Yes! Reflections of Molly Bloom

– Jan. 27, Feb. 2, 14, and 17. It is Ireland in the early hours of June 17th, 1904. Molly Bloom's husband–the wandering philandering Leopold "Poldy" Bloom–has just come home and fallen asleep in their Dublin row house. Molly–a daughter, a mother, a lover and a long-suffering wife–patrols the pathways of her wild and leaping consciousness. She is lustful. Scared. Exuberant. Heartbreakingly lonely. Vivaciously reckless. And profoundly funny. With an empty nest, an unfulfilling affair and a marriage long past its prime, Molly must find a way back to the rock-bed of love that she and Bloom once shared. To make reservations, visit https://web.ovationtix.com/trs/cal/32325.
The Weir

– Jan. 27, Feb. 6, 10, and 19. In a remote country pub in Ireland, newcomer Valerie arrives and becomes spellbound by an evening of ghostly stories told by the local bachelors who drink there. With a whiff of sexual tension in the air and the wind whistling outside, what starts out as blarney soon darkens as the tales drift into the realm of the supernatural. Then, Valerie reveals a startling story of her own… To make reservations, visit

https://web.ovationtix.com/trs/cal/32325.
Love, Noel: A Performance on Screen

– Jan. 28, Feb. 3, 14, and 20. Get to know the life and times of one of the 20thcentury's most dynamic creative icons – Noël Coward – through this intimate performance in which Steve Ross and KT Sullivan transform into some of the many characters that made up Coward's unique life…Gertrude Lawrence, Marlene Dietrich, Greta Garbo, Elaine Stritch, Lynn Fontanne, Virginia Woolf, Edna Ferber, the Queen Mother, and, of course, The Master himself, Noël Coward. Through Coward's songs, stories, and personal letters, cabaret legends Steve Ross and KT Sullivan will summon up timeless memories of an era that may be gone, but is never to be forgotten. To make reservations, visit https://web.ovationtix.com/trs/cal/32325