Close Encounters With Music
Folk and Baroque in Great Barrington
By:
Close

-

Feb 04, 2022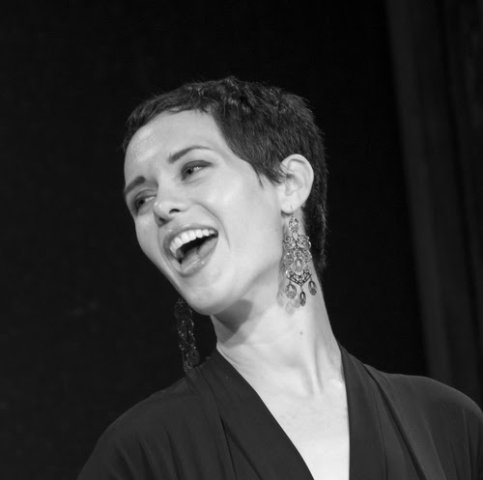 Folk and Baroque—Performed Live at Historic Saint James Place in Downtown Great Barrington, MA, February 26, 2021 at 6 PM
From High Baroque to village dances, South American indigenous flavors and ethereal liturgical music, and from the jig to the tango—Close Encounters With Music presents a program bridging worlds that grew out of common ground, Saturday, February 26 at Saint James Place in Great Barrington. Composers and works include Bach, Scarlatti, Villa Lobos, Dowland, Schubert, Stephen Foster, French folk songs arranged by Matyas Seibert, and a Hungarian Czardas!
The repertoire of the classical guitar has been transformed through Eliot Fisk's innumerable transcriptions, and through his fearless technique. Emily Marvosh dazzles with her luminous contralto "plum wine voice, that glorifies all it touches…staggeringly gorgeous" (Boston Globe). Yehuda Hanani, acknowledged as one of the world's greatest exponents of the music of Bach ("The sonatas came bounding to life in vital interpretations rich in imaginative detail and virile strength. Mr. Hanani was rightly rewarded with cheers from the audience." –The New York Times), will perform the Suite No. 5 for Unaccompanied Cello, probably the most spiritual and philosophical of the suites. Bach takes dance forms as far away as imaginable from the dance floor, transforming and transporting gigues, sarabandes, minuets, courants and other dance forms to a sublime meditative realm.
Instruments and voice are ideally paired in this special Mid-Winter concert!
Purchase tickets to "Folk and Baroque" through Close Encounters With Music at cewm.org.
Tickets, $52, $28 (Virtual); Subscriptions are $250 ($225 for seniors) for the series of 7 concerts (a 35% savings!). We prorate subscriptions for missed concerts and offer virtual subscriptions and individual virtual program viewing!
ABOUT THE ARTISTS
Guitarist Eliot Fisk is known worldwide as a charismatic performer famed for his adventurous and virtuosic repertoire. After nearly 50 years before the public he remains as his mentor Andres Segovia once wrote, "at the top line of our artistic world." In recent seasons Fisk continued to break new ground for the guitar with marathon performances of his transcriptions of all 6 Bach solo cello Suites, duo performances with guitar legend Angel Romero and with a new trio formed with virtuoso guitarists Joaquin Clerch and Aniello Desiderio. The release of Robert Beaser's monumental guitar Concerto (dedicated to Eliot Fisk) on LINN records in 2017 elicited rave reviews online and in print. Also in 2017, he premiered Son Dementes Cuerdas with the Arditti String Quartet with performances on two continents culminating in a performance at Wigmore Hall in London also featuring the Sequenza XI for solo guitar composed for and dedicated to him by Luciano Berio. Eliot Fisk has performed as soloist with the Los Angeles Philharmonic, Houston Symphony, Rochester Symphony, Orchestra of St. Lukes, Stuttgart Chamber Orchestra, Pro Arte Orchestra, American Composers Orchestra, Boston Modern Orchestra Project (BMOP) and many others. He has performed with a dizzying array of chamber music colleagues including flutist,Paula Robison; clarinetist, Richard Stoltzman; cellist Yehuda Hanani; violinists Ruggiero Ricci, Gidon Kremer and Joshua Bell, the Shanghai, Juilliard, Miro and Borromeo Quartets. He has invented numerous crossover projects with among others Paco Peña (flamenco guitar); Joe Pass and Bill Frisell (jazz guitar) chanteuse, Ute Lemper and Turkish music specialist, Burhan Öçal. The repertoire of the classical guitar has been transformed through his innumerable transcriptions, and he remains a prolific recording artist. Recent releases include Ralf Gawlick's Kollwitz Konnex for soprano and guitar (Musica Omnia) Anthony Paul de Ritis's Pop Concerto with Gil Rose leading the Boston Modern Orchestra Project, a pair of CDs of new music dedicated to and transcribed by Fisk of works by Beaser, Corigliano, Schwertsik, and Rochberg (Wildner Records) and duo discs with flamenco legend, Paco Peña (on Nimbus Records) and cellist, Yehuda Hanani (Albany Records). Eliot Fisk was the last direct pupil of Andres Segovia and studied interpretation with the legendary harpsichordist Ralph Kirkpatrick at Yale University, from which he graduated "summa cum laude" in 1976, and where, directly following his own graduation in 1977, he founded the guitar department at the Yale School of Music. He is Professor at the Universität Mozarteum in Salzburg, Austria and in Boston at the New England Conservatory where in 2010 he received the Krasner Award as "Teacher of the Year."
American contralto Emily Marvosh has been gaining recognition for her "sterling voice" and "graceful allure," on the stages of Carnegie Hall, Jordan Hall, Disney Hall, Lincoln Center, Prague's Smetana Hall, and Vienna's Stefansdom. Following her solo debut at Boston's Symphony Hall in 2011, she has been a frequent soloist with the Handel and Haydn Society. Other recent solo appearances include the American Bach Soloists (Messiah), Charlotte Symphony (Messiah), Tucson Symphony Orchestra (Mahler's 3rd Symphony), Chorus Pro Musica (Stravinsky's Les Noces), Music Worcester (Beethoven's Ninth Symphony), L'academie (Vivaldi's Nisi Dominus), Back Bay Chorale (Bach Magnificat), and the Boston Early Music Festival Fringe. Awards include the prestigious Adams Fellowship at the Carmel Bach Festival (2013) and the American Prize in the Oratorio and Art Song divisions (2013). She is a founding member of the Lorelei Ensemble, which promotes innovative new music for women. With Lorelei, she has enjoyed collaborations with composer David Lang, the Boston Modern Orchestra Project, and the Boston Symphony Orchestra.Recent ensemble appearances include the Oregon Bach Festival under the direction of Helmut Rilling, the Bachakademie Stuttgart, Portland Baroque Orchestra, True Concord Voices and Orchestra, Boston Camerata, the Skylark Chamber Ensemble, the Yale Choral Artists, and Cambridge Concentus. Miss Marvosh can be heard on two recent GRAMMY-nominated recordings: Brahms's Ein Deutsches Requiem with Seraphic Fire, and Prayers and Remembrances with True Concord Voices and Orchestra. She holds degrees from Central Michigan University and Boston University.
Cellist Yehuda Hanani is founder and artistic director of Close Encounters With Music. His engaging chamber music with commentary has captivated audiences from Miami to Kansas City, Omaha, Calgary, Scottsdale, the Berkshires, and at the Frick Collection in New York City. A three-time recipient of the Martha Baird Rockefeller grant and a nominee for Grand Prix du Disque for his pioneering recording of Alkan, he appears with orchestras, including the Chicago Symphony, Philadelphia Orchestra, Baltimore Symphony, Israel Philharmonic, Saint Paul Chamber Orchestra, and on the recital stage on five continents. Mr. Hanani is one of the illustrious cellists of today, has appeared with musical luminaries—Aaron Copland, Andre Kostelanetz, Dawn Upshaw, David Robertson, Itzhak Perlman, Leon Fleisher—since his career was launched; and is a prolific recording artist and an innovator in reshaping concert programs to include original, illuminating commentary. Festival appearances and residencies have included Aspen, Bowdoin, Marlboro, Round Top, Great Lakes, Casals Festival Prades, Australia Chamber Music, Finland Festival, Israel Festival, and numerous others. He has been the subject of hundreds of articles and interviews in the media, and his weekly program on NPR affiliate station WAMC Northeast Radio, "Classical Music According to Yehuda" attracted thousands of fans. Professor of Cello at the University of Cincinnati College-Conservatory of Music for three decades, he is on the faculty of Mannes College in New York City and directs the Berkshire High Peaks Festival each summer.
ABOUT CLOSE ENCOUNTERS WITH MUSIC
Close Encounters With Music stands at the intersection of music, art and the vast richness of Western culture. Entertaining, erudite and lively commentary from founder and Artistic Director Yehuda Hanani puts the composers and their times in perspective to enrich the concert experience. Since the inception of its Commissioning Project in 2001, CEWM has worked with the most distinguished composers of our time—Paul Schoenfield, Osvaldo Golijov, Thea Musgrave, Lera Auerbach, Jorge Martin, John Musto, among others—to create over 20 important new works that have already taken their place in the chamber music canon and on CD. A core of brilliant performers includes pianists Max Levinson, Roman Rabinovich, and William Wolfram; violinists Shmuel Ashkenasi, Cho-Liang Lin, Vadim Gluzman and clarinetists Alexander Fiterstein, Charles Neidich; vocalists Dawn Upshaw, Emily Marvosh and William Sharp; the Escher, Amernet, Muir, Manhattan, Dover, Avalon quartets, and Cuarteto Latinoamericano; and guitarist Eliot Fisk. Choreographer David Parsons and actors Richard Chamberlain, Jane Alexander and Sigourney Weaver have also appeared as guests, weaving narration and dance into the fabric of the programs.