Williamstown Theatre Festival 2018
Five New Works and a Beloved One
By:
Charles Giuliano

-

Feb 06, 2018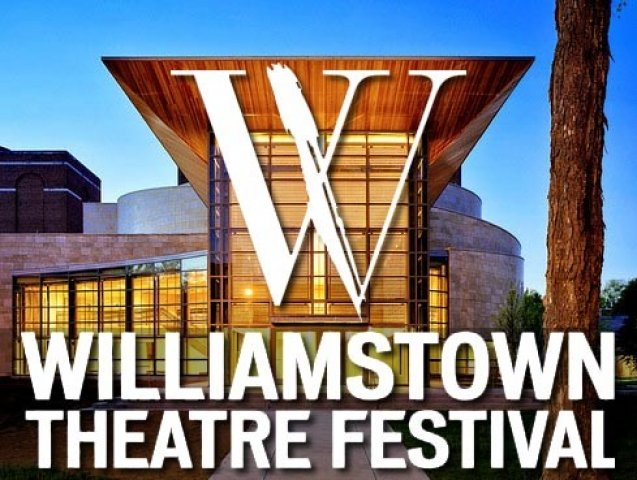 The Closet
June 26 - July 14 | Main Stage
A WORLD PREMIERE COMEDY
by Douglas Carter Beane
directed by Mark Brokaw
Tony Award winner, Golden Globe and Emmy nominee Matthew Broderick stars in this world premiere comedy by Douglas Carter Beane, inspired by Le Placard, the French comedy by Academy Award nominee Francis Veber.
Martin O'Reilly (Broderick) is stuck in Scranton in a dead-end job, his marriage is over, and his son won't return his calls. His only friend is his eternally optimistic co-worker (Tony nominee Jessica Hecht), who can't bake enough muffins to stave off her romantic longings. When a stranger (Tony nominee Brooks Ashmanskas) sashays into their world, he drags Martin — and everyone around him — out of their respective closets.
Helmed by Mark Brokaw, this contemporary satire breaks the chains of political correctness and celebrates the possibility of finding authenticity and love (and show tunes) in unexpected places.
Lempicka

July 19 - August 1 | Main Stage
A WORLD PREMIERE MUSICAL
books and lyrics by Carson Kreitzer
music by Matt Gould
directed by Rachel Chavkin
Featuring Tony nominee Carmen Cusack, this world premiere musical is directed by Tony nominee Rachel Chavkin, with music by Matt Gould and book and lyrics by Carson Kreitzer.
Fleeing the Russian revolution and leaving behind a world of opulence and wealth, aristocrat Tamara de Lempicka and her beloved husband Tadeusz are forced to make a new life. In the rising tide of fascism, Tamara takes to painting to survive, and when she meets the free-spirited Rafaela (Cusack), a prostitute on the fringes of Parisian society, she's torn between the life she cherishes with her husband and the passion, ambition, and possibility awoken in her by her new muse. Inspired by the life of the artist who transformed herself from penniless refugee to star of the art world when the world itself teetered on chaos, Lempicka looks at the beauty and danger of one painter pursuing it all.
The Member of the Wedding
August 5 - August 19 | Main Stage
A REVIVAL OF THE BELOVED PLAY
by Carson McCullers
directed by Lila Neugebauer
Lila Neugebauer directs this revival of Carson McCullers' beloved play. On the eve of a family wedding in 1945, housekeeper Berenice Sadie Brown can't calm the nerves of her 12-year-old charge, Frankie (Tavi Gevinson). Berenice has raised Frankie and her cousin John Henry as though they are her own children. But as their companion, playfellow, and mother figure, Berenice is suddenly struggling to protect them from the harsh, racially motivated injustices lurking just outside their Southern home. This cherished American work explores the complicated reality of a thoughtful and hard-working woman caught between two worlds.
The Sound Inside
June 27 - July 8 | Nikos Stage
A WORLD PREMIERE DRAMA
by Adam Rapp
directed by David Cromer
Emmy, Golden Globe, and Tony Award winner Mary-Louise Parker stars in this world premiere play by Pulitzer Prize finalist Adam Rapp, directed by David Cromer. Bella Baird (Parker) is an accomplished professor at an Ivy League university who prizes her solitude. But when she faces a challenge she cannot tackle alone, she allies herself with a brilliant and mysterious student. Intensely intimate and deeply moving, this haunting play probes the question of what one person can do for another.
Artney Jackson
July 11 - July 22 | Nikos Stage
A WORLD PREMIERE COMEDY
by James Anthony Tyler
directed by Laura Savia
In this world premiere play by James Anthony Tyler, Artney Jackson is a devoted mentor, a respected employee at the local cable company, and an enthusiastic teller of "dad jokes." After twenty-five years, he is finally up for promotion: he can almost taste the possibility of becoming a manager. Over the course of one week, Artney's decades-old routine is shattered when his son makes plans to move out of their home, the higher-ups test his resolve to lead, and co-workers show their true colors. Will Artney Jackson overcome the turmoil and rise up? Directed by WTF Associate Artistic Director Laura Savia, this funny and touching play examines what it really means to give at the office!
Seared
July 25 - August 4 | Nikos Stage
A NEW COMEDY
by Theresa Rebeck
directed by Moritz von Stuelpnagel
Chef Harry (Steven Pasquale) is a genius in the kitchen; his scallops are the "it" dish in Brooklyn. His business partner Mike wants to expand their restaurant, but Harry sees that as selling out. When a shrewd consultant is brought in to make the case for expansion, Harry boils over. Tony Award nominee Moritz von Stuelpnagel directs this new fit-for-foodies comedy by critically acclaimed playwright Theresa Rebeck, which grapples with the intersection of creativity and commerce.
Dangerous House
August 8 - August 19 | Nikos Stage
A NEW PLAY
by Jen Silverman
directed by Saheem Ali
Noxolo is an aspiring footballer from Cape Town who moved to London for a fresh start. With the World Cup coming to South Africa and the mounting sense that her ex-lover is in peril, she is pulled back. Will Noxolo risk her safety to unravel the secrets of a life she swore to leave behind? Saheem Ali directs Jen Silverman's new play that asks what one woman can do for her people, her nation, and for the love of her life.