Gallery 51 in North Adams Winter Green
Panel with the Artist February 26
By:
MCLA

-

Feb 13, 2015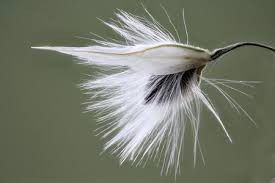 As part of its "Winter Green" exhibition, Massachusetts College of Liberal Arts (MCLA) Gallery 51 will host a panel discussion, "Viewpoints on a Green World," on Thursday, Feb. 26, when four panelists discuss their perspectives on and interactions with plants in their respective professional fields. The event, which will take place from 5 to 7 p.m., is free to the public.
MCLA Gallery 51 Manager Julia Morgan-Leamon, who will moderate the discussion, said, "We take plants for granted, but think how crucial they are to our psychological well-being, not to mention the health and physiology of all life on earth.
"I'm sure everyone appreciates new grass in spring, the scent of roses, and the softness of moss, but we have the chance to hear from four professionals who work with and appreciate plants in very different ways."
The panel will include "Winter Green" artist/scientists Melanie Mowinski and Joan Edwards; Shannon Toye, a certified traditional herbalist; and Sharon Wyrrick, a farmer at Many Forks Farm CSA (Community Supported Agriculture).
Mowinski, an associate professor of visual art at MCLA, created "The Tree Portraits" and the "Tree Meditation" installation for the "Winter Green" exhibit. They are part of her ongoing work to examine the relationship between walking, nature and creative practice.
Through this work, Mowinski gives voice to the tree's story and how it intertwines with her own. It also reflects her desire to create an inside space that inspires the peace that sitting in nature can provide.
Edwards, a professor of biology at Williams College in Williamstown, is recognized for her discovery of the world's "fastest plant." Edwards and her students research pollen and spore dissemination processes that happen too fast for the naked eye to see.
Edwards' photography and video, exhibited in "Winter Green," showcase the high-speed movement of these plants.
Wyrrick opened Many Forks Farm in 2012 after spending 25 years growing vegetables and thinking about farming on a larger scale. The farm is situated along the North Branch of the Hoosic River in Clarksburg.
Many Forks provides a relationship between a farmer and community members who commit to receiving a share of the farm's harvest each week of the growing season. The CSA relationship insures the survival of small, local farms and connects community members.
Toye is a certified traditional herbalist who is fascinated by wildcrafting, plant medicine, traditional folk remedies, holistic health and wellness. She owns and operates a small local business, "Out of the Woods Wildcrafting."
She encourages people to adopt practices of preventative care by nourishing the systems of the body with plant-based products created from traditional wildcrafting methods, through sustainable harvesting, and by native local medicinal plants.
"Winter Green" will run in MCLA Gallery 51 through March 22. MCLA Gallery 51 is a program of MCLA's Berkshire Cultural Resource Center. The gallery is open seven days a week from 10 a.m. to 6 p.m. and is at 51 Main St. in North Adams.
For more information, call (413) 664 8718, or visit www.mcla.edu/Gallery51.