IS183 Art School's Berkshire Artist Residencies
Now Accepting Applications
By:
IS183 Art School

-

Feb 18, 2022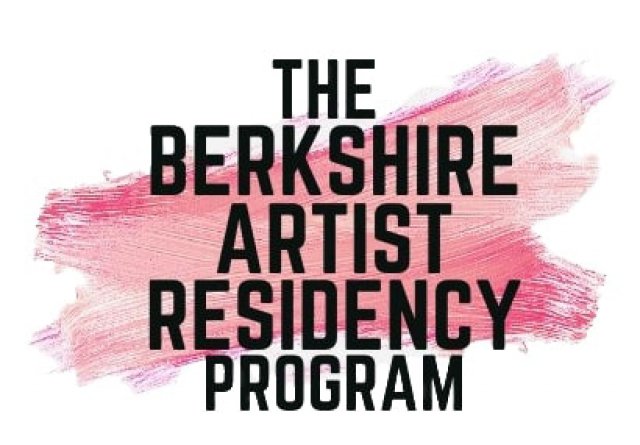 The IS183 Art School's Berkshire Artist Residency program is now accepting applications. Since 2012, IS183 Art School has coordinated Artist Residencies that pair local visual artists with cultural institutions and historic landmarks across the Berkshires. This is the second year artists can apply for a residency at two local institutions - The Red Lion Inn and Chesterwood.
The heart of the Berkshire Artist Residency is to give local visual artists the opportunity to create new work inspired by their home county. The extended length and flexible hours of the program give artists, who might not have the luxury to attend residencies away from home for long periods of time, the ability to further their career and create work in a way that compliments their current practice. IS183 Art School recognizes the important outlet and invaluable opportunity an artist residency provides. Our tailored program gives visual artists exclusive access to world class cultural facilities and historic landmarks to develop new work that intertwines with the fabric of our county. This program is supported in part by a grant from the Lee Bank Foundation and the Stockbridge Cultural Council, a local agency which is supported by the Mass Cultural Council, a state agency.
The Summer 2022 program begins on May 30th and runs through September 5th with exhibitions lasting through September. The artists selected receive access to the buildings and grounds of their site and support for the development, creation, and exhibition of their work. Each artist will receive an honorarium, the opportunity to give an Artist Talk, invitation to teach a course through IS183 Art School, and invitations to special events held at their site. Additional benefits, such as meal stipends and a studio space, are site specific. Each residency closes with a reception and exhibition of the artist's work.
Summer 2022 Residency Sites
The Red Lion Inn, now celebrating its fifth year as a Berkshire Artist Residency site, is an iconic landmark located in Stockbridge, MA, in the heart of the Berkshires. The inn's distinctive warmth and character express timeless yet vibrant tradition. In addition to the Main Inn, the historic campus is home to Maple Glen, a 17 room guesthouse that features an unexpected twist on modern country. Many charming village houses are also located on the property along with several unique lodging options such as their turn-of-the-century Firehouse.
Chesterwood, a site of the National Trust for Historic Preservation, is the former summer home, studio and gardens of America's foremost public sculptor, Daniel Chester French (1850-1931). French is best known for his Minute Man in Concord, MA and the seated figure of Abraham Lincoln for the Lincoln Memorial in Washington, D.C. In his lifetime, however, he created over 100 public memorials and monuments across the country and Paris, France. Contemporary artists have been actively in residence at Chesterwood since 2010, inspired by the work of Daniel Chester French and the Site's natural and built environment located in the Berkshire hills of Stockbridge, Massachusetts. For the Chesterwood Artist Residency, preference will be given to an artist identifying as BIPOC and currently working in or interested in exploring 3D media.
Applications are due Mar 21, 2022. For more information please visit our website at: https://www.is183.org/berkshire-artist-residency-apply
ABOUT IS183 ART SCHOOL
IS183 Art School is the leading provider of high quality, hands-on instruction in the visual arts year-round at sites throughout Berkshire County. Founded in 1991, IS183 has evolved to reach over 2,000 students each year through studio-based classes, artistic events, and out-of-school engagement programs for all ages, means, and skill levels. IS183 is a nonprofit community art school with the mission to encourage people of all ages, means, and skill levels to enrich their lives through hands-on experience in the visual arts. IS183 strives to make art accessible by offering full and partial scholarships, work exchange opportunities, and discounts for EBT Cardholders.
For more information on IS183 Art School visit is183.org, call 413-298-5252 x100 or email info@is183.org.