Bubbles for Oscars
FLEUR de MIRAVAL Will Flow for Celebrants
By:
Mirval

-

Feb 20, 2023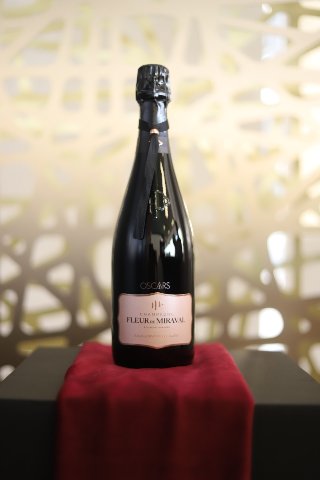 FLEUR de MIRAVAL, the Champagne house known worldwide to be the only Champagne house exclusively devoted to Rosé Champagne, announced that, for the second year in a row, it will be the Champagne poured at the 95th Oscars®, taking place on Sunday, March 12th. FLEUR de MIRAVAL is a collaborative project between three families: the Pitt family, an owner of Château Miraval in Provence; the Perrin family, owners of Château de Beaucastel; and the Péters family, with roots in the heart of Champagne for six generations.

The excitement in Hollywood is high! The intense dedication to the arts shared by the Academy of Motion Picture Arts and Sciences and the house of FLEUR de MIRAVAL will be even more evident than usual during this very special evening.

The idea of FLEUR de MIRAVAL sprang from a meeting of the minds between Brad Pitt and the Perrin family, who had already united the wine world with that of the arts and, in doing so, put MIRAVAL on the map, and the Péters family, who are internationally renowned for their Champagne. FLEUR de MIRAVAL is now the Champagne of the greatest stars of cinema and of all those who contribute to the beauty and success of cinema around the world.

So, the race is on for this year's Oscars®, honoring the film industry's finest during a show that celebrates the artisans, the arts and sciences, and the collaborative nature of moviemaking.

A unique and exceptional Champagne house, FLEUR de MIRAVAL will be celebrated just as everyone is on the edge of their seats before the winners are announced.