Berkshires WAM 2017 Season
Collaborations with Berkshire Theatres
By:
Charles Giuliano

-

Mar 01, 2017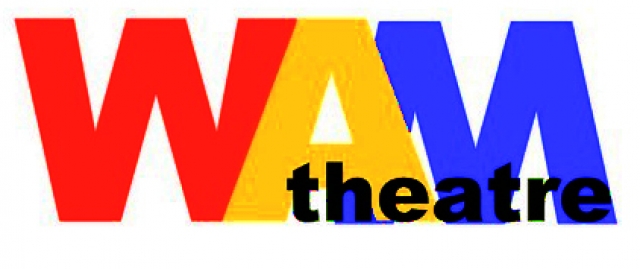 WAM Theatre's Artistic Director Kristen van Ginhoven announced plans for the company's 2017 season today. The Berkshire-based professional theatre company celebrates its eighth year with two Main Stage productions, a thought-provoking series of play readings, and several exciting new collaborations and initiatives.
"In a time when the courage to stand up for one's beliefs is paramount, WAM is re-energized to be a place where Arts and Activism Meet," van Ginhoven explained. "Our 2017 season bravely explores a broad range of perspectives around issues affecting women and girls. Now, more than ever, we must listen carefully, act thoughtfully and speak out bravely. WAM is proud to take action for women and girls through our spirited storytelling and our impactful philanthropy."
Already this year WAM was honored to be one of the organizers of the official Pittsfield Sister March Event in Solidarity with the Women's March on Washington, held at the Colonial Theatre on January 21. More than 1,600 people came through the theatre to make art, learn about local activist groups, watch a live-stream of events from DC, and enjoy a reading by regional artists and writers.
WAM THEATRE'S 2017 SEASON HIGHLIGHTS
March 12
Fresh Takes Play Reading
The Flora and Fauna
by Alyson Mead
Winner of the Arizona-based Bridge Initiative: Women in Theatre New Work Contest
directed by Molly Clancy
Sunday, March 12 at 3:30 pm – talkback following
at No. 6 Depot Roastery & Café
6 Depot Street, West Stockbridge, MA
Admission $20
A portion of box office proceeds will be donated to the Berkshire Festival of Women Writers
March 30-April 9
Emilie: La Marquise du Châtelet Defends Her Life Tonight
by Lauren Gunderson
directed by Kristen van Ginhoven
Featuring Suzanne Ankrum, Brendan Cataldo, Joan Coombs, Kim Stauffer, and Oliver Wadsworth
March 30 & 31, April 1, 7 & 8 at 7:30 pm
April 1, 2, 8 & 9 at 2 pm
April 6 at 3 pm
Presented at the Tina Packer Playhouse at Shakespeare & Company
70 Kemble Street, Lenox MA
Tickets from $10-$40
413-637-3353
A portion of box office proceeds will be donated to the Flying Cloud Institute
April 8
WAM Girls' Ensemble
What's That Sound?
Friday, April 8 at 7:30 pm
at the Spectrum Playhouse
20 Franklin Street, Lee MA
Admission free
Suitable for ages 10+
May 7
Fresh Takes Play Reading
Really
by Jackie Sibblies Drury
directed by Alice Reagan
Sunday, May 7 at 3:30 pm – talkback following
at No. 6 Depot Roastery & Café
6 Depot Street, West Stockbridge, MA
Admission $20
June 4
Fresh Takes Play Reading
The Droll
by Meg Miroshnik
Directed by Kristen van Ginhoven
Co-produced with Jennie Jadow
Sunday, June 4 at 3:30 pm – talkback following
at No. 6 Depot Roastery & Café
6 Depot Street, West Stockbridge, MA
Admission $20
July 12
3rd Annual Stars in the Orchard Summer Gala
Wednesday, July 12 at 6:30 pm
At Hilltop Orchards
508 Canaan Road, Richmond, MA
Date TBA
The Williamstown Theatre Festival hosts a WAM Fresh Takes Play Reading
Date & Time TBA
Location TBA
October 28-29, 2017
Berkshire Leadership Summit
in the Elayne P. Bernstein Performing Arts Center at Shakespeare & Company
Additional details as they become available can be found at: http://www.wamtheatre.com/berkshire-leadership-summit-2017/
October13-November 5
The Last Wife
by Kate Hennig
Northeast Regional Premiere
Director TBA
Dates: October 13 – November 5, 2017
Presented at the Elayne P. Bernstein Theatre, at Shakespeare & Company
A portion of box office proceeds will be donated to a beneficiary to be announced at our July WAM Gala
Date TBA
Reading of The Last Wife
at the Nora Theatre Company in Boston