MASS MoCA Workers Form a Union
Pandemic Eroded Job Security
By:
Maida Rosenstein

-

Mar 08, 2021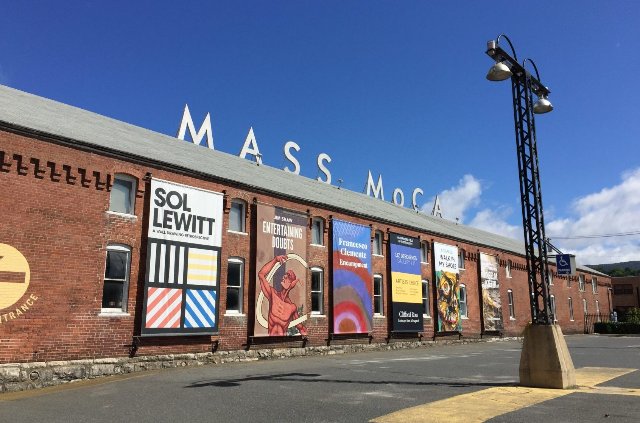 MASS MoCA staff petitioned the National Labor Relations Board today, March 8th, for a union election. The unit includes curators, art fabricators, educators, facilities, other front-facing staff, and more. Staff members cite job insecurity, inequitable conditions, low salaries, and pandemic lay-offs as major reasons for organizing a union. Staff are unionizing with Technical, Office, and Professional Union Local 2110 UAW, which represents cultural and administrative workers across New England and New York.

"Forming a union at MASS MoCA will help strengthen the institution by investing in its workers. Though there has long been a need and desire for organized labor, last year's Covid-related layoffs really laid bare the ways in which we don't have the leverage we need or deserve. " said Amanda Tobin, Associate Director of Education, who has been at the museum for seven years.
The last few years have seen thousands of workers in cultural institutions decide to unionize, including staff at the MFA Boston who voted to unionize with Local 2110 UAW in November 2020. Staff both at MASS MoCA and the MFA Boston cited long-standing systemic issues, and also found their organizing catalyzed by the economic fallout caused by the global Covid-19 pandemic, which further exposed the fragilities and precariousness of non-unionized workplaces.
"In March, many of my colleagues were let go, myself included, with little communication and no assurance there would be a job to return to in future," continues Tobin. Due to the pandemic closure, MASS MoCA laid-off 75% of staff, and while they rehired some after receiving a PPP loan, other long-term staff were not hired back. "The mass layoffs were isolating and confusing, and were made with no regard to the staff's experience and history with the institution. Unionizing is the best way to move forward on equal footing with leadership and start to rebuild trust and reorganize priorities in the face of the very real, systemic issues that the Covid-19 pandemic and this summer's uprisings for racial justice have exposed. Together we can start to fix these problems."
"I love MASS MoCA. It's an important institution in our community of North Adams and the creative community more broadly," says Maro Elliott, Manager of Institutional Giving, who has worked at MASS MoCA for a cumulative five years. "The exhibitions, public programming, and community engagement that MASS MoCA facilitates would not be possible without the talented and dedicated staff who work to make it happen. Our value—and values—as staff will be better recognized through an organized and collective voice. I know we can make MASS MoCA a better place for everyone, staff and visitors alike."