Shakespeare & Company
March Mash-up: Contemporary Readings and Comedy
By:
S&Co

-

Mar 10, 2022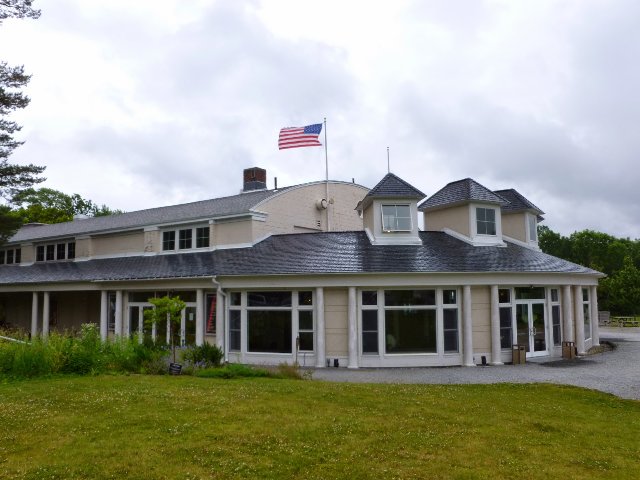 Shakespeare & Company will present March Mash-up: Contemporary Readings and Comedy on Saturday, March 26 and Sunday, March 27.
The weekend will include three contemporary play readings and Kevin Bartini & Friends, an evening of comedy presented in partnership with Berkshire Mountain Comedy Arts Festival, which will raise funds for scholarships to Shakespeare & Company's summer theater program for children and teens, Riotous Youth.
The schedule begins on Saturday, March 26 at 4 p.m., with White Savior by Catherine Filloux. Human rights researcher Jean, her conservative sister Susan, and her niece Theresa meet after a Tweet labeling Jean a "white savior" goes viral. The Tweet, sent by professor and journalist Edward, sparks both strained exchanges and new relationships as the players struggle to understand each other in today's political climate.
At 8 p.m. on Saturday, Bartini and fellow comics Kerri Louise and Rick Younger will take the stage. Bartini has been seen most recently on The Marvelous Mrs. Maisel, while Younger's credits include originating the role of Mr. Duvall in Mean Girls the Musical on Broadway, and Louise can be seen now on the Showtime Comedy Special Funny Women of a Certain Age.
On Sunday, March 27, programming continues with The Islanders by Carey Crim at 12 p.m. Sixty-Something Anna lives a small life on an underpopulated island in the Great Lakes. She has few friends and likes it that way, but her quiet, controlled world is turned upside-down by the arrival of a charming and secretive new neighbor.
The weekend concludes at 4 p.m. on Sunday, with a reading of Born with Teeth by Liz Duffy Adams. Winner of the 2021 Edgerton Foundation New Play Award, Born with Teeth opens in an oppressive police state with an aging rule and a restless, polarized people – a dangerous place for poets. Two of them, seasoned Kit Marlowe and up-and-comer Will Shakespeare, cavort and collaborate in the backroom of a pub while grappling with the perils of art under a totalitarian regime.
All performances will be staged in the Tina Packer Playhouse on the Shakespeare & Company grounds in Lenox, Mass. Weekend Passes to all four performances are available for $92 – a 25% savings. Students may purchase passes to all four events for $57. Single Tickets to play readings are $27, and single tickets to Kevin Bartini & Friends are $37.
All patrons planning to attend any indoor performances are required to show a form of ID and a COVID-19 vaccination card, or proof of a negative COVID-19 test taken within the last 48 hours. Masks are required. For more information, visit shakespeare.org.