That Wilder Image
By:
Charles Giuliano

-

Mar 12, 2022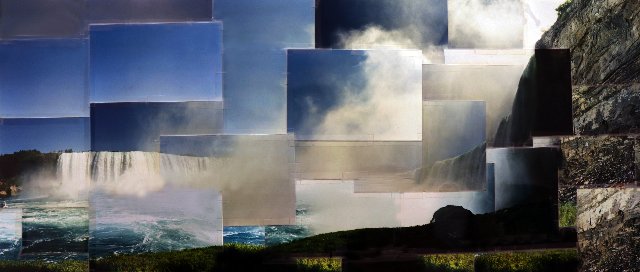 That Wilder Image
1829, William Cullen Bryant published a sonnet, "To Cole the Painter on his Departure for Europe."

Thine eyes shall see the light of distant skies
Yet, Cole, thy heart shall bear to Europe's strand
A living image of thy native land,
Such as on thine own glorious canvass lies.
Lone lakes - savannahs where the bison roves -
Rocks rich with summer garlands - solemn streams -
Skies where the desert eagle wheels and screams -
Spring bloom and autumn blaze of boundless groves.
Fair scenes shall greet thee where thou goest - fair,
But different - every where the trace of men,
Paths, homes, graves, ruins, from the lowest glen
To where life shrinks from the fierce Alpine air.
Gaze on them, til the tears shall dim thy sight;
But keep that earlier, wilder image bright.
Indeed that Wilder Image
The American sublime
Where nothing is old
Youngest of great nations
Our lack of ruins
No castles on the Rhine
Gardens of Capability Brown
Grottos and follies
Where maidens frolic
Odes to urns
Ancient mariners
Parched on painted oceans
Turner's turmoil
The roiling Slave Ship
No none of that
Rather the land itself
Rough and ruthless
Brutal beauty
Fiercely fearless
Natural disasters
Hurricane Katrina
Storms at sea
Sailing numb on
Maid of the Mist
Before pounding Niagara
Gazing deep down
Gorging on
The Grand Canyon
California's Muir Woods
Towering redwoods
Old as time itself
Scorched by Painted Desert
Wandering Monument Valley
Homer at Prout's Neck
Surfing Safari
Triumph of American Art
Truth to nature Ruskin stated
I am nature Pollock
Replied to Hoffman
With that landscape subsumed
Shunned from art
Too retinal uttered Duchamp
Thinking trumped seeing
Ridding the visual
From rhyme and reason
End of humanism
Messy emotions
Supercilious sentiment
Emptying Pandora's box
Screw the shamans
Mumbo jumbo gris-gris
Voodoo doo-doo
Santeria sangria
Drink the Kool-Aid
Death of the sublime
Mind over matter
How timely now
As we destroy nature
No need to celebrate it
Save for the few
Still clinging to a life raft
Titanic tyranny
Wreck of the Hesperus
Billows frothed like yeast
Ships shattered on Norman's Woe
Much that we owe
To that wilder image