Eastman Johnson Catalogue Raisonné.
Pat Hills Seeks Funds for Future Scholarship
By:
Patricia Hills

-

Mar 14, 2021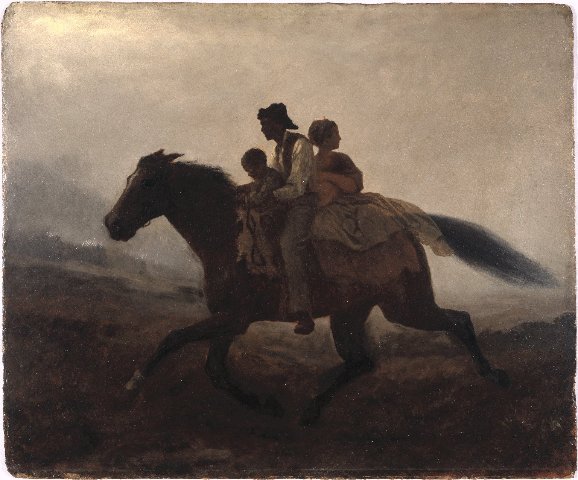 For the last fifty years, Patricia Hills, Professor Emerita, Boston University, has conducted scholarly research on the mid-19th-century portrait and genre painter Eastman Johnson (1824-1906), which resulted in her dissertation, a 1972 retrospective exhibition that she curated for the Whitney Museum of American, and a 1999 retrospective co-curated for The Brooklyn Museum. Along the way she has advised museums, galleries, and private collectors about the authenticity of Johnson paintings and has written articles on Johnson. (She has also written books on John Singer Sargent, Alice Neel, Stuart Davis, Jacob Lawrence, May Stevens, and art and politics.)
Today, Hills is bringing to completion the Eastman Johnson Catalogue Raisonné website that will be launched on June 3, 2021, by the National Academy of Design (founded in 1825), an organization with a vast collection of American art from the 19th Century to the present day. The final step is to raise an Endowment Fund specifically for the scholarly maintenance of the EJCR.
Johnson in brief: Eastman Johnson (1824-1906) was a leading American genre and portrait painter of the middle-to-late 19th century. He was born in Maine and began his career as a portrait draughtsman, working in Maine, Washington D.C., and Boston. In 1849 he went to Europe to learn to paint and study the Old Masters. He stayed two years in Düsseldorf, studying with Emanuel Leutze, then moved to The Hague where he established himself as a portrait painter. In 1855 he decided to relocate to Paris to study with Thomas Couture, who worked in a modern style for those times. His stay was cut short when he received news his mother had died. He thus returned to the U.S. in late 1855, living first in Washington, where his family then resided, and then moving to New York City to advance his art career. He was one of the first of his generation to draw and paint the Ojibwe in the Lake Superior area in 1857. He soon became known as a genre painter of American scenes, and his paintings of African Americans were highly praised. He became an Associate of the National Academy of Design in 1859, the year he exhibited his masterwork Negro Life at the South; the following year he was elected a full Academician. During the war years he followed the Union troops and painted scenes he had witnessed. He also took time off to paint the maple sugar spring harvest in Maine in the early 1860s. After 1871 he spent summers in Nantucket, where he painted his series of the cranberry fall harvest. In the 1870s he shifted his style and content away from an earlier, moralizing genre painting to an "art-for-art's sake" emphasis on the spontaneous brushstroke. Johnson's work spoke to and for his generation, and the artist greatly influenced younger American painters, including Winslow Homer.
The last twenty years of his life he spent primarily as a portraitist of civic and governmental leaders (including four U.S. presidents). He was active in New York art organizations, belonged to The Century Association and the Union League Club of New York, and was a founding trustee of the Metropolitan Museum of Art.
EJCR Project and Support from Grants:
Hills turned her attention to amplifying the EJCR after she retired from Boston University in 2014. She was fortunate to get a Wyeth Foundation for American Art grant in 2016 to pay the part-time of a Project Manager, Abigael MacGibeny. And in December 2018 the EJCR received a generous grant of $186,330 from the Mr. and Mrs. Raymond J. Horowitz Foundation for the Arts to step up the pace. That grant has covered our expenses for 2019 and 2020 (salaries, travel and research expenses, photographic and reproduction fees, etc.) and secured the services of panOpticon, which is now designing the interactive EJCR website that will be accessible to the public. (PanOpticon has done websites for the Paul Cézanne and Fitz Henry Lane catalogues raisonnés, among others.). A further grant from the Wyeth Foundation provides funds for the transition of the EJCR project to the long-term steward.
National Academy of Design:
In late 2019 the National Academy of Design (founded in 1825) agreed to be the long-term steward for the EJCR website and to house my Johnson archives of paper, photographic, and digital files and make them available to the public. The NAD as it moves forward at this moment of its history is now focusing on education, specifically disseminating information about their artist members—including Johnson, who became an Academician in 1860. The EJCR fits in with their mission. They plan to organize forums involving Eastman Johnson that will engage scholars and students, along with plans for other artists. The EJCR website will launch on June 3, 2021.
The agreement between NAD and the EJCR Project rests on Hills raising an endowment that would fund the part-time work of a curator/assistant who will periodically update the scholarly
aspect of the EJCR website into the future and would also fund the expenses of Johnson experts who need to examine purported Johnson artworks. This is the last part of the project for which major funds are needed.
Goals for the Fund:
We have set a goal of $150,000 for the EJCR endowment. Last June the Lunder Foundation pledged a challenge grant of $25,000 provided that Hills raise the remaining $125,000 by December 31, 2020; they have since extended the deadline to March 31, 2021, and we are hoping for another extension. As of mid-March we are half-way to the goal of raising the $125,000.
The NAD, of course, is a non-profit 501(c)3.
We have set out levels of giving.
Patron $10,000 +
Benefactor $5000 - $9,999.
Builder $2500-$4999.
Supporter $1,000 - $2499.
Friend $250-999.
At this point any contribution will be gratefully acknowledged. Please send a contribution to:
National Academy of Design
15 Gramercy Park South, Suite 207
New York, NY. 10003
Memo line should state: Eastman Johnson Catalogue Raisonné.
For more information, write pathills@bu.edu