Scholarships Available for Summer Sonatina Piano Camps
Kids 7 to 16 Within 100 Miles of Bennington
By:
Chris Buchanan

-

Mar 17, 2018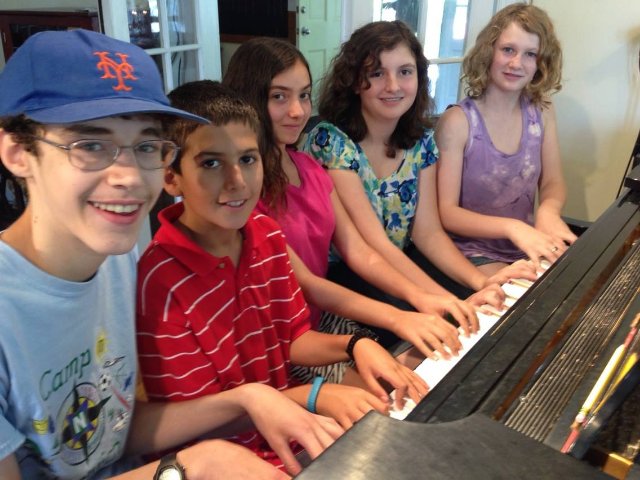 Whether students are just beginning to learn how to play the piano or are working on mastering their skills, the opportunity to attend a summer piano camp at Sonatina in Old Bennington on a scholarship is possible due to the generosity of Sonatina alumni.
In June and July, Summer Sonatina offers five weeks of overnight piano camp, including room and board. These camps, which are taught by a stellar line-up of nationally recognized teachers and performers, are popular among the musical community, attracting return campers year after year and often reaching capacity.

The typical cost for a week of camp is over $1,000 putting it out of reach for many families. Having scholarships available makes these programs accessible to everyone. This is foremost on the mind of Polly Van der Linde, owner of Sonatina Enterprises. She is thrilled by the desire of her previous students to ensure that everyone has the opportunity to learn to play the piano. "Sonatina alumni are some of the most generous and caring people in the world," she says. "They truly want the experience of learning to play the piano available to all those who really have a passion for it."
All levels of piano ability will be considered eligible for the scholarship. Recipients must be students aged 7-16 who live within a 100 mile radius of Bennington. This year a panel of five local volunteers selected by the Bennington Area Arts Council will review and approve the applications, awarding the scholarships to the most passionate, talented and deserving individuals.
Sonatina International Piano Camps is celebrating its 47th year of providing programs for all ages and all abilities. For more information on the programs offered at Sonatina visit www.sonatina.com
Visit www.benningtonareaartscouncil.org to download a scholarship application.
Questions may be directed to John Shannihan at 802-442-5758.
All applications must be received by April 6th, 2018.