Curator David S. Areford to Lecture at WCMA
Jewish Dimensions of Sol LeWitt's Art
By:
WCMA

-

Mar 24, 2022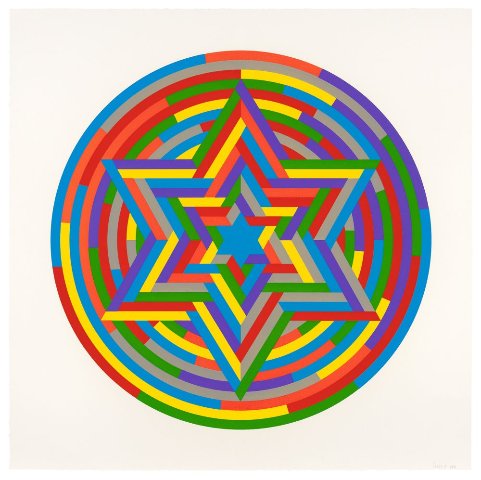 In conjunction with "Strict Beauty: Sol LeWitt Prints," exhibition curator David S. Areford gives a lecture exploring the Jewish dimensions of Sol LeWitt's art through five projects—two structures, two wall drawings, a work of architecture, and a site-specific installation—which together represent the most socially and historically contingent of LeWitt's career.
April 21, 2022
5:30 PM
Location: Williams College Museum of Art auditorium (L231) and virtually through Zoom as well as live-streamed on YouTube
LeWitt's early statements asserting that his work was devoid of the "subjective" or any "social or moral purpose," might seem to contradict any direct connections to Judaism, yet from 1987 to 2005, LeWitt accepted several commissions to make artworks in response to specific Jewish contexts in Italy, Germany, and the United States. These five diverse projects include Black Form (1989), a concrete-block sculpture that serves as a stark memorial to the "missing Jews" of Hamburg; the artist's lone foray into architecture, the design of his local synagogue in Chester, CT (2001), based on Eastern European wooden synagogues lost during WWII; and Lost Voices (2005), a site-specific sound-and-sculpture installation at a former synagogue outside Cologne. Although LeWitt was not a religious man, he was clearly interested in Jewish culture; there is no doubt that these projects are deeply personal and, in some cases, overtly religious in nature. They allowed the artist to apply his abstract, minimal, and geometric visual languages in surprisingly significant ways.
This lecture is co-sponsored by the Williams College Art Department and the Jewish Federation of the Berkshires.
David S. Areford is professor of art history at the University of Massachusetts Boston. He is the author of Strict Beauty: Sol LeWitt Prints (Yale University Press, Williams College Museum of Art, and New Britain Museum of American Art, 2020) and editor of Locating Sol LeWitt (Yale University Press, 2021), a volume of nine essays that reveal the full scope of the artist's wide-ranging practice and reassess his singular contributions to 20th-century art (selected by Bookforum and ARTnews as one of the best art books of 2021). In addition, he is the author of articles and books about late medieval European devotional art and printmaking, including The Art of Empathy: The Mother of Sorrows in Northern Renaissance Art and Devotion (2013), The Viewer and the Printed Image in Late Medieval Europe(2010), and Origins of European Printmaking: Fifteenth-Century Viewers and Their Public (2005). His current book project is tentatively titled Sol LeWitt: Painting.