Pixies at MASS MoCA
Joe's Field on August 26
By:
MoCA

-

Mar 28, 2023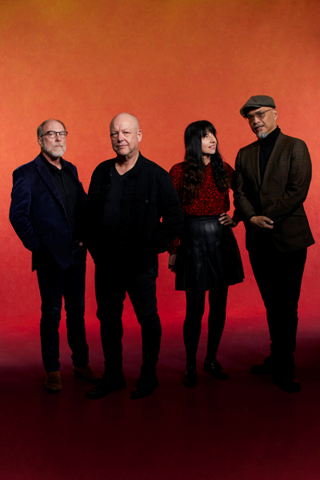 Indie rock kingpins Pixies and Modest Mouse announce they will be joining forces for the third and final leg of Pixies' 2023 North American tour. With Special Guest Cat Power, the third leg kicks off August 20 and includes an August 26 show at MASS MoCA's Joe's Field on August 26. Tickets will be on sale this Friday, March 31 at 10AM (local) and can be purchased here: http://www.massmoca.org/pixies
The third North American leg this year is also the final leg for Pixies' 2022-2023 World Tour that launched in March 2022 and will finish in September 2023. The tour has seen the band play sold out shows across North America, the UK, Europe, South America, Japan, Australia and New Zealand. Most recently Pixies have just wrapped a month-long headline run across Europe and the UK this Spring.
Pixies 2022-2023 World Tour is in support of the band's latest album Doggerel (BMG) about which the NME reported "is the most inventive since their reunion nearly two decades ago." American Songwriter's Alli Patton wrote, "The Pixies' new album, Doggerel is ominous, haunting, and gruesome, heavy with treacherous sounds that indulge in an equal softness. The drums punch and the bass slinks along in a mucky mire of a beat, but those harsh sounds are met with a cosmic velvet, a cushy patchwork of breath and light. The album is Medieval in the Space Age. It's a somber march to the executioner's block and a celestial trek among the Pleiades. Doggerel's lyrics are whimsical but insightful in the Pixies' irreverent songwriting fashion. Charming and yet still sagely."
Pixies' concerts are well-known for being "one-of-a-kind," as the band has no pre-determined set lists, the "next song" is the one that "feels right," so you'll never see the same show twice. And the song choices go deep, as the band - Black Francis/guitar, vocals, Joey Santiago/guitar, David Lovering/drums, background vocals, and Paz Lenchantin/bass, background vocals) come on to every stage prepared to play any of the 90-100 songs they've rehearsed.