Jonathan Norton's Mississippi Goddam
Wins ATCA's 2016 M. Elizabeth Osborn New Play Award
By:
ATCA

-

Mar 30, 2016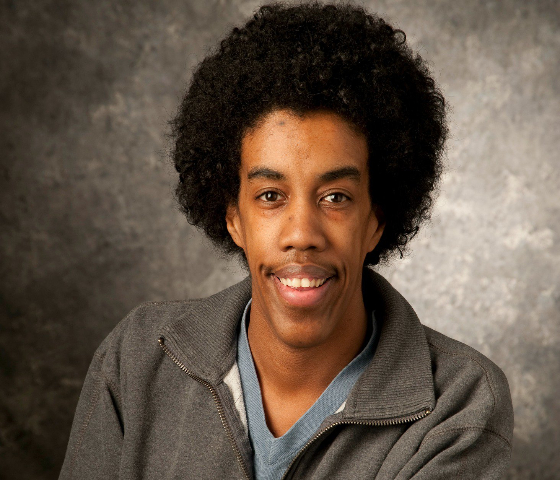 The American Theatre Critics Association (ATCA) announces that Jonathan Norton has won its 2016 M. Elizabeth Osborn New Play Award for an emerging playwright. The award will be presented at the Humana Festival of New American Plays in Louisville on April 9.
The Osborn Award recognizes Norton's play, "Mississippi Goddamn," which premiered in February, 2015 at the South Dallas Cultural Center in a production directed by Vickie Washington.
An inaugural member of the Dallas Playwrights Workshop, Norton has had plays developed or produced by PlayPenn, The Black and Latino Playwrights Conference, TeCo Theatrical Productions, African-American Repertory Theater and more.
In "Mississippi Goddamn," Norton takes us to the house next door to that of Civil Rights leader Medgar Evers and offers a drama about a family making tough decisions in a tumultuous time.
"Venal haters and courageous civil rights leaders have been the subjects of many a film and play," said one ATCA New Play Committee panelist, "but this piece tackles the less dramatized and understood reality of those caught in the crossfire."
"He may have used Nina Simone's song as his title, but the play's content isn't borrowed at all," added another panelist. The "fast-moving, dramatic, and revelatory" play with a "truly explosive, molten core" contains "nothing PC or sentimental." It has "a raw quality that actually benefits the tense 'desperate hours' scenario of neighbors and families divided by the insidious pressures of racism."
"The conflicts explored here are usually left out when theater looks at such revered figures as Medgar Evers," wrote another, but Norton offers "a very gripping, very human drama on every page."
"Norton's research into that story paid off, and he emerged with a show that sparks conversation."
ATCA's Osborn Award is designed to recognize the work of an author who has not yet achieved national stature. The award was established in 1993 to honor the memory of Theatre Communications Group and American Theatre play editor M. Elizabeth Osborn. It carries a $1,000 prize, funded by the Foundation of the American Theatre Critics Association.
Making the selection from plays nominated by ATCA members is the ATCA New Plays Committee, chaired by Lou Harry, arts & entertainment editor for the Indianapolis Business Journal and IBJ.com/arts. That committee also selects honorees for the Harold and Mimi Steinberg/ATCA New Play Award.
Other committee members are Kathleen Allen, freelance (Tucson, AZ); Misha Berson, Seattle Times; Bruce Burgun, freelance (New Orleans, LA.); Lindsay Christians, The Capital Times (Madison, WI); Evans Donnell, Nashvilleartscritic.com (Nashville, TN); Pam Harbaugh, BrevardCulture.com, florida.theatreonstage.com (Indialantic, FL); Michael P. Howley, theatremontgomery.blogspot.com (Montgomery, AL); Erin Keane, culture editor, Salon.com (Louisville, KY); Jerry Kraft, www.SeattleActor.com (Port Angeles, Wash.); Mark Lowry, TheaterJones.com, Fort Worth Star-Telegram (Dallas, TX); Julius Novick, veteran critic and professor (New York City); Marjorie Oberlander, freelance (New York City); Kathryn Osenlund, CurtainUp, Phindie (Philadelphia); Wendy Parker, freelance (Midlothian, Va); Frank Rizzo, Variety (New Haven, CT); David Sheward, ArtsinNY.com, Theaterlife.com, CulturalWeekly.com (Jackson Heights, NY); Martha Wade Steketee, Howlround.com, TDF Stages, UrbanExcavations.com (New York, NY); Herb Simpson, artesmagazine.com, totaltheater.com (Geneseo, N.Y.); and Perry Tannenbaum, Creative Loafing, CVNC.org (Charlotte, NC).
The American Theatre Critics Association was founded in 1974 and works to raise critical standards and public awareness of critics' functions and responsibilities. The only national association of professional theater critics, it has several hundred members who work for newspapers, magazines, radio and television stations and websites across the United States. ATCA is also a national section of the International Association of Theatre Critics, a UNESCO-affiliated organization that sponsors seminars and congresses worldwide.
ATCA also presents the Francesca Primus Prize, funded by the Francesca Ronnie Primus Foundation, honoring outstanding contributions to the American theater by female artists who have not yet achieved national prominence. Annually it makes a recommendation for the Regional Theater Tony Award presented by the American Theatre Wing/Broadway League and votes on inductions into the Theater Hall of Fame.
For more information on ATCA, including a list of previous Osborn Award winners, visit www.americantheatrecritics.org.