Portland Museum of Art Reinstalls Collection
Passages in American Art
By:
PMA

-

Apr 11, 2023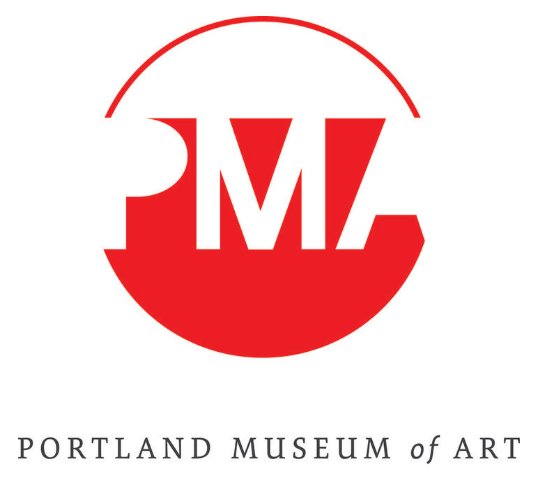 The Portland Museum of Art (PMA) announces a major, collaborative, and community-driven reinstallation envisioned by museum curators, educators, and an Advisory Committee. Made possible through the generosity of the Terra Foundation for American Art, Maine Community Foundation, Wyeth Foundation for American Art, Unum, and the Friends of the Collection.

Passages in American Art is a fundamental reinterpretation of the collection, platforming multiple voices, revealing new ways of looking at some of the museum's most beloved works of art, and inviting community members to drive the conversation. Opening May 27, 2023, the project examines the existing collection, and along with recent acquisitions, commissions, and select long-term loans, integrates Atlantic narratives and Indigenous perspectives to expand the story of American art.
The Advisory Committee is made up of members from Akomawt Educational Initiative, Atlantic Black Box, Indigo Arts Alliance, Gulf of Maine Research Institute, and Portland Public Schools, organizations that represent both existing and newly formed relationships with the museum. With the generosity and expertise of these thought-partners, Passages in American Art became a responsive installation honoring multiple truths, complexities, and understandings.
"With the vital support of the Terra Foundation for American Art, we are committed to thinking in collaborative, cross-cultural, and multidisciplinary ways to foreground how our collection can be a starting point for engaging with important questions: from considering legacies of colonialism and slavery, to exploring the very definition of 'America,' and researching artistic resonances with climate change," says Shalini Le Gall, Chief Curator, Susan Donnell and Harry W. Konkel Curator of European Art.
About the Reinstallation:
The reinstallation highlights both major and lesser-known works in the PMA's holdings and places them in conversation with one another across the second floor of the museum. By bringing contemporary and historical works together, Passages aims to spark connections and ideas for future action around the many themes, issues, and histories on view.
The word "passages" speaks to the interconnected facets of the reinstallation, all of which engage diverse stories of water and land. From canoe portages traversed by Wabanaki nations through the Land of the Dawn (Maine and Maritime Canada) to the migration of sea-run fish and the human disruption of their waterways; from the Middle Passage endured by millions of enslaved Africans across the Atlantic Ocean to the passage of laws, tides, and time.
"The movement that 'passages' evokes can be associated with travel and arrival, gesturing to the legacy of global trade networks, slavery, and colonization in the Americas. The works on view in Passages invite us to consider our own relationship to these histories, to ask questions, connect the past with the present, and celebrate the beauty, knowledge, and resilience that art provides amidst profound change and upheaval," says Ramey Mize, Assistant Curator of American Art. "This installation, in its effort to expand the boundaries of what we consider to be 'American' art, is evolving and ongoing. Over the coming years, new stories, ideas, and works of art will be introduced throughout the galleries, highlighting the many possibilities that this project has opened."
The exhibition has been built through a long-term approach to help transform the space for PMA visitors, educators, and students and is accompanied by over 30 interviews with artists, community members, and collaborators which will be accessible by text, audio guide, a reflection space, and an in-gallery video.
Terra Foundation for American Art:
The project is made possible through the Terra Foundation for American Art's Re-envisioning Permanent Collections: An Initiative for US Museums grant program. Grants totaling nearly $3.1 million were awarded to 45 arts and cultural organizations in the United States to support permanent collection projects that question and broaden our understandings of American art and histories with the public. The PMA is grateful for the Terra Foundation for American Art's support and belief in the museum, our Art for All mission, and ensuring museums are spaces for exploring shared histories and human experiences.
The Advisory Committee:
Members from the PMA's curatorial and Learning and Community Collaboration teams came together to form an interdisciplinary advisory structure that would help inform and guide the reinterpretation process.
"This reinstallation offers us a vital opportunity to present a more expansive story of American art and to foreground narratives that have yet to be shared in our galleries," says Christian Adame, the Peggy L. Osher Director of Learning and Community Collaboration. "Working collaboratively and in dialogue with our partners has been a profound experience. It will shift the way we do our work moving forward."
The PMA has recently worked with Advisory Committees and multivocal approaches in major exhibitions, including N.C. Wyeth: New Perspectives (2019), Stories of Maine (2020), Mythmakers: The Art of Winslow Homer and Frederic Remington (2020), and David Driskell: Icons of Nature and History (2021). Passages marks an extension of this approach into the permanent collection for the first time. This collection focus allows more visitors to experience the installation for a longer period, and to learn more deeply about the complex and often erased histories within American art and the American story more broadly. The Advisory Committee members were compensated for their work, and through multiple meetings over the course of the year, helped advise, co-develop, and reinterpret the American art galleries.
"The processes we have been a part of for this project at the PMA have helped us think of applicable modes of engagement that are grounded in dialogue, sharing of knowledge, and honoring a variety of orientations to that knowledge. It was an important and helpful process to participate in," says endawnis spears (Diné/Ojibwe/Chickasaw/Choctaw), Akomawt Educational Initiative.
Our Partners:
Chris Newell (Passamaquoddy), Akomawt Educational Initiative
endawnis spears (Diné/Ojibwe/Chickasaw/Choctaw), Akomawt Educational Initiative
Meadow Dibble, Atlantic Black Box
Seth Goldstein, Atlantic Black Box
Marcia Minter, Indigo Arts Alliance
Jordia Benjamin, Indigo Arts Alliance
Gayle Bowness, Gulf of Maine Research Institute
Jonathan Labaree, Gulf of Maine Research Institute
Fiona Hopper, Portland Public Schools
Akomawt Educational Initiative
A majority Native American owned consultancy group and educational support service for K-12 schools, colleges and universities, museums, media, and cultural sites.
Atlantic Black Box
A grassroots historical recovery project that empowers communities throughout New England to research, reveal, and begin reckoning with the region's complicity in the slave trade and the global economy of enslavement while recentering the stories of its racially marginalized groups.
Indigo Arts Alliance
Indigo Arts Alliance embodies a Black-led, multiracial approach to the rich intersections of citizenship, community-building, and creativity. IAA builds global connections by bringing together Black and Brown artists from diverse backgrounds to engage in their creative process, while building lasting relationships rooted in co-mentorship.
Gulf of Maine Research Institute
The Gulf of Maine Research Institute (GMRI) pioneers collaborative solutions to global ocean challenges. A dynamic fusion of science, education, and community effects change from multiple directions, the go-to organization for marine communities grappling with contentious issues, management transitions, and new business systems.
Portland Public Schools
The Portland Public Schools is comprised of 17 schools and also Portland Adult Education, the largest adult education program in Maine, which serves about 2,000 students in its academic and workforce programs each year. PPS has a talented, dedicated and increasingly diverse staff of more than 1,300 educators and other staff members, and offers a wide variety of educational opportunities from pre-kindergarten to college preparation.
Additional Contributors:
Noela Altvater (Passamaquoddy)
Nolan Altvater (Passamaquoddy)
Ellie Bouman
Lise Breen
Jason Brown, aka Firefly The Hybrid (Penobscot)
Vana Carmona
Steve Cayard
Cate Cronin
Pam Cunningham (Penobscot)
Josie Ellis
Delphine Adama Fawundu
Bob Greene
Emma Hassencahl-Perley (Wolastoqwiw, Tobique First Nation)
Reme Isgro
Samuel James
Starr Kelly (Algonquin First Nation of Kitigan Zibi Anishinabeg)
Jared Lank (Mi'kmaq)
Lisa Simpson Lutts
Kate McMahon
Marcelle Medford
Daniel Minter
Erica Menard (Penobscot)
Roger Milliken
Jason Pardilla (Penobscot)
Jennifer Pictou (Aroostook Band of Micmacs)
Benjamin Pochurek
Joe Robbins (Penobscot)
Theresa Secord (Penobscot)
Emily Serway
Earle G. Shettleworth, Jr.
Richard Silliboy (Aroostook Band of Micmacs)
Asha Tamirisa
Isabella Tarkinson
Sarah Timm
Patricia Quigley Wall
Linda Woodard
Amy Wu