Honoring Julianne Boyd
The Berkshire Nonprofit Awards
By:
Barrington

-

Apr 13, 2023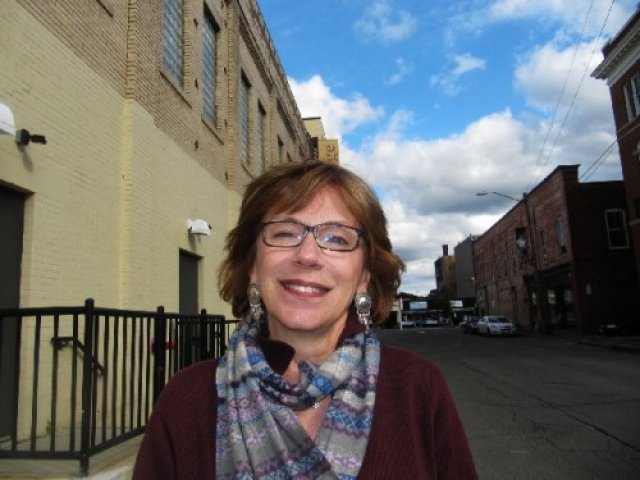 Barrington Stage Company announces that Founding Artistic Director Julianne Boyd will be honored with The Berkshire Nonprofit Awards Lifetime Achievement Award from The Nonprofit Center of the Berkshires, in partnership with The Berkshire Eagle on May 23.
The Lifetime Achievement Award recognizes the accomplishments and dedication of the people who work in the nonprofit sector.
"I am honored that I am being recognized for my many years of work at Barrington Stage," said Julianne Boyd. "It's been great fun and tremendously exciting directing and producing productions. But just as exciting – and in many ways more rewarding – has been working with Berkshire's youth and the entire Pittsfield community and seeing that theatre really can change lives."
The Berkshire Nonprofit Awards breakfast will take place from 8:00 to 10:00 a.m. at Berkshire Hills Country Club (500 Benedict Road) in Pittsfield. The celebration will feature breakfast and networking, a performance by Kids4Harmony, remarks by guest speaker Senator Paul Mark, and presentation of awards. Tickets are $45 and can be purchased online at npcberkshires.org or by calling (413) 441-9542.
"In a highly unusual "tie" situation, there are two Lifetime Achievement honorees this year," said Liana Toscanini, Executive Director of the Nonprofit Center of the Berkshires. "Julianne Boyd of Barrington Stage Company and Anne Nemetz-Carlson of Childcare of the Berkshires, Inc.– two forces of nature who have been at it for more than 30 years, making huge impact in our community, starting from nothing and expanding to the large and stable organizations they both retired from in the past year. Berkshire County is lucky to have had these two tireless women leading the way in their respective sectors for over three decades."
Julianne Boyd is the Founding Artistic Director of Barrington Stage Company (1995-2022) where she directed many productions, including last season's critically acclaimed musical A Little Night Music, the 2018 production of West Side Story and the 2017 hit production of Company, starring Tony Award-winner Aaron Tveit. She also directed the world premiere of Christopher Demos-Brown's American Son, which later moved to Broadway starring Kerry Washington. Other productions include the world premieres of Mark St. Germain's Dancing Lessons, The Best of Enemies and Dr. Ruth, All the Way, and the critically acclaimed revival of Goldman and Sondheim's Follies. In 1997 she directed BSC's smash hit production of Cabaret, which won six Boston Theater Critics Awards and transferred to the Hasty Pudding Theatre in Cambridge for an extended run.
As a Producer, Boyd oversaw the development of Rachel Sheinkin and William Finn's The 25th Annual Putnam County Spelling Bee at Barrington Stage. The musical later moved to Broadway and won 2 Tony Awards. Barrington Stage also produced the 2013 critically acclaimed musical On the Town, which also transferred to Broadway as well as the Off-Bway production of Freud's Last Session, which is presently being made into a movie starring Anthony Hopkins.
Boyd conceived and directed the Broadway musical Eubie!, a show based on the music of Eubie Blake which starred Gregory Hines and garnered three Tony nominations. She also co-conceived and directed (with Joan Micklin Silver) the award-winning Off Broadway musical revue A…My Name Is Alice (Outer Critics' Award) and its sequel A…My Name Is Still Alice.
She and her husband Norman have three grown children and seven grandchildren.
2023 Berkshire Nonprofit Award-winners include: Board Leadership: Susan Crofut/Sandisfield Arts Center; Executive Leadership: Leigh Doherty/Literacy Network; Rock Star: Tyeesha R. Keele-Kedroe/18 Degrees; Samya Rose Stumo Youth Leadership: Florence Afanukoe/BRIDGE; Unsung Hero: Sheila Dargie/Berkshire Area Health Education Center (AHEC); Volunteer: Shirley Edgerton/ROPE/Women of Color Giving Circle/Lift Ev'ry Voice Festival.
The Nonprofit Center of the Berkshires was founded in 2016 to help nonprofits connect, learn and grow. Nonprofits account for 1 in 4 jobs in rural Berkshire County (Bureau of Labor Statistics), representing a large portion of the local economy and contributing greatly to the quality of life for all.