James Levine Resigns as Met's Music Director
Tenure Ended by Chronic Illness
By:
Susan Hall

-

Apr 16, 2016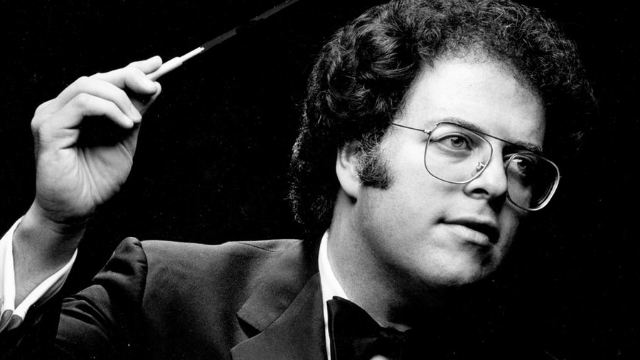 Ronald Wilford the head of Columbia Artists Management died last summer. He represented both Levine and Fabio Luisi, whose contract was tied to Levine's. He was also mentor to Peter Gelb, general manager of the Metropolitan Opera. Wilford and Gelb shared the ambition to turn a profit through opera but were not notable for advancing the aesthetics of the art form. Today, perhaps fortuitously, there is little money in the field for management. Companies and institutions are now routinely run by people who primarily care about music.
When it was announced that Luisi would be on leave for the next two years, it became clear that the guard was changing at the Met.
The New York Times went to a doctor's session with the Maestro and reported that new medications might make it possible for him to continue conducting. These drugs failed to diminish chronic symptoms impacting his ability to sustain a once brilliant career.
For Boston readers, nothing more need be said about what Levine, Wilford and CAMI did to the orchestra. The BSO, which replaced Levine, has made a wise choice with the young Latvian conductor Andris Nelsons. He has the potential to attract new audiences for the BSO. The orchestra is now on firm footing after scrambling too often to find conductors to fill programming during frequent medical absences by Levine.
For a time Levine held the top posts at both the Met and BSO. In an attempt to sustain his career he stayed with the Met and stepped away from the podium in Boston.
Levine has a special touch with young talent. We hope to see him often at Juilliard and other hotbeds of emerging artists.
His contribution to the Metropolitan Opera is best described by the phrase: The Met today is the house that Jimmy built. All of us owe him a debt of gratitude.
Who knows who his successor will be. Donald Runnicles turned the job down a while ago because Gelb would not give him enough authority. Many A list conductors will be wary of working for Gelb. He has announced the appointment of John Fisher, the Met's director of music administration, to the new post of assistant general manager for music administration.
Gelb said that he promoted Fisher to send a signal that the company prioritizes musical quality. "My perspective on the opera company is one that emphasizes the great musical qualities of the Met above everything," he said. Some of Gelb's choices along the way suggest otherwise.
The big questions remain: Can 4,000 seats at the Metropolitan Opera House possibly be filled? Is it time to reduce the schedule and try to put on productions where talent is terrific across the boards? How long will a handful of mega wealthy board members continue to write checks while Gelb is in charge? Who will the new music director be and how much impact can he or she have?