Former Met Director Philippe de Montebello Picketed
Striking Staff of the Hispanic Society of America
By:
Hispanic

-

Apr 19, 2023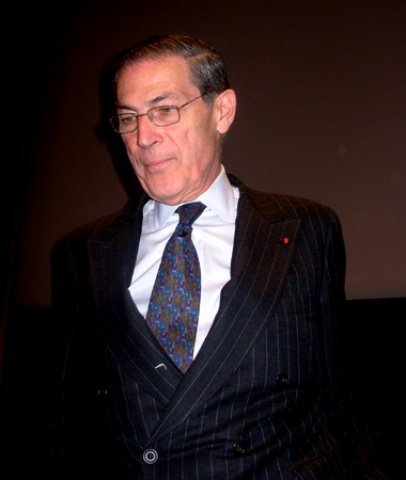 Striking staff of the Hispanic Society of America have picketed the Upper East Side apartment building of the Hispanic Society's Board Chair Philippe de Montebello . The workers, including curators, conservators, art handlers, educators, and fundraising staff have been on strike since March 27. This is the first museum strike in New York City in over twenty years.

De Montebello, who was formerly Executive Director of the Metropolitan Museum of Art, has repeatedly refused to address staff concerns about health and safety for both staff and the collection itself.

Workers went on strike after more than a year of negotiations for a first contract because of Hispanic Society's demands for health care cuts, low wages and threats to subcontract out work. Many are also frustrated over lack of staffing and poor treatment of the collection which includes masterpieces of Spain, Portugal and Latin America.

They cite lack of temperature control for storage and unfilled vacancies for collections care staff. Workers say that the Hispanic Society has prioritized the hiring of non-union executive assistants over vital curatorial, conservation and art handling positions. In February, staff sent a letter outlining many of their concerns to the Hispanic Society's Board of Trustees.

Read here for a letter sent by staff to the Board of Trustees.

"The strike has shown that the administration is willing to endanger priceless treasures.," says Patrick Lenaghan, a curator who has worked at the Hispanic Society for twenty-eight years. "The Society is jeopardizing its own invaluable holdings: We are severely understaffed and our incredible collection is in jeopardy because of a lack of proper safeguards."