American Repertory Theatre 2016/ 17 Season
Award Winning Theatre in Cambridge
By:
ART

-

Apr 20, 2016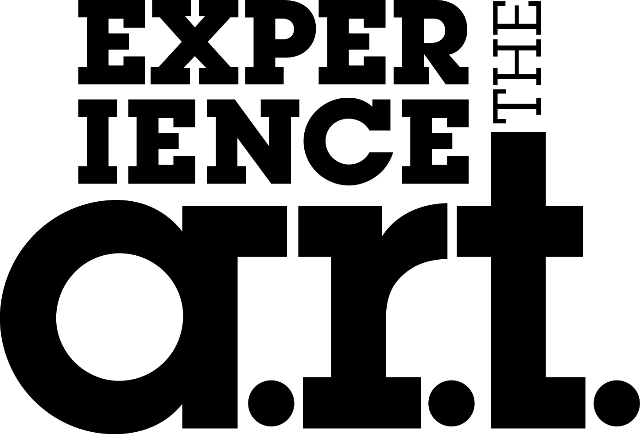 The American Repertory Theater (A.R.T.) announces its 2016/17 Season, including:
Notes from The Field: Doing Time in Education

, an urgent and inspiring exploration of the school-to-prison pipeline created, written, and performed by Anna Deavere Smith; begins performances August 2016 at the Loeb Drama Center.
The Plough and the Stars: Set amid the tumult of Ireland's 1916 Easter Rising, the Abbey Theatre's acclaimed production of Sean O'Casey's classic drama tells the story of ordinary lives ripped apart by revolution; begins performances September 2016 at the Loeb Drama Center.
Fingersmith, a Victorian crime thriller based on the 2002 novel by Sarah Waters, adapted by Alexa Junge, directed by Bill Rauch; begins performances December 2016 at the Loeb Drama Center.
Trans Scripts, Part I: The Women, a new play drawn from candid interviews with transgender women, written by Paul Lucas and directed by Jo Bonney; begins performances January 2017 at the Loeb Drama Center.

TheNight of the Iguana, a new production of Tennessee Williams' provocative, sensuous drama directed by Michael Wilson; begins performances February 2017 at the Loeb Drama Center.

Arrabal, a dance theater piece about Argentina's Disappeared and those they left behind, with book by John Weidman, original music by Academy Award winner Gustavo Santaolalla, directed and co-choreographed by Sergio Trujillo; begins performances May 2017 at the Loeb Drama Center.

"Our 2016/17 season features work that will engage our audiences in current conversations around gender, class, and identity; pivotal moments in Irish and Argentinian history; and the crisis in our American education system." stated A.R.T. Artistic Director Diane Paulus. "I am delighted to welcome back to the A.R.T. Anna Deavere Smith, Bill Rauch, and Jo Bonney, and to introduce many new artists." She continued, "Incubating and developing new work is critical to our mission of expanding the boundaries of theater. Instead of helming a production next season, I am excited to be dedicating my time to the development of new work, which will result in productions for future seasons."
As the A.R.T. pursues its mission to expand the boundaries of theater on its stages in Cambridge, the theater's work continues to reach audiences elsewhere in the U.S. and around the world. Waitress (A.R.T. premiere August 2015) is now playing on Broadway at the Brooks Atkinson Theatre. Nice Fish, written by and featuring Mark Rylance (A.R.T. January 2016), has just completed its run at St. Ann's Warehouse in Brooklyn. Natasha, Pierre & the Great Comet of 1812 (A.R.T. December 2015), will open on Broadway in September. Father Comes Home From The Wars (Parts 1, 2 & 3) (A.R.T. January 2015) is running at LA's Center Theater Group this spring. Finding Neverland (A.R.T. July 2014) continues to play on Broadway and launches its national tour in 2016, returning to Boston in August 2017. The Glass Menagerie (A.R.T. February 2013), featuring Cherry Jones, will be remounted at the Edinburgh Festival in August 2016. The immersive phenomenon Sleep No More (A.R.T. October 2009) has celebrated its fifth year running at The McKittrick Hotel Off-Broadway. Meanwhile, Once (A.R.T. workshop 2010) continues its U.S. tour, while A.R.T.'s Tony Award-winning revival of Pippin (A.R.T. December 2012) just closed its world tour in Amsterdam.— 2016/17 SEASON —

NOTES FROM THE FIELD: DOING TIME IN EDUCATION
Created, written, and performed by Anna Deavere Smith
Music composed and performed by Marcus Shelby
A leader in national conversations on race and justice, Anna Deavere Smith (Fires in the Mirror; Twilight: Los Angeles, 1992; Let Me Down Easy; "Nurse Jackie") now asks audiences to talk back. Urgent and inspiring, Notes from the Field traces the connections between America's education system and its mass incarceration crisis. In Act One, Smith's trademark portrait performances introduce the students, parents, teachers, and administrators caught in America's school-to-prison pipeline. In the tradition of call and response, a second act of facilitated discussions asks audiences to evaluate their own position in a network of difficult histories and devastating social policies.
The 2015 Jefferson Lecturer and the winner of a 2012 National Humanities Medal and the 2016 Guggenheim Fellowship for Theatre Arts (for the development of Notes from the Field), as well as a 1996 MacArthur Foundation Fellowship, Anna Deavere Smith is a pioneering artist. Her mastery of documentary solo performance, combined with her unwavering commitment to social justice, have inspired generations of performers and ignited countless conversations.
THE PLOUGH AND THE STARS
Written by Sean O'Casey
Directed by Sean Holmes
The Abbey Theatre brings its acclaimed production of The Plough and the Stars to Boston at the centenary of the 1916 Easter Rising. As revolution sweeps Ireland, the residents of a Dublin tenement shelter from the violence that sweeps through the city's streets. Sean O'Casey—one of Ireland's most renowned and controversial playwrights—captures a conflict between idealism and ordinary lives. Celebrating nearly a century of the Irish nation state, this production by Ireland's national theater, directed by Olivier Award-winning Sean Holmes, will bring a new perspective to O'Casey's absorbing play. Presented in association with Cusack Projects Limited. The Plough and the Stars is supported by McCann FitzGerald and the Boston Friends of the Abbey Theatre.

FINGERSMITH
Written by Alexa Junge
Based on the novel by Sarah Waters
Directed by Bill Rauch
The job seems simple at first: all that pickpocket Sue Trinder has to do is help a con man cheat a gullible young heiress out of her fortune. But nothing is quite what it seems in this mystery set in the shadows of Victorian England. Spiraling through London streets, madhouses, and a stifling mansion with a shocking secret, Sue finds herself in the most dangerous landscape of all: awakening sexuality, love, and betrayal. Oregon Shakespeare Festival Artistic Director Bill Rauch (All the Way) directs this adaptation of Sarah Waters' best-selling novel, a finalist for the Man Booker Prize. This production premiered at the Oregon Shakespeare Festival in 2015.
TRANS SCRIPTS, Part I: The Women
Written by Paul Lucas
Directed by Jo Bonney
Drawn from dozens of interviews conducted around the world, Trans Scripts uses the real words of transgender women to shed light on the rich and diverse experiences within the trans community. Jo Bonney (Father Comes Home From The Wars (Parts 1, 2 & 3)) directs a cast of seven in the US premiere of this moving, humorous, and timely work that received a Fringe First Award for new writing at the 2015 Edinburgh Festival Fringe. A series of complementary work will be presented at A.R.T.'s OBERON during January 2017.

THE NIGHT OF THE IGUANA
Written by Tennessee Williams
Directed by Michael Wilson
On the edge of the Mexican jungle, a group of troubled travelers seek shelter from a storm. Directed by Michael Wilson (The Trip to Bountiful, The Best Man), Williams' feverishly poetic 1961 drama follows a hotel proprietress and the scandal-soaked Southern preacher who turns up on her veranda. A Nantucket portrait artist traveling with her ancient grandfather, a bus full of fuming Texan college administrators, and a party of vacationers round out the roster of misfits in this drama about how far we travel to outrun the demons within.
ARRABAL
Book by John Weidman
Music by Gustavo Santaolalla
Directed and co-choreographed by Sergio Trujillo
A new tango-infused dance theater piece, Arrabal follows one woman's quest to understand the violence that took her father and disrupted a nation. Told through dance and the propulsive music of the band Bajofondo, the show features an ensemble and band direct from Buenos Aires. Directed and co-choreographed by Olivier Award winner Sergio Trujillo (choreography Invisible Thread, Memphis, Jersey Boys, On Your Feet!, Next To Normal), with music by Academy Award winner Gustavo Santaolalla (Brokeback Mountain, Babel, The Motorcycle Diaries) and book by Tony Award nominee John Weidman (Contact, Assassins), Arrabal invites audiences into the underground world of Buenos Aires' tango clubs for a dance between the present and the past. Produced in association with Truworthy Productions.
— A.R.T. PRESENTS AT OBERON —
A.R.T.'s second stage is a destination for theater and nightlife on the fringe of Harvard Square. OBERON produces risk-taking performances, supports emerging artists, and encourages genre-defying work for the 21st century. The 2016/17 Season features headline performances as well as several curated series.
Headline Performances include:
Our Carnal Hearts - British solo performer Rachel Mars gleefully rummages through our darkest urges, basking in envy through song and revelry.
A Ride on the Irish Cream – Cabaret and performance artist Erin Markey returns to OBERON. Anchored in the memories of a Michigan backyard, this coming-of-age musical explores the thrills and terrors of the relationship between a girl and her family's pontoon boat.
ONTHEFLOOR - Driven by pumping bass, glitter, and dance theory in near-equal parts, The Dance Cartel takes Cambridge by storm in this whirlwind of electrifying movement.
Curated Series include:
Sound Society at OBERON
A new music series co-curated by local producer and musician Sam Kassirer (Lake Street Dive, Josh Ritter, Parsonsfield). These one-night only events will feature exceptional musicians, bands, and special guests in performances designed for OBERON's unique club theater setting. Artists to be announced.
GLOWBERON
Presented by OBERON and the Afterglow Festival, this season-long series brings world-class cabaret and solo performance to Cambridge and Boston. Artists include Dane Terry, Johnny Blazes and Brian King, and more.
The Mini Series: Performance for Small Audiences
Throughout the season, OBERON will offer theater, dance, performance art, and multimedia events in a range of offsite locations. Designed for audiences from one to twenty-five, these intimate experiences blur the boundaries between performer and spectator, challenging our notions of form and content. Series events include:
U R ?
by Kenny Finkle
A graphic-novel, musical experience designed for audiences of five. Told through music and hand-drawn visuals, this whimsical and intensely personal story redefines the relationship between audience and artist, and explores what it means to grapple with darkness.
The Garden
by Nichole Canuso Dance Company
Oscillating between viewer and participant, four audience members embark on an intimate yet expansive journey inspired by Italo Calvino's Invisible Cities and Jorge Luis Borges' short story "The Garden of Forking Paths." Individualized sound scores on headphones guide audiences through the shifting terrain of the performance.
temping
by Wolf 359
This strange and comic tale performed for an audience of one via a PC, a corporate phone, and a laser printer thrusts you into the role of a temp covering for an actuary on holiday. You'll update client records, send emails, and eavesdrop on intra-office romance as you discover the secrets of your new employer.
Violet
Music by Jeanine Tesori
Book and Lyrics by Brian Crawley
Based on The Ugliest Pilgrim by Doris Betts
Directed by Sammi Cannold
A musical ride on a moving bus for 25 people, Violet tells the story of a young woman who travels cross-country to seek treatment for a disfiguring scar. Presented in collaboration with the A.R.T. Institute for Advanced Theater Training.
And don't miss The Donkey Show directed by Diane Paulus, continuing for its 8th season at OBERON every Saturday night.