ATCA New Play Awards
Critics Organization Announces Winners
By:
Aaron Krause

-

Apr 20, 2022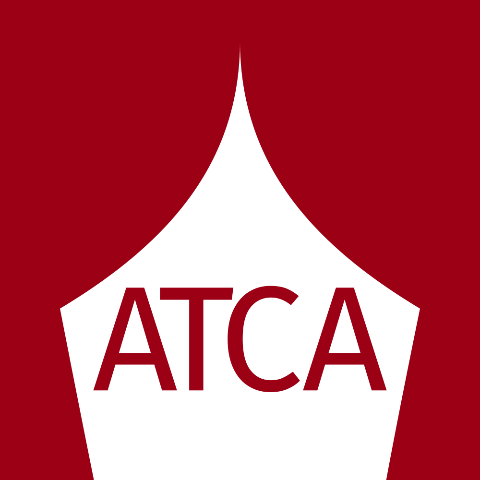 A national theater critics organization has presented more than $40,000 in awards to four playwrights to recognize their prestigious accomplishments.
The American Theatre Critics Association (ATCA) presented Chiara Atik with the Harold and Mimi Steinberg/American Theatre Critics Association New Play Award for one of her plays, Poor Clare. The play is an irreverent look at the religious awakening of St. Clare by St. Francis of Assisi. Poor Clare premiered at Echo Theater Company in Los Angeles. In a review, "Los Angeles Times" theater critic Charles McNulty wrote the following about Poor Clare: "The play investigates the sorrows and pleasures of selfless goodness in a world sharply divided into preening haves and pitiful have-nots."
Harold Steinberg created The Harold and Mimi Steinberg Charitable Trust in 1986 on behalf of himself and his late wife. The trust's primary mission is to support the American theater. More specifically, over the years, it has provided grants totaling millions of dollars for new productions of American plays and educational programs for those who may not ordinarily experience live theater.
The Steinberg/ATCA Award carries a $25,000 cash prize. Specifically, the 2022 honor recognizes an outstanding play that experienced a world premiere professional production outside of New York City during 2021. With an annual prize total of $40,000, Steinberg/ATCA is one of the largest national new play award programs.
Meanwhile, ATCA presented two 2022 Steinberg/ATCA citations to Galatea, by David Templeton, produced by Spreckels Theatre Company in Rohnert, Calif. Also, the critics group presented a citation to Young Money, by Erlina Ortiz, which Azuka Theater in Philadelphia produced. Each citation carries a $7,500 cash prize.
Galatea is a science-fiction mystery about what it means to be human, which parts of humanity are worth saving, and which human behaviors the universe would be better off without.
In Young Money, Tomasina, AKA "Killa-T," is Hip-Hop's newest chart topper. Elegant and prideful, Gardenia's employer has fired her from her job of 20 years. Now, she cleans Kila's dressing room. When an attack on Kila's concert forces the two women together, questions of morality, success, and redemption arise as the women discover that they may have more to learn from each other than they thought.
ATCA also presented the 2022 M. Elizabeth Osborn Award to Makasha Copeland for their play, Extreme Home Makeover, which Philadelphia's Theatre Exile produced.
Every year, thousands of families apply for a reality TV show that promises a rags-to-riches transformation for America's most deserving citizens. With such steep competition, the Vega family must fight to make their video application stand out. Extreme Home Makeover begs the question — in a world where so many receive so little, how much do miracles cost?
The M. Elizabeth Osborn Award recognizes the work of an emerging playwright who had not yet received a major production, and had not received other major national awards. The Osborn Award carries a $3,000 prize. The award's namesake is the late Theatre Communications Group and American Theatre play editor M. Elizabeth Osborn.
ATCA is the only nationwide professional association of theater critics in the United States. ATCA's membership comprises theater critics who write reviews and critiques of live theater for print, broadcast, and digital media. The organization's website is located at https://americantheatrecritics.org.