Huntington Theatre World Premiere
Black Beans Project to Live Stream
By:
Huntington

-

Apr 21, 2021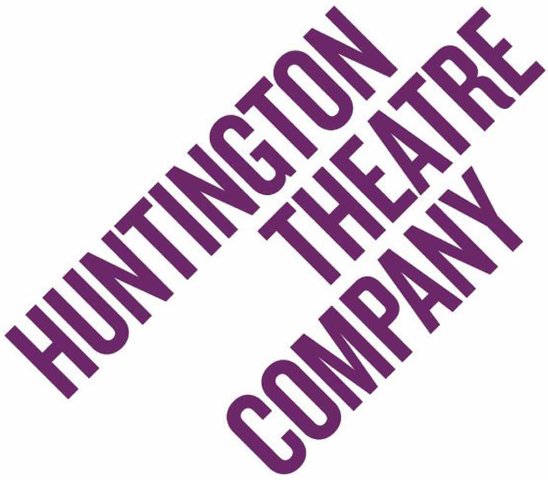 The Huntington presents Black Beans Project, a world premiere digital work by Huntington artist-in-residence Melinda Lopez and award-winning performer Joel Perez, directed by Jaime Castañeda, and available for on-demand streaming from May 11 – 30, 2021.
In Black Beans Project, a sister and brother (played by creators Lopez and Perez) meet virtually to share a secret family recipe that forces them to reveal secrets of their own. They share memories and make plans, transforming their pandemic panic to renewal in this tender comedy about family, food, and finding the strength to move on. Black Beans Project invites audiences to open a bottle of wine, chop some garlic, and savor the possibility of connecting with family after a long time apart.
For Melinda Lopez, the genesis of Black Beans Project began as a way to connect and communicate with audiences, but when she and co-creator Joel Perez started swapping stories and memories of their New England childhoods and Latinx backgrounds, the piece morphed into an original scripted story featuring compelling characters with a rich family history, a compact, 50-minute one-act piece with original music and video design.
"I don't have a brother, Joel doesn't have a sister. But we very quickly created this family that we got very excited about," says Lopez. "Black Beans Project is about cooking and the pandemic and love and family. What does it mean to be apart? What does it mean to be not quite out of this pandemic and having grieved? And yet to have hope."
"The impetus behind this project was food!" says Joel Perez. "I've been cooking more during the pandemic, and found myself calling my mom to talk me through recipes because I missed Puerto Rican food." The brother and sister in the play come together to take comfort in each other and in the ritual of preparing their beloved mother's black beans recipe, and the creators of the project hope that audiences will also find solace in the ritual of theatre and food, and that some might even cook along with the show.
Black Beans Project features performances by writers Lopez and Perez, as well as sound design and original music by Mikhail Fiksel and video design by Hana S. Kim. Tiffany L. Taveras is the video editor, Valentin Frank is the sound engineer, and Taylor Ness is the video and lighting engineer. Sam Layco is the stage manager, Charles Haugland is the dramaturg, and Caley Chase is the line producer.
ABOUT THE ARTISTS
Melinda Lopez (writer/performer) is The Huntington's artist-in-residence. The Huntington has produced her adaptation of Yerma (2019), and her plays Mala (2018), Becoming Cuba (2014), and Sonia Flew (2004). Her work has also been seen at Steppenwolf Theatre Company, Laguna Playhouse, San Jose Repertory Theatre, among others. Her play Mala (also produced at ArtsEmerson and Guthrie Theater) earned the 2017 Elliot Norton Award for Best New Play and an Arts Impulse Award for Best Solo Performance; it appeared on GBH in spring 2020, and is available on Audible. She has appeared at the Huntington numerous times as an actress including in Rosencrantz & Guildenstern Are Dead (2019), Yerma (2019), Mala (2018), and as Mrs. Gibbs in Our Town (2012). Ms. Lopez is a 2019 Mass Cultural Council Fellow in dramatic writing, was the recipient of the 2019 Elliot Norton Award for Sustained Excellence, and was the first recipient of the Charlotte Woolard Award, given by the Kennedy Center to a "promising new voice in American theatre."
Joel Perez (writer/performer) is an award-winning actor and writer living in NYC. His theatre work includes Fun Home (Broadway, The Public), Kiss My Aztec! (Berkeley Rep, La Jolla Playhouse) and Sweet Charity (New Group; Lortel Award Outstanding Featured Actor in a Musical). He previously appeared in Pirates! (Or, Gilbert and Sullivan Plunder'd) (2009) at The Huntington. TV work includes Jesus Christ Superstar Live! (NBC), "Person of Interest" (CBS) and "Odd Mom Out" (Bravo). He performs with the UCB Maude sketch team Peach and is a writer and performer for the musical theatre comedy sketch show SHIZ which has performed at UCB, The Pit, Improv Asylum and 54 Below. He is currently developing a solo musical comedy show Playing with Myself for Ars Nova which will premiere in June 2021. His play The Church of the Holy Glory premiered at Ars Nova ANTFest 2018. He is in 2020/2021 Ars Nova Playmakers Lab for his Untitled Sabado Gigante Project. He is a 2019 NYSCA/NYFA Artist Fellow in Playwriting from NYFA, and a graduate from Tufts University and the British American Drama Academy. Follow him at @misterjoelperez and visit joelperez.com.
Jaime Castañeda (director) directed the world premiere productions of The Luckiest by Melissa Ross, Seize the King by Will Power, and At the Old Place by Rachel Bonds for La Jolla Playhouse. Select directing credits also include The Canadians by Adam Bock (South Coast Repertory), Vietgone by Qui Nguyen (American Conservatory Theater), The Elaborate Entrance of Chad Deity by Kristoffer Diaz (Dallas Theater Center), The Royale by Marco Ramirez (American Theater Company, Jeff Award directing nomination), Chimichangas and Zoloft by Fernanda Coppel (Atlantic Theater Company), The Motherfucker with the Hat by Stephen Adly Guirgis (Kitchen Dog Theater), Tiger Style! by Mike Lew (O'Neill, La Jolla Playhouse), How We Got On by Idris Goodwin (Cleveland Playhouse), Welcome to Arroyo's by Kristoffer Diaz (The Old Globe, American Theater Company, SPF), Red Light Winter by Adam Rapp (Perseverance Theatre), and The Royal Society of Antarctica by Mat Smart (Portland Center Stage, JAW Festival). Castañeda has received a Princess Grace Award, a Drama League fellowship, and holds an MFA in directing from the University of Texas at Austin.
TICKET INFORMATION:
Dates: Black Beans Project is available for on-demand streaming May 11 - 30, 2021
Pricing: All tickets are pay-what-you-can, with a suggested price per household of $25
To purchase: huntingtontheatre.org/blackbeans or contact Ticketing Services at 617-266-0800