This Week at Jacob's Pillow
Celebrating Earth Day
By:
Pillow

-

Apr 22, 2020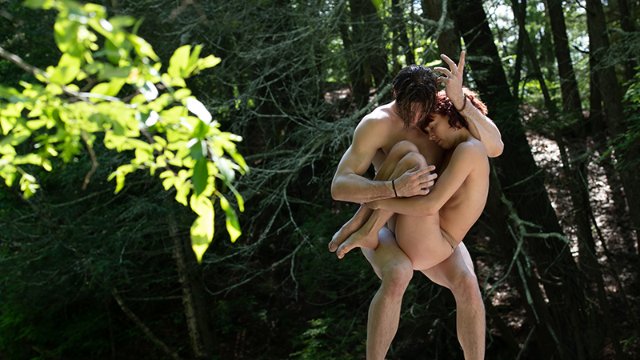 "One of the most distinctive features of Jacob's Pillow is our magnificent site.
There is simply no other dance festival in the world that exists in such dialogue with its natural surroundings
, and as a result, we need to do everything we can to steward this great landscape."
—Pamela Tatge, Executive & Artistic Director
Today at Jacob's Pillow, we look to the beauty of our natural surroundings: from our beloved backdrop of the Berkshire hills and our majestic tree-filled acres, to the beautiful flowers that bloom here every spring.
As we celebrate the land on which we dance, we also acknowledge that Jacob's Pillow, now in its 88th year, carries out its work on the traditional lands of the Agawam, the Pocumtuc, the Nipmuc, and the Mohican peoples, and we pay our respects to their elders past, present, and future.
Celebrate with Pilobolus and Virtual Pillow
Join us
tomorrow night at 7pm
for a
special Live Stream & Conversation
around the 20-minute work
Branches
, a piece that celebrates the beauty and capacity of our creature-like selves, performed on one of the most gorgeous stages in the world.
Pilobolus
created the Pillow-commissioned
Branches
for our 85th Anniversary Season. The company created the work in dialogue with the Pillow's natural setting and performed on the Inside/Out Stage.
Thursday, April 23 at 7pm Eastern
After the showing of this recorded work, Pamela Tatge will speak live with Matt Kent and Renée Jaworski, Co-Artistic Directors of Pilobolus—plus composer and sound designer David Van Tieghem—about how they created
Branches
, and about all that has happened since the 2017 premiere.
This stream will be the only chance to catch the full work and this exclusive artist conversation. Mark your calendar, and see you tomorrow on Zoom!
INSPIRED BY NATURE: Site-Specific Dance at the Pillow
To learn more about the many site-based works that have been created at the Pillow, visit Jacob's Pillow Dance Interactive and read the new essay by Pillow Scholar-in-Residence Maura Keefe.