Natalie Dessay at Carnegie Hall
Love Explored from Heaven to Hell
By:
Susan Hall

-

Apr 27, 2017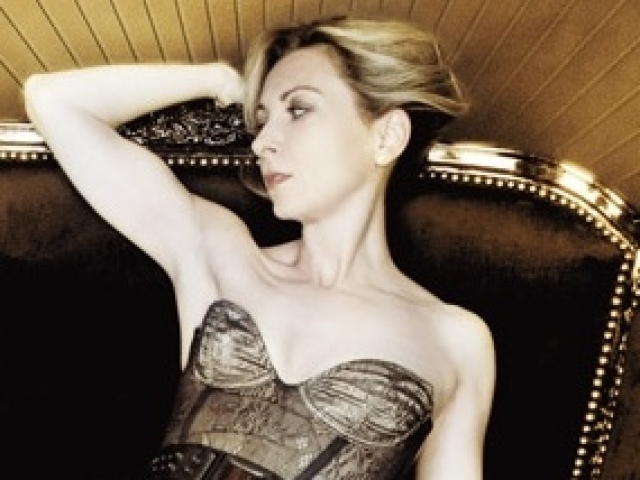 Natalie Dessay, Soprano
Philippe Cassard, Piano
Mozart "Giunse alfin il momento... Deh vieni non tardar" from Le nozze di Figaro
Schubert "Geheimes,""Die junge Nonne," "Lied der Mignon,""Suleika I," "Gretchen am Spinnrade."
Mozart "Ach, ich fühl's" from The Magic Flute
Pfitzner Alte Weisen, Op. 33
Chausson "Chanson perpétuelle," Op. 37
Bizet "Adieux de l'hôtesse arabe" from Vingt mélodies, No. 4
Debussy "La Fille aux cheveux de lin" from Preludes, Book I "Ondine" from Preludes, Book II performed by Philippe Cassard
Debussy "Regret" "Coquetterie posthume"
Gounod"Air des Bijoux" from Faust
Carnegie Hall
New York, New York
April 26, 2017
Natalie Dessay has a perfectly beautiful voice, always inflected with the emotion of the moment and expressing the full range of human feeling, This acting singer brings to life the character of each song and aria as she has always brought to life the heroines she portrayed on the opera stage. Her professional life began as as an actress and she is a compelling stage presence. The singer's skills have also been honed in Vinyasa yoga.
Dessay offered a program on the subject of love, lost and found and sometimes from an odd angle, like the coffin. Everyone in New York knows Dessay, because her image was plastered across every bus in the city for a month leading up to her performance in Lucia di Lammermore. She was disheveled by blood and madness with a face you could not forget. When you hear her sing, you never forget the voice. Before she retired from opera, she performed in New York in La sonnambula, La Fille du Regiment and La Traviata.
As she rolls out her long lines, Dessay has bite, bitterness and bliss, each denoted and yet smoothly integrated into a phrase. Her flashing face and an urgent sense that the message she delivers in notes is both heard and understood. The voice and the art are inseparable. Smooth songs are delivered with dramatic force. No mean feat.
Tucked into a seat right behind us was a lovely young girl equipped with Mac laptop and iPhone which were immediately shut off when her mother began to sing Mozart. A smile that can only have been a proud daughter's spread across her face as her mother began. Is there a future here. For the moment, and many more to come, center stage will belong to the opera singer chanteuse who can do anything. Dessay is stunning as she displays confidence, imagination and guts.
Dessay may be slight, but she is an imposing, physical creature. Her hands are particularly expressive. Sometimes she holds a finger and thumb together, pensively. At other times, she clasps her chest. And then there are the startling jolts, where she points fingers out at us, accusing and identifying.
She first appeared in a black gown with deep décolletage and what appeared to be two cut-outs at the waist, which may have simply been nude cloth. With a dangling gold chain to clasp from time to time and jangling earrings she had a touch of the seraglio about her. Her skirt was tiered and gracefully moved.
For French songs she wore a soft pink gown, with a sash draped about the waist. On her left arm was big shiny bracelet waved as she sang The Jewel Song from Faust.
Philippe Cassard at the piano and Dessay work together seamlessly. Cassard's sense of his instrument was on display as he played Debussy before Dessay slithered back onto the stage to sing the composer.
Dessay is a fascinating mix of pure tone and detailed dramatic meanings. She enjoys going overboard, stretching up to her top, pushing limits, and daring to defy comfortability. If she wanted to, she could be perfect. She prefers the daring.
At the end of the concert, Dessay sang Delibe, Strauss and Debussy in four encores. The audience would not let her leave.