Emerson Contemporary On Line Exhibition
What's Next? Art for Tomorrow
By:
Charles Giuliano

-

Apr 30, 2020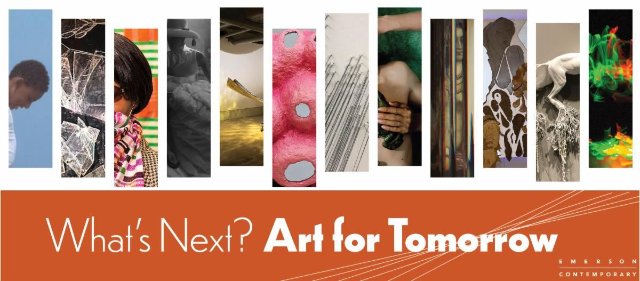 Emerson Contemporary
Media Art Gallery
25 Avery Street, Boston.
Gallery Hours: closed until further notice, online 24/7
Emerson Contemporary proudly presents its first virtual exhibition "What's Next? Art for Tomorrow," hosted on Artsteps, a virtual exhibition platform. What's Next? represents the voices and desires of an emerging generation of artists. It is a culmination of perspectives on self expression and identity: portraits, film, site-specific installations, and sculpture propose questions regarding how the individual constructs identity in a modern world. The previously planned physical exhibition is postponed indefinitely. View the Virtual Exhibition.
The exhibition is curated by 15 Emerson College undergraduate students in conjunction with a Visual Media Arts course "Curating Contemporary Art." The process was guided by Dr. Leonie Bradbury – Emerson's Foster Chair of Art Theory and Practice and Distinguished Curator-in-Residence.Students were responsible for all aspects of the exhibitions including: exhibit design, building a website, loan agreements, the object checklist, educational materials, social media assets, and press materials.
Due to COVID-19, the gallery is temporarily closed down and as a result the exhibition could not be staged as planned. In response, the students decided to create Emerson Contemporary's first-ever virtual exhibition. It was imperative to the curators that the exhibition could overcome these unusual challenges to still provide a worthwhile exhibition experience and honor the achievements of these emerging artists, while so many art venues are closed around the world. Read more.
Featured artists: Daequan Collier, Don Claude, Farimah Eshraghi, Zoe Friend, Siena Hancock, Karli Janell and Nick Batzell, Juyon Lee, Arushi Singh, Bryant Skopek, Georden West, Marika Whitaker, and Zhidong Zhang. Exhibition website.