Composer Anthony Davis Wins Pulitzer
Propulsive, Hummable Opera, The Central Park Five
By:
Susan Hall

-

May 05, 2020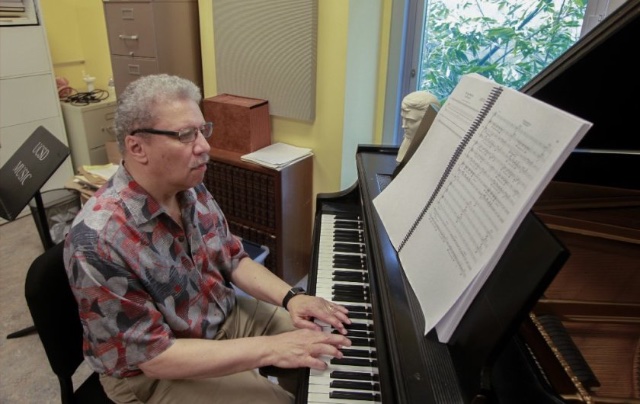 Anthony Davis wrote for dance first, so he sees his music as driving action. To the traditional forms of European opera, he brings the music of his people, African Americans. Charles Mingus and Duke Ellington are honored in his work. He likes to provide for improvisation, so that each performance is unique. His seventh operatic work, The Central Park Five, premiered in Long Beach Opera last year. It has just been awarded the Pulitzer Prize for Music.
Davis is committed to telling stories of the African American experience in the opera form. His first wish was to stage Ralph Ellison's The Invisible Man. Albert Murray, one of Ellison's best friends, wrote often of jazz and the blues. Davis clearly is embedded in their cultural tradition. He is well suited to bridging the African American and operatic worlds. His first opera was X-The Life and Times of Malcolm X, 1986. Amistad followed in 1997.

Like Lawrence Brownlee, he likes to have instrumentalists from a crossover background of jazz and classical. Dissonance can color painful moments. The five underage teens who were convicted of a rape and murder they did not commit were united in their pain. Rhythms drive the story forward. An opening anthem, before the boys enter Central Park, suggests their hopefulness about the future.
Another future is on stage here. Donald Trump is a character. Davis enjoyed writing his music, because Trump never finishes his sentences and he repeats himself often. A bit of humor in a very dark story shows Trump on a gold toilet seat in his apartment, talking on a huge 1989 cell phone. This was the beginning of his political career, built on inflaming racist passions.
Davis' work may be mounted soon at Atlanta Opera and also English National Opera. Who will do it in New York, where the story is set?