Remembering Little Richard
When Rock Was Young We Had So Much Fun
By:
Charles Giuliano

-

May 09, 2020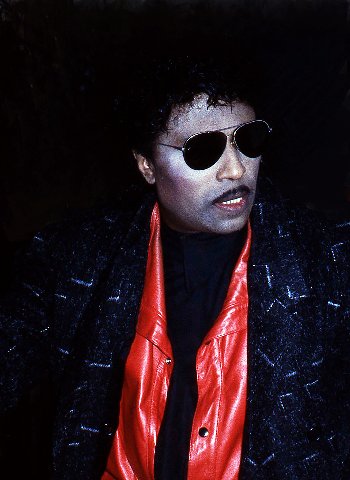 I remember when rock was young. Me and Susie had so much fun.
It started as a teenager, during summer in Gloucester. I was the first kid to buy Bill Haley and the Comets "Rock Around the Clock." That was the ultimate.
When my parents were home working, mid-week I threw a party. Sailing buddies came from Marblehead. The biggest kid, looking old enough, went for beer. Cases of cheap stuff.
There were cars all over Norwood Heights. Then the local motorcycle gang crashed the party.
By then I was too ripped to notice as the walls were busting out with blaring rock 'n' roll. My sister Pip, then just a squirt, kept peace by dancing with the leader of the pack.
The cops called and said there were complaints. I was ordered to shut it down or they would come and bust us. "l'll throw em all out" I slurred as the party went on full blast.
We collected 45's and soon had stacks of them. It didn't take American Bandstand to discover that the best stuff was Fats Domino, Chuck Berry, Frankie Lyman, Sam Cooke, The Platters, The Coasters, Ray Charles, James Brown and Little Richard. That took rock to another level from Elvis, Carl Perkins, Jerry Lee Lewis, Everly Brothers, Buddy Holly.

The nice kids listened to Pat Boone. Speaking to the racism of the era his covers charted as well or better than the originals by Little Richard and even Elvis. The people always shout "Give us Barrabas." The housewives in Peoria always prefer Brand X to the real thing.

We tuned in each week to see what song Snooky Lanson would sing as number one on "Your Hit Parade."
In particular Little Richard was amazing. My ears fell off as those shrieks shattered my head. His total persona was surreal. As he would say "Shut Up." It was a world of difference. Sending shock waves through my teen dreams in Gloucester. There was something else I had to be a part of.

Little Richard was born Richard Wayne Penniman on December 5th, 1932, in Macon, Georgia, he was one of 12 children and grew up around uncles who were preachers. He died this week at 87. Before or since there has been no rocker quite like him. The closest clone was Prince but Little Richard dissed that he had been wearing purple long before he was even born.
The hits came hard and fast. "Tutti Frutti" in 1956, then "Long Tall Sally" and "Rip It Up" that same year, "Lucille" in 1957, and "Good Golly Miss Molly" in 1958.

We were so lucky to be teenagers in the 1950s. Though none of us ever scored at the local passion pit. That came later with the pill and acid in the 1960s. This was a decade before Lucy in the Sky with Diamonds.
What the heck did "Tutti Frutti" mean? That didn't seem to matter as we were gassed by that histrionic, manic yelp. You sensed that Little Richard was gay and it had something to do with that. Everyone was closeted in those days. It's what made Sal Mineo tragic and fascinating in "Rebel Without a Cause."
There were the packaged Alan Freed shows but they didn't come to Boston. Like most of my friends I didn't see live rock until the 1960s when I did it for a living at the Herald Traveler.
I never got to see Little Richard who had faded by then. But lots and lots of Chuck Berry and Bo Diddley.

There was a phase when he stopped performing the Devil's Music and returned to the Gospel singing of his roots. Those albums failed to track.
By the 1970s he was packaged in revival shows but the music had moved on.
I got to see him face-to -face when he passed through town with Ron Wood. Up close I was star struck to be in the presence of a founding father of rock 'n' roll. He was still gorgeous but less flamboyant.
What the heck did "Tuttti Frutti" mean. Shut up.