William Flynn: 50 Years 50 Drawings
Boston's HallSpace
By:
HallSpace

-

May 11, 2023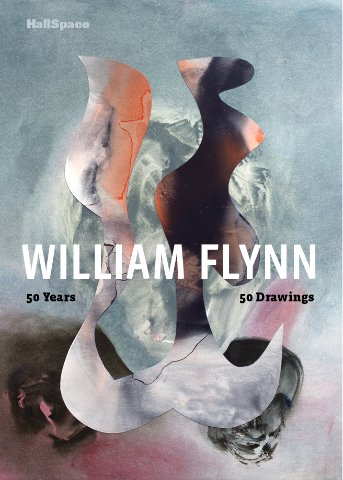 HallSpace
950 Dorchester Avenue
Dorchester, MA 02125
hallspace.org
Opening Reception
Saturday, May 13, 2023
2–5pm
Friday + Saturday 12-5pm
By Appointment
Monday - Thursday


HallSpace presents 50 years of drawings by William Flynn. Flynn has made hundreds, perhaps thousands of drawings over the last 50 years. Choosing just 50 (really 61) drawings is nearly an impossible task. William Flynn is an artist that spends days drawing. He finds ways to express the beauty in mundane objects; an old baseball mitt, ski boots, a bicycle that was run over and flattened, cars at junkyards, an old arm chair, pop-up books, whirly-gigs.

Flynn's obsession with drawing is obvious when you visit his studio. It is filled with all sorts of objects that have the potential to become something else. The artist is not a recorder of objects. He finds meaning through the act of drawing. He writes, "I draw to see what will happen. My curiosity about the process constantly drives me to work from one drawing to another. I believe everything visual is drawn and can become a metaphor for personal response. A stripped chair can be a statement against war. The whirligig can be a circus defining the human condition. Pop-up books can reflect the visual energy and space that art books inspire. I love the dance between the marks, the paper, the energy, and the visual experience."
Flynn has exhibited in Boston, New England, and New York. His work has been featured at the Boston Public Library, deCordova Sculpture Park and Museum, MassArt's Brant Gallery, and the Museum of Fine Arts, Boston.

He is the author of Armed Chair a catalogue of drawings depicting a chair his mother had thrown out. Drawings of the chair (over 500) quickly morphed into images of the war in Iraq.

Flynn graduated in the 1960s from the School of the Museum of Fine Arts, Boston. Not long after graduating, he began a 40 year career teaching drawing at the SMFA. Flynn has received teaching awards and won fellowships in Spain and Japan.