Phil Kline Coming to MASS MoCA
Bang on a Can Member is a Musical Omnivorei
By:
Susan Hall

-

May 17, 2022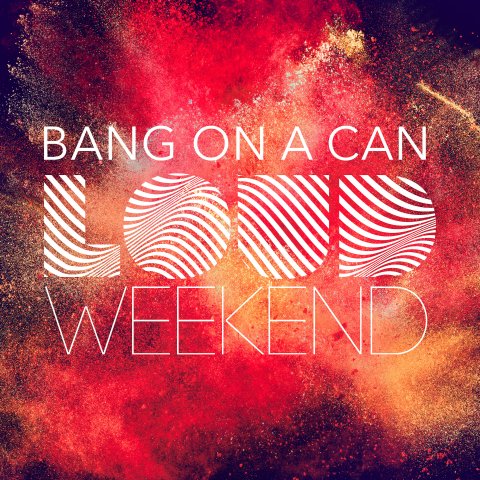 Bang on a Can and MASS MoCA present LOUD Weekend, a fully loaded eclectic super-mix of minimal, experimental, and electronic music over three days throughout the museum's expansive campus.
Phil Kline will be featured. With Jim Jarmsuch he will be improvising on loud guitar on July 28, performing" last words before vanishing from the face of the earth" on July 29 and his ionic Zippo Songs on July 30.
From vast boombox symphonies to chamber music and song cycles, Phil Kline's work is known for its originality, beauty, sly subtext, and wry humor. Raised in the suburbs of Akron, Ohio, Phil came to New York City to study poetry with Kenneth Koch and David Shapiro at Columbia. Shortly after graduation, he moved to the East Village, cofounded the rock band the Del-Byzanteens with Jim Jarmusch, James Nares, and Luc Sante, collaborated with Nan Goldin on the soundtrack to The Ballad of Sexual Dependency, and played guitar in the notorious Glenn Branca Ensemble.
Some of his early compositions evolved from performance art and used large numbers of boomboxes, such as Bachman's Warbler and the outdoor Christmas cult classic Unsilent Night, which is now an annual holiday tradition celebrated around the world.
Other notable works include Exquisite Corpses, written for the Bang on a Can All-Stars; the politically-infused Zippo Songs and Rumsfeld Songs; John the Revelator, a setting of the Latin Mass written for early music specialists Lionheart; and the Sinatra-inspired song cycle Out Cold, written for Theo Bleckmann and premiered at BAM's Next Wave Festival. Phil is currently immersed in songs and music theater, including a third song cycle for Bleckmann, Florida Man, and 33 Short Operas about Nikola Tesla, an opera in collaboration with filmmaker Jim Jarmusch.
Dennis Bathory-Kitsz (the organizer of a Vermont festival), called Phil "The Rural Composer." "Phil's music belongs to its spaces, is shaped by it and shapes it. Last words before vanishing from the face of the earth was such a piece. Upon our arrival for dinner, we heard the sound reaching out from the little mechanical plastic shapes on the grass and filling the atmosphere behind the cabin, flowing out from those shapes and down the hillside, belonging to the land and rock and trees and air. Though not entirely shifting to the changed culture, Phil could become one with the changed geography, understanding it deeply enough that he knew first, that the Last words before vanishing from the face of the earth would work on the Ludlow mountainside and second, that it could not have worked confined to a micro-urban space.
"Recalling Phil's boombox composition reminds me that we are told that the larger coastal cities offer everything one could desire—wealth, high style, diverse food, great art, fine music, many cultures—so there is no need to live elsewhere. Or if one does live elsewhere, it is to gather up the experience like a basket of purchases and bring it back. Having lived in both, I believe the evidence reveals otherwise, save for those like Phil (from Pittsburgh, Akron and New York) who are able to reach deep inside to touch their atavistic things.
Last words before vanishing from the face of the earth
was a transforming experience."
Come to Mass MoCA for the Bang on the Can Festival.