Nino Franco Winery Celebrates 100 Years
A Focus on Proseco
By:
Philip S. Kampe

-

May 18, 2019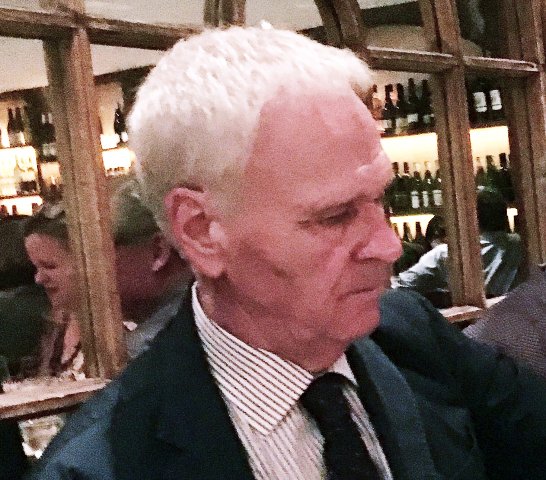 Prosecco may be 'the newest sparkling wine' to dominate the crowded bubbly market. Is Prosecco a new sparkling wine or has it been around and has been recently re-discovered?

That was the question posed to Primo Franco, the voice and ambassador for his family's Nino Franco Winery from Veneto. They are a major Prosecco producer thanks to Antonio Franco who founded the winery in Valdobbiadene (Italy) in 1919.

Antonio was a first generation winemaker who passed to son Nino, who, in time, passed to his son, Primo. He earned a diploma from the prestigious Conegliano Veneto, school of enology.

Primo is overly organized and philosophical about Nino Franco. He elaborated that his mission was to make the best Prosecco in the marketplace.

To obtain his goal, thirty years ago, Primo, the enologist, experimented with planting techniques. He concluded that he favored old clones.

Glera, at least 85%, is the main grape variety used to produce Prosecco. Up to 15% of Pinot Bianco, Bianchetta, Verdiso, Perera, Chardonnay, Pinot Nero and Pinot Grigio are allowed to be mixed with the Glera varietal. Glera was originally known as Prosecco, but, was changed to stop confusion regarding the town and DOC of Prosecco.

Glera is an indigenous varietal. The grape grows in large clusters and is very thin-skinned. It is a cool climate grape that grows best on hillsides. On a trip to the area, the steepness of the vineyards was astounding. Each hillside had its own microclimate. The end result is in the grapes. Consistent acid paired with low alcohol are the make-up from the hilly strips of land in the province of Treviso. The Primo Franco plantings lie somewhere in-between the major towns of Valdobbiadene and Conegliano. The region gained DOCG status in 2009 and represents the top tier of Prosecco production.

The Proseccos that I sampled from Nino Franco lived up to expectations. Primo has been called the architect of the worldwide Prosecco explosion and his wines are all 'All-Star' status. By dedicating his life to Prosecco, Primo has changed the world's taste buds.

There are four 'Nino Franco' Proseccos I recommend.

Primo Franco Valdobbiadene Prosecco Superiore DOCG 2017 ($37)
Classified as dry, I found this to be somewhat sweet, although it contains only 30-32 G/L sugar. The Charmat Method is used. The final product is elegant, full of green apple, tangerine, nutella qualities and walnut dust.

Vigneto Della Riva Di San Floriano Valdobbiadene Prosecco Superiore DOCG 2017 ($37)
This was a wonderful Brut that was persistent on the palate and quite intense. It certainly was a dignified Prosecco that could and should be drunk on its own, if one chooses. Superior by all standards.
Rustico NV ($24)
A fruity,lively Charmat Method Brut that works perfectly as an aperitif or as an after dinner sparkler. It's a perfect hors d'oeuvre wine made with 100% Glera grapes.

Faive Rose Brut 2017 ($29)
A wonderful twist that sets Nino Franco apart from other vineyards in the region is Primo's grape selection. Made from 80% Merlot and 20% Cabernet Franc, this bubble-filled Rose has all of the qualities that should make this bubbly the life of a party-think summer.

Visit their website at: www.ninofranco.it The website is in both Italian and English. It is a wonderful resource that acquaints you with Prosecco and the Franco family.