Variant 6 at National Sawdust
Celebrating the Release of New Suns
By:
Susan Hall

-

May 22, 2022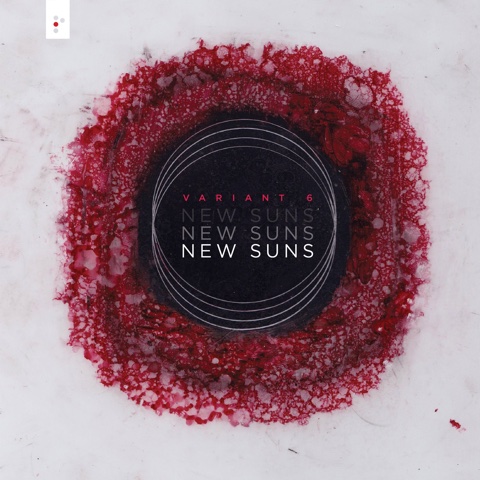 To celebrate the release of their first solo album, Variant 6, a noted a cappella ensemble, performed at National Sawdust on May 20th. This extraordinary group has been heard often embedded in larger groups-The Crossing, Room Full of Teeth, Ekmeles and Seraphic Fire among them. All the members of the group are part of The Crossing. Now we get to hear these virtuoso artists up close and singular.
Jessica Beebe & Rebecca Myers sing with particular clarity of tone, but can unexpectedly mix it up with talk, gutturals and tweets. Elisa Sutherland, the group's mezzo, is robust. Steven Bradshaw and James Reese are the tenors and Daniel Schwartz gives the floor to the singing with his bass baritone. Occasionally a member of the group signals rhythms. They are so practiced their tones fall together naturally.
National Sawdust offers the Constellation Sound system. Most acoustic systems can deliver performers to their audience, but they don't address all the paths to effective and engaging communication. Constellation is the only solution that delivers all communication types, making acoustics natural, more immersive, and more complete. Performers can hear their variations and adjust them. Before the ensemble began singing, they discussed possibilities with National Sawdust's acoustician and agreed to a bold use of the system. In turn, the audience is emerged. This is true surround sound.
Works performed had a rich variety. Compoers Benjamin C. S. Boyle's Supplice was spiritual. Gabriel Jackson offered Zero Point Reflection and later Spring.
Jeremy Gill offered tones that explored lively meditations on Pascal. The singers responded to his symmetrical pitch construction, moving in opposite directions and meeting in the middle.
Bruno Bettinelli and Joanne Metcalf also contributed. Metcalfe suggests medieval tones while feeling of the moment. Her work was inspired by a Denise Levertov poem, which inspired the new album's title: "Let in new suns that beat and echoing then like sounds."
The group radically re-imagines the concert experience. They regularly commission new works, collaborate with other ensembles and educate a new generation of singers.
Their new album is available from Open G Records, UPC: 195269 164461. Enjoy it!