Williamstown Theatre Festival Off Limits for Critics
No Coverage Allowed This Summer
By:
Charles Giuliano

-

May 24, 2023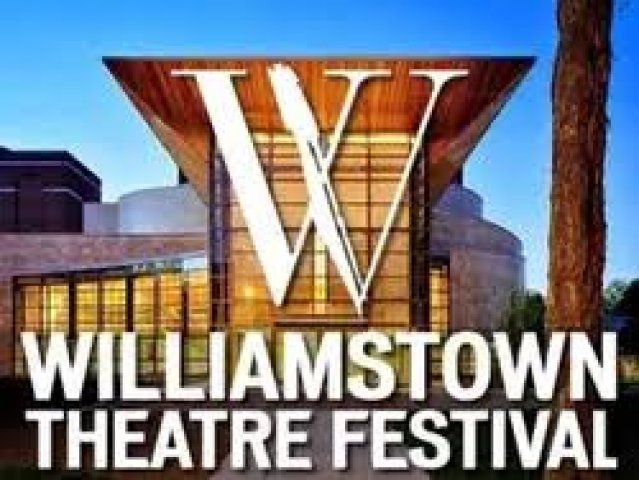 The once fabled Williamstown Theatre Festival, under interim artistic director Jenny Gersten, has cut back this season.
Way back.
In a curt e mail critics have been informed that they are not welcome this summer.
But, not to worry, there will be a return to normalcy next summer.
Radical changes are included in a note from Norman Zysman, whose name was given on the communication from DKC O&M, the museum's New York based PR firm.
Dear Friend,

As Williamstown Theatre Festival prepares for its 69th season, we wanted to reach out and let you know that our season will not be open to review.

As previously announced, the season will feature a series of cabarets, readings, and special events that are all in active development and therefore inappropriate for review.

Williamstown Theatre Festival looks forward to returning in 2024 to full productions.


A Q&A from WTF about 2023 season

How does this summer's programming honor WTF's history and shape the future?
Williamstown Theatre Festival's history of producing ground-breaking and thought-provoking work relied on a summer stock model. With so many changes in the wider world around us and within the performing arts field, however, we need to evolve how we lead the field for the Festival to thrive for another 70 years. With that in mind, we have made the intentional decision to create a season with a smaller footprint so that we can devote time and resources to developing a strategic plan that will help the organization move forward.
Though it looks different than years past, the 2023 Season still includes beloved elements and artists of the Festival that make a summer in Williamstown so special, including the return of the WTF Cabaret curated by Festival mainstay Christopher Fitzgerald, a special concert starring Tony Award winner Laura Benanti, and appearances by extraordinary artists such as comedian Hasan Minhaj, Hamish Linklater, Lily Rabe, and Louisa Jacobson. While the Festival staff and Board work toward creating a sustainable future, we are full of optimism and look forward to our return in 2024 with full productions on the campus of Williams College.

There have been a lot of reports of performing arts organizations facing challenges. Is WTF having similar experiences?
Williamstown Theatre Festival continues to recover from the impact of the COVID pandemic. The Festival has been supported by generous donors and by federal aid, which represented critical contributions to its survival during the first two years of the pandemic. The long-tail effects of the pandemic—shared by other theaters as well—are that labor and material costs are higher, staffing remains challenging, and audience demographics, demand, and attendance are shifting.
In addition, Williamstown Theatre Festival has some conditions specific to its operation that make it particularly challenging to be economically viable. Some of these factors include the large number of seasonal workers needed to build the Festival from scratch each summer, inadequate and costly summer housing for artists and staff, lack of a scene shop, a limited production calendar given Williams College's needs for their facilities, and an insufficient amount of Actors' Equity-approved rehearsal space.

How is WTF navigating these challenges and going about creating a sustainable future?
The Festival is in the midst of long-term strategic planning to reexamine aspects of how we operate in order to build the foundation for a thriving future. This process has been full of robust thinking and creativity. Our Board and staff are deeply engaged—many of our closest artistic collaborators and peers have made imaginative, invaluable contributions—and we have been guided by advisors such as national arts leader Harold Wolpert of My Purple Crayon Consulting.
Thoughtful, strategic planning takes time, and as we continue to shape our future priorities, we look forward to engaging the WTF community—artists, audiences, business partners, former and current seasonal staff, local government, and others—in the development of our plan through town hall-type conversations and other opportunities to provide input.

As the Festival plans for its future, what are some of the priorities or areas of focus?
Williamstown Theatre Festival is committed to bringing emerging and professional theater artists together in the Berkshires to create a thrilling summer festival of diverse, world premiere plays and musicals, bold new revivals, and a rich array of accompanything cultural events. We will continue to produce classic and new plays with distinction and verve, and to present artists with production opportunities and challenges seldom available elsewhere.
The Festival is renowned for populating the American theater industry with the next generation of theater-makers, and it's our responsibility to make sure our programs can provide access to anyone who is interested in participating, create fair labor practices that work within our limited production timeline, and be an industry leader for the future of summer theater training.
In keeping with our organizational values and commitments, we are heeding the call to actively address systemic racism and inequity within our institutions. We are focused on creating a more supportive, respectful workplace culture and working environment, as well as producing work within a framework that supports our artists and compensates them equitably for the amazing work they create. Some of the other major areas of engagement include experiential learning, access to theater facilities and housing, and reducing our environmental footprint.

Will the Apprentice Program come back?
The experiential learning opportunities of a summer at WTF—for early-career artists and administrators, as well as for more established artists—are a major draw and a very unique aspect of what we provide to the field. However, we can no longer offer training programs where theater-makers are unpaid or pay to learn and that perpetuate the inequity gap and limit access. Through our strategic planning process, we are revisiting the leadership role we can play in creating educational/experiential learning opportunities (from entry-level staff to fellowship, apprentice-style mentorship, and internship positions) for all.

How can I help in the meantime?
What a great question! While we hope to see you in our audience this summer, ticket sales cover less than ten percent of what it costs to produce the 2023 Season. As a nonprofit theater, Williamstown Theatre Festival relies on the generosity of donors to support artists and make the Festival possible each summer. Change is hard and incremental, and every donation right now is meaningful as we work toward a more sustainable future. In recognition of your contribution, you'll enjoy an array of benefits, including advance access to tickets, invitations to special behind-the-scenes events, and so much more. Please consider making a tax-deductible contribution to WTF today!