Brian Wilson Cancels Tanglewood
BSO Has Special Offer for Ticket Refunds
By:
BSO

-

Jun 06, 2019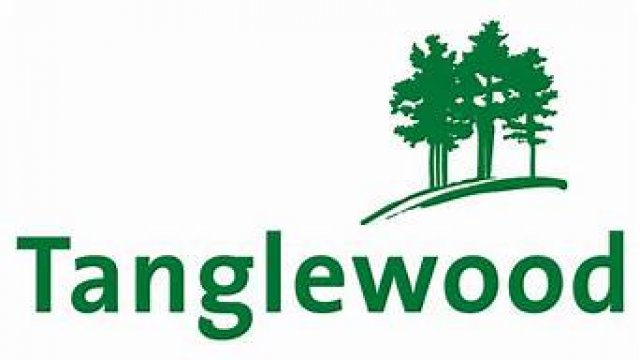 Brian Wilson has cancelled his Brian Wilson Presents Pet Sounds Tour which includes the Tanglewood performance on June 16. We apologize for the inconvenience and look forward to having Brian Wilson join us again at a later date. An official statement from Brian Wilson appears below.
All tickets are valid for refund; however, Tanglewood would like to offer ticket buyers the opportunity to exchange into any concert at Tanglewood this summer, with the exception of the James Taylor performances on July 3 and 4, which are sold out. Patrons who choose to exchange their Brian Wilson ticket(s) for another Tanglewood performance (see list below) will receive an additional bonus, an undated Tanglewood lawn ticket—a $24 value—for each ticket exchanged, valid for any Boston Symphony or Boston Pops concert throughout the season (not valid for Popular Artists Series concerts).
WAYS TO EXCHAGE OR RECEIVE IMMEDIATE REFUND
Please email us at brianwilson@bso.org or call 617-266-1200 or 888-266-1200 to exchange into another concert or to receive an immediate refund. You may also visit the Symphony Hall Box Office, or you may visit the Tanglewood Box Office beginning June 12 when it opens to the public. If we do not hear from you by June 21, 2019, you will automatically receive a refund credited to the card used to make the purchase.
Concerts for ticket buyers to possibly consider as an exchange:
Sat, June 15 5:45 PM Live from Here with Chris Thile, featuring Ben Folds, and I'm with Her
Fri, June 21, 8PM Richard Thompson
Sat, June 22, Post Modern Jukebox
Thur, June 27 Boston Pops Celebrates Queen with Marc Martel, the voice of Freddie Mercury from the blockbuster film, Bohemian Rhapsody
Fri, June 28, 7PM Earth, Wind & Fire
Sun, June 30, 2:30PM Rodrigo y Gabriela
Sun, July 7 2:30PM Boston Pops, John Williams and David Newman, conductors, Anne Sophie Mutter, violin: Across the Stars, Music of John Williams
August 5 7PM, Train and Goo Goo Dolls
Fri, August 16, 8pm Boston Pops Orchestra, Star Wars: A New Hope, film with live orchestra
Thur, August 22, 7PM Squeeze
For a full seasons schedule Click HERE
An official statement from Brian Wilson:
Dear friends,

It is with great regret that I need to postpone my upcoming June tour.
It is no secret that I have been living with mental illness for many decades. There were times when it was unbearable but with doctors and medications I have been able to live a wonderful, healthy and productive life with support from my family, friends and fans who have helped me through this journey.
As you may know in the last year or so I've had 3 surgeries on my back. The surgeries were successful and I'm physically stronger than I've been in a long time.
However, after my last surgery I started feeling strange and it's been pretty scary for a while. I was not feeling like myself. Mentally insecure is how I'd describe it. We're not sure what is causing it but I do know that it's not good for me to be on the road right now so I'm heading back to Los Angeles.
I had every intention to do these shows and was excited to get back to performing. I've been in the studio recording and rehearsing with my band and have been feeling better. But then it crept back and I've been struggling with stuff in my head and saying things I don't mean and I don't know why. It's something I've never dealt with before and we can't quite figure it out just yet.
I'm going to rest, recover and work with my doctors on this.
I'm looking forward to my recovery and seeing everyone later in the year.
The music and my fans keep me going and I know this will be something I can AGAIN overcome.

Love & Mercy,
Brian Wilson