Jacob's Pillow Dance Award
Dormeshia Is This Year's Winner
By:
Pillow

-

Jun 08, 2021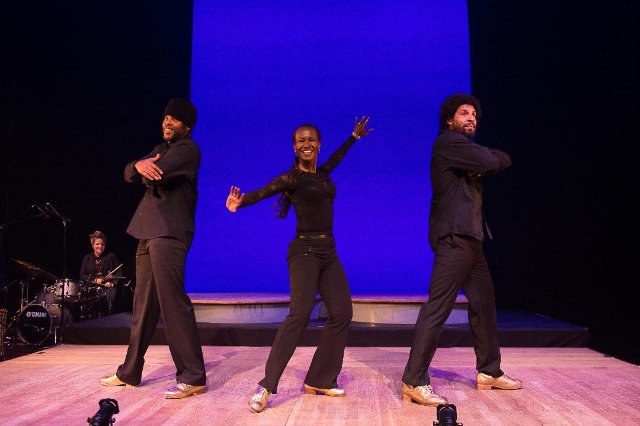 The Jacob's Pillow Dance Award was created in 2007 by an anonymous donor whose commitment to an ongoing annual gift to Jacob's Pillow of $50,000 is generous and far-reaching. The Award, presented each year to an artist of exceptional vision and achievement, carries a cash prize of $25,000 which the artist can use in any way they wish.
Past honorees include Annabelle Lopez Ochoa, Faye Driscoll, Liz Lerman, Camille A. Brown, Kyle Abraham, and Michelle Dorrance. The remaining $25,000 supports the Pillow's commitment to the research and development of new work in the recently launched Pillow Lab.
Year-round residencies at the Pillow Lab offer free housing, unlimited use of studio space, and access to the Pillow's rare and extensive Archives and resources, in the beautiful retreat-like atmosphere in Western Massachusetts. In commemoration, the honoree also receives a custom-designed glass award sculpture by Berkshire-based artist Tom Patti, whose work is in the collections of the Metropolitan Museum and other major arts institutions around the world.
JACOB'S PILLOW CONNECTIONS
Dormeshia was just 17 during her first appearance at Jacob's Pillow, in 1993, as an apprentice-turned-member of the Los Angeles-based Jazz Tap Ensemble. Dormeshia has performed at the Pillow with Dorrance Dance several times, most notably in The Blues Project in 2013 and 2015.
In 2016, she created And Still You Must Swing with fellow tap soloists Jason Samuels Smith and Derick K. Grant, and featured 2016 Jacob's Pillow Dance Award winner Camille A. Brown, in a piece exploring the connections between rhythm tap, swing and other dance forms. And Still You Must Swing was recognized by the New York Times' Best of Dance 2016.
Since 2017, Dormeshia has been a Co-Director of The School at Jacob's Pillow's Tap Dance Program, where she plays a key role in the mentoring of the next generation of tap dance artists.