Summer Theatre in Connecticut
Adapting to Change
By:
Karen Isaacs

-

Jun 13, 2021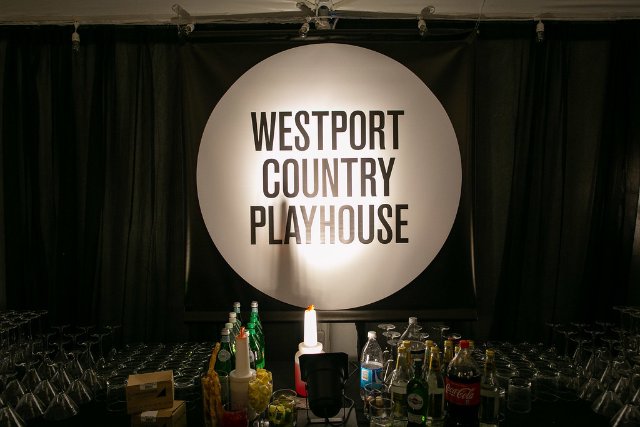 Cole Porter wrote the lyrics, "Another Openin', Another Show" for Kiss Me Kate, but it could be the theme song this spring-summer for Connecticut theaters. Slowly it seems there is a light at the end of the tunnel.
How theater is presented this summer continues to expand. TheaterWorks in Hartford, West Hartford's Playhouse on Park and Ridgefield's Thrown Stone Theater are exploring what are called "site-specific" productions – where the production's content has a relationship to the site where it is performed.
For others, including Madison Lyric Stage and Goodspeed on the River concerts will be held under tents outdoors.
Indoor theater/performances returns to Ivoryton, Branford's Legacy Theater and MTC in Norwalk.
And Westport Country Playhouse will stream both new productions and past productions.
All of these plans may change; often streaming will be available even for in-person performances.
A Complex Calculus
The calculus of determining which path to follow is complex. Consideration must be given for the finances as well as both audience and cast/crew comfort levels. Plus, everything is open to change.
The theaters have faced several major problems: how do audiences feel about returning to the indoor performances? What do audiences want in terms of Covid precautions? Should plans for virtual or outdoor productions this summer be changed? What are the new guidelines from Equity and the other theatrical unions? Is it economically feasible if capacity indoors is limited?
One thing all theater spokespeople agreed on, was that audiences seem anxious to return.
Goodspeed Musicals is one of several theaters that have surveyed audience members. Donna Lynn Hilton, artistic director, said a recent survey showed that overall people were clearly anxious to return and were waiting for the theater to reopen. Some mentioned they missed the habit of theater going.
Michael Baker, managing director at Westport Country Playhouse, said that most indicate a reluctance to return to indoor performances unless case counts are sufficiently low. After working with consulting epidemiologists, for Westport that means that only 25 percent capacity if the rate is 20 cases per 100,000 and declining; 50 percent capacity for 10 cases per 100,000 and declining, and 100 percent capacity if it is 5 cases per 100,000 and declining. In mid-May the rate in Fairfield County was 8 cases per 100,000 and declining.
Artistic Director Dan Levine of ACT-CT points to the recent benefit concert production of Into the Woods with the Ridgefield Symphony. Not only did they sell out, but there was a 200 person waiting list for tickets.
While audiences want theater to return, comfort levels and expectations of safety precautions vary tremendously. Hilton mentioned that Goodspeed's survey showed respondents "all over the map in terms of safety guidelines." So Goodspeed as well as many other theaters are looking to the CDC (Center for Disease Control) and state guidelines for help.
Thrown Stone Theater in Ridgefield is one of several theaters that have planned outdoor productions this summer. Jonathan Winn, founder and co-artistic director said subscribers have been enthusiastic about their plans for site-specific productions, but they have been keeping them informed and even have a published a "Get Ready" page on their website.
Patrons at MTC in Norwalk, one of the very few Connecticut theaters that did have limited in-person audiences this past year, says that subscribers have been understanding and trusting. Perhaps due to the vaccine rollout, the last show of the season, Tru, garnered the largest in-person audience of the year.
Health & Safety Protocols
MTC and other theaters are grappling with the logistics of audiences whether productions are inside or outdoors. For the most part, intermissions are being eliminated and concession (wine, soft drinks, water, snacks) are also eliminated.
In addition, patrons are often given specific time windows to arrive and to be seated to limit overcrowding before shows begin. At MTC this past year, ticket holders were scheduled to arrive based on their seat location; ushers guided them individually to their seats and when the show ended, ushers guided patrons out of the theater with those closest to the exit leaving first. For the summer concert series, MTC will follow the same procedures including temperature checks. But there will be a new outdoor bar, open one hour before curtain.
Goodspeed and others with outdoor venues are also often staggering admission times, and eliminating intermission and concessions. Seating at the Goodspeed concerts will be spaced out.
Madison Lyric Stage started initial planning a year ago, right after the shutdown. Marc Deaton, artistic director, realized that the usual venue, the Grave House had small rooms as a historic house, and would not be practical. He moved its 2020 fundraiser to a tent on the grounds and decided then and there that the 2021 season would be outdoors. Each year the Stage presents three shows: a musical, a drama and an opera. Deaton has concerns about the play, Boys in the Band, because of the interactions required among cast members. But, he said, all cast and staff members are vaccinated.
Even with the tent, audiences will probably be limited to 55; if the six-foot social distancing is used it would be just 40. Audiences will be required to wear masks.
Venturing Back Inside
Ivoryton is reopening its historic theater on Thursday, July 8. Once again, the audience will be masked and social distanced for at least the first show. Jacqui Hubbard, executive director, said she feels "that once they (the audience) are used to coming back for theater we can start to move closer together." Ivoryton has movable seats which makes adjustments easier.
MTC or Music Theater of Connecticut in Norwalk will continue performances inside this summer for a cabaret series of concerts. These begin Saturday, June 19. During 2020-21, audience members were limited to 25 per performance. It is expanding this summer to 50 per performance. Social distancing will be a minimum of three feet from each pair of seats; tickets are sold in pairs. Audience members are masked and while performers aren't they will six feet or more from the nearest audience member.
Westport Country Playhouse is one of those theaters that has changed some of its plans; while its season of plays will remain virtual, the theater will be presenting indoor concerts.
Goodspeed is planning a September production and MTC is planning a complete season. Other theaters including Playhouse on Park hope to be indoors by late September.
Branford's new Legacy Theater is also presenting productions inside the theater. Right now a musical, Just Desserts: A Musical Bake-Off is running through Sunday, June 27. It is also presenting the new musical Joan Joyce, about the iconic Stratford soft-ball star through Saturday, June 26. These two shows are followed by Oedipus Rex from Tuesday, July 27 to Aug. 27 and concluding the season with The Last Five Years, from Sept. 1 to 26. In addition, a full schedule of Broadway concerts is being offered.
Online and Streaming Remain Popular
Most of its season, with the exception of concerts, will be online or streaming only at Westport Country Playhouse. The theater has planned to stream two past productions including its acclaimed Man of La Mancha as well as two new productions and several Script in Hand evenings, which are readings of works, both well-known and new.
Other theaters are combining outdoor (or indoor) performances with streaming. Thrown Stone Theater in Ridgefield will offer its production of The Suburbs streaming, as will TheaterWorks with its Connecticut River production of Walden.
Ivoryton will offer a virtual option for the opening show, Murder for Two. Hubbard said the theater will see how it is received before planning additional recordings.
Moonlighters and a new musical Lizard Boys will stream from TheaterWorks. (Plus there is a live show as well. Moonlighters is billed as futuristic workplace story runs through Friday, June 25, Lizard Boys runs Aug. 6 to 28; its described as "equal parts comic book love and a coming-of-age love story."
Experimentation Continues
Three Connecticut theaters are experimenting with unusual venues for their productions.
Thrown Stone Theater's The Suburbs, is three world premier short plays each presented in a different location: Keeler Tavern Museum and History Center, Aldrich Contemporary Art Museum and West Lane Inn. Audiences will walk from one to the other (about a mile). It will runs Aug. 27 to Sept. 12. For tickets and information, visit thrownstone.org.
Playhouse on Park is moving to Hartford's Bushnell Park for Kill Move Paradise from Sunday, June 20 to Friday, June 25 and online from Wednesday, July 7 to Sunday, Aug. 1. The play is about four black men who find themselves "stuck in a cosmic waiting room in the afterlife."
TheaterWorks is collaborating with Riverfront Recapture to present Walden, a live immersive theatrical production ­at Riverfront Recapture's soon to be developed park located north of downtown Hartford, just south of the Windsor border. It runs Saturday, July 24 to Sunday, Aug. 22. The play is about a NASA botanist who after returning from a year-long Moon mission finds herself with her estranged twin sister and the twin's climate activist boyfriend. It will be streamed Aug. 15 to 29.
Music and More
Goodspeed is one of the theaters that has turned to concerts in order to keep audiences engaged. Last summer/fall outdoor concert series was a success, according to Hilton. The concerts were nearly sold out, but best of all for any theater, was that a large portion of the audience was new to Goodspeed. "One of the reasons for the eclectic line-up of programming this summer," Hilton said, "is to offer a little something for everyone and to attract more people unfamiliar with Goodspeed."
While MTC has recently offered summer concerts, Westport Country Playhouse is starting it this year with concerts inside the theater. The series begins on Saturday June 26 with Tony-award winner Tonya Pinkins with Brad Simmons, followed by Larry Owens' Sonheimia on Saturday, July 17,and ending with An Evening with Ali Stoker, the Tony- winner on Saturday, July 24.
Many theaters offer camps and classes during the summer for children teens. ACT-CT in Ridgefield is focusing on educational programs. A camp for younger people will be outdoors or under a tent while older students in the conservatory program will be inside. Safety protocols will be followed and all staff are fully vaccinated.
Elm City Shakespeare may have cancelled its annual production in Edgerton Park, it will offer two outdoor camps. There is a two-week program for ages 7-12 and a 5-week program for teens. These will be available in Westville & East Rock starting Monday, July 5, with scholarships available. More information is available at ElmShakespeare.org. From Aug. 13-15, it will host the first-ever Youth Shakespeare Festival in Edgerton Park. The company will mount (and remount) as many as five productions from its wide range of education programs over the past year, uniting students from across the region – with the possibility of a few surprise guests.
Farther Away
The Berkshires is a popular destination for vacationers and theater lovers with a multitude of performing venues, antique shops and recreational activities. This year, the cultural venues from the Boston Symphony at Tanglewood and Jacob's Pillow dance venue have restarted programming in various forms.
The four major theaters – Willamstown Theatre Festival, Berkshire Theater Company, Shakespeare & Company and Barrington Stage Company – are, like theaters in Connecticut, offering indoor and outdoor performances. Williamstown is presenting all its productions outdoors at various venues around the scenic town. Berkshire Theater Company is using a tent; Shakespeare & Co is outdoors; and Barrington Stage has productions inside and also under a tent. Shakespeare & Co. has done outdoor productions on its beautiful property for years.
Looking Ahead and Equity
Theaters often deal with multiple unions, but the most important one is Actor's Equity. During the pandemic, Equity has told members only to audition/work on productions that have received Equity approval of their safety precautions. It has caused controversy with the fast changing ups and downs of the pandemic, the differences in geographic areas and the desire for members to work. But as Hilton and others said, Equity has a major responsibility to protect its members and their working conditions. Guidelines also vary by the type of contract Equity has with the theater. (Some theaters have contracts where the vast majority of the cast are members, and other contracts allow theaters to use one or two Equity performers.)
Right now, what these guidelines will be in September is open to conjecture.
Goodspeed still plans to open South Pacific in September, but it is in a "holding pattern," Hilton says. Contracts can't be issued until Equity approves the safety plan, which won't happen until no sooner than 30 days prior to the start of rehearsals in mid- to late July.
Other theaters will be announcing plans for the fall and beyond in the next months.
Most theaters agree that many of these changes, such as making productions available virtually, will continue into the future. As Managing Director Michael Barker of Westport Country Playhouse said, "We plan to continue to film and stream any live theater we might add this fall and going forward into the future—it's an enormous enabler of access, and definitely something we want to keep even after the pandemic is in the rear view." It is unclear to some if the various licensing companies will continue to allow it or if it will be cost effective.


Details of the Performances & Concerts
Goodspeed Musicals (Goodspeed.org): In tent. Goodspeed by the River Concert Series; Thursday, June 10 to Sunday, Aug. 1. Check website for specific performers and dates.
Ivoryton Playhouse (IvorytonPlayhouse.org). Indoors: Murder for Two (Thursday, July 8 to Sunday, Aug. 1).
Legacy Theatre (LegacyTheatreCT.org). Indoors: Just Desserts (to Sunday, June 27), Joan Joyce (to Saturday, June 26), Oedipus Rex (July 27 – Aug. 27), Last Five Years (Sept. 1 – 26). Broadway Series Concerts – visit website.
Madison Lyric Stage (MadisonLyricStage.org). In tent: The Sun Sets Low: An Evening of Stephen Sondheim (Friday, June 11 to Sunday, June 13), Boys in the Band (July 22 – Aug. 1), Suor Angelica and Erwartung (Sept. 9 -19).
MTC (MusicTheatreofCT.com). Indoor Cabaret Nights: Frank Mastrone – Back to Broadway (Saturday, June 19), David Maiocco – An Evening of Liberace (Saturday, July 10), Raissa Katona Bennett – Can't Help Singing the Music of Jerome Kern (July 31), Jeff Harnar –It's Delovely: Jeff Harner Sings Cole Porter (Aug. 7)
Playhouse on Park (PlayhouseonPark.org). Kill Move Paradise (Sunday, June20 to Friday, June25 in Bushnell Park) and streaming (Wednesday, July 7 to Sunday, Aug. 1)
TheaterWorks (TWHartford.org). Walden (July 24 to Aug. 22) at park north of downtown Hartford. Streaming (Aug. 15 to 28).
Thrown Stone Theater (ThrownStone.org) Suburbs (Aug. 27 – Sept. 12).
Westport Contry Playhouse (WestportPlayhouse.org): Streaming Tiny House (Tuesday, June 29 – Sunday, July 18), Script in Hand – The Savannah Disputation – (live stream Monday, June 14, available Tuesday, June 15 to Sunday, June 20). Indoors: Concert series: An Evening with Brad Simmons and Tonya Pinkins, on Saturday June 26; An Evening with Larry Owens,on Saturday, July 17,; and An Evening with Ali Stroker, on Saturday July 24.
Berkshire
Barrington Stage Company-(BarringtonStageCo.Org). Indoors – Chester Bailey (June 13 – July 3), Eleanor (July 16 – Aug. 1), Sister Sorry (Aug. 12-29) and A Crossing (Sept. 23 – Oct. 7). Tent: Who Can Ask for Anything More? The Songs of George Gershwin (June 10 – July 2), Boca (July 30 – Aug. 22).
Berkshire Theatre Group – (BerkshireTheatreGroup.org). Tent: Importance of Being Earnest (June 18-July 10), Nina Simone: Four Women (Aug. 13 – Sept. 5).
Shakespeare & Co (Shakespeare.org). Outdoors: King Lear (July 2 – Aug. 28), Art (July 30 – Aug. 22).
Williamstown Theatre Festival (WTFesitval.org). Outdoors. Outside on Main: Nine Solo Plays by Black Playwrights (July 6 to 25), Row (July 13 – Aug. 8), Alien/Nation (July 20 – Aug. 8).
This content is courtesy of Shore Publications and zip06.com