Mount's Summer Lecture Series
Women on Women
By:
Mount

-

Jun 22, 2021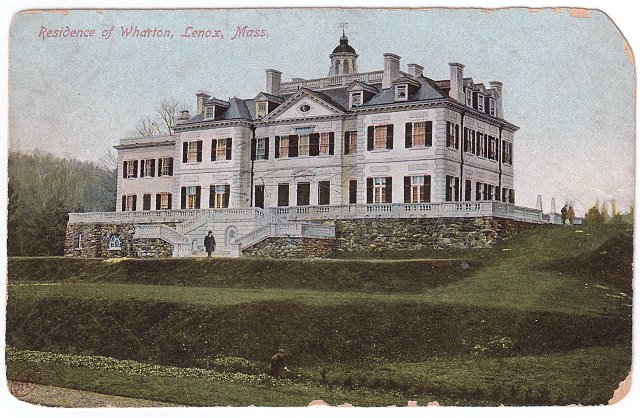 The Mount, Edith Wharton's Home announces its line-up for the 2021-2021 Summer Lecture Series. Now in its 28th year, the Summer Lecture series bring leading biographer and historians to the Berkshires. This year's series will New York Times bestselling author Janice P. Nimura, Pulitzer-prize winner author Debby Applegate, and Biographer Sydney Ladensohn Stern. Lectures will be held under an open-air tent on Mondays at 4:00 PM and Tuesdays at 11:00 AM in July and August. To view the full line-up and purchase tickets, visit EdithWharton.org.
"We have an exciting line-up for this year's lecture series," said Patricia Pin, The Mount's Public Program Director. "All the presenters are women who explore the lives of other women, in most cases, some known and others newly discovered. The subjects this year are fitting, considering the first lecture series twenty-eight years ago focused on the accomplishments of Edith Wharton."
For more information and images, please contact Rebecka McDougall at rmcdougall@edithwharton.org, 413-551-5115.
The Summer Lecture Series
Mondays, July & August at 4:00 PM
Tuesdays, July & August at 11:00 AM
Members $25, General $30
Our popular Summer Lecture Series is back! Join us, under an open-air tent, for lectures from today's leading biographers and historians.
Monday, July 12 & Tuesday, July 13: Kathryn M. Lachman, translator of Charlotte Delbo: A Life Reclaimed by Ghislaine Dunant
Professor Kathryn Lachman will share her experience translating Dunant's award-winning biography of Auschwitz survivor and major French literary figure Charlotte Delbo.
Monday, July 19 & Tuesday, July 20: Heather Clark, author of Red Comet: The Short Life and Blazing Art of Sylvia Plath
Biographer Heather Clark discusses her highly anticipated new biography of Sylvia Plath. Red Comet focuses on Plath's remarkable literary and intellectual achievements, while restoring the woman behind the long-held myths about her life and art.
Monday, July 26 & Tuesday, July 27: Janice P. Nimura, The Doctors Blackwell: How Two Pioneering Sisters Brought Medicine to Women and Women to Medicine
Janice P. Nimura returns to The Mount to discuss her latest biography, a riveting dual biography of America's first female physicians.
Monday, August 2 & Tuesday, August 3: Maggie Doherty, author of The Equivalents: A Story of Art, Female Friendship, and Liberation in the 1960s
Maggie Doherty will discuss five brilliant, passionate women who converged at the newly founded Radcliffe Institute for Independent Study and became friends as well as artistic collaborators, and who went on to shape the course of feminism.
Monday, August 9 & Tuesday, August 10: Sydney Ladensohn Stern, The Brothers Mankiewicz: Hope, Heartbreak, and Hollywood Classics
Biographer Sydney Ladensohn Stern shares how she drew on interviews, letters, diaries, and other documents still in private hands to provide a uniquely intimate behind-the-scenes chronicle of the lives, loves, work, and relationship between these complex men.
Monday, August 16 & Tuesday, August 17: Debby Applegate, Madam: The Life of Polly Adler, Icon of the Jazz Age
Pulitzer-prize winner author Debby Applegate will introduce us all to Polly Adler, a notorious madam who played hostess to every gangster, politician, writer, sports star and Cafe Society swell worth knowing, and who as much as any single figure, helped make the twenties roar.
Monday, August 23 & Tuesday, August 24: Lisa Napoli, Susan, Linda, Nina, and Cokie: The Extraordinary Story of the Founding Mothers of NPR
Journalist Lisa Napoli will share the captivating stories of these four women, their deep and enduring friendships, and the trail they blazed to becoming icons.
Monday, August 30 & Tuesday, August 31: Julia Sweig, author of Lady Bird Johnson: Hiding in Plain Sight
Biographer Julia Sweig will discuss her bestselling book, which is a commanding portrait of Lady Bird Johnson, and a reevaluation of the profound yet underappreciated impact the First Lady's political instincts had on LBJ's presidency.