Chesterwood to Open Soon
Berkshire Home of Daniel Chester French
By:
Charles Giuliano

-

Jun 25, 2020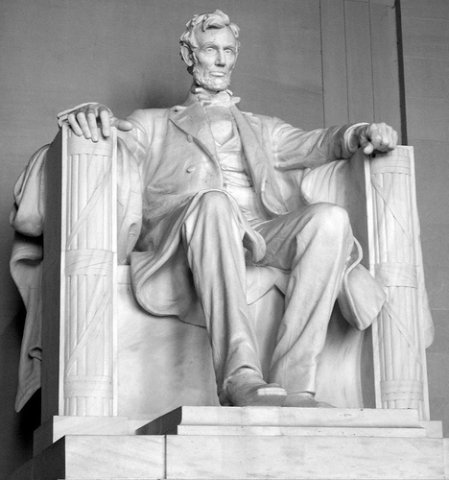 Chesterwood announces the opening of its 51st season beginning July 2, through online, pre-paid, timed parking passes, Thursday through Sunday from 10 a.m. to 4 p.m. Two-hour passes can be reserved at www.chesterwood.org for 10 a.m., 12 p.m. or 2 p.m. The entry fee is $20 per car and visitors can download maps and self-guided tours of the formal gardens, landscape, hiking trails and woodland walk, which currently features the contemporary sculpture of Rick and Laura Brown. All current Friends of Chesterwood can reserve their free parking passes through the online booking system as well.
Picnics on the grounds are encouraged with a carry in, carry out policy. Chesterwood will follow all the safety and health guidelines as mandated by the Commonwealth of Massachusetts and all visitors are required to maintain social distancing outside their family group and to wear masks when appropriate. At this time the historic studio, residence and barn gallery will not be open for touring. Visitors arriving without a pre-paid pass may book one online when they arrive, pending availability for each time slot. When reserving a parking pass online, the booking confirmation will contain a property map, a guide to the landscape and a map of the outdoor sculpture show, all of which can be downloaded to print or to view on a phone. There is also a scavenger hunt available on site for families.
Chesterwood, a site of the National Trust for Historic Preservation since 1969, was the former summer home, studio and gardens of Daniel Chester French (1850-1931), one of America's foremost 20th century public sculptors. Although French is best known for his statues of the Minute Man in Concord, Massachusetts and the seated figure of Abraham Lincoln for the Lincoln Memorial in Washington, D.C., he also had a passion and talent for garden and landscape design. While living at Chesterwood from May through October for over 30 years, French invited family and friends to spend time in his gardens and forest for inspiration and relaxation. He situated his home and studio to face the magnificent view of the north side of Monument Mountain, framing different aspects of the view from the studio piazza, the garden pergola and the porches of the main house. French also spent hours designing and working on his formal studio garden, with its lauded peony and hydrangea-tree allée, and created woodland trails that culminated in a cleared ledge with a view looking northeast to the October Mountain range.
This season Chesterwood also celebrates the restoration of the original stucco pillars and decorative wrought iron Studio Garden Arch, which was underwritten by the town of Stockbridge per recommendation from the Stockbridge Community Preservation Committee and the Stockbridge Historical Commission as well as a grant from the National Trust for Historic Preservation. The arch is a key architectural element in French's landscape design, acting as both an end point to the hydrangea allée and an entry point to a clearing in the forest called the "Woodland Circle," marked by a classical marble exedra upon which to rest.
Chesterwood is pleased to announce that the annual contemporary sculpture show from the 2019 season remains on view through October. "One Impulse from a Vernal Wood" consists of several large-scale sculptural installations along the woodland paths in the forest at Chesterwood. The site-specific work was inspired by scientific inquiries into the life of trees and how they are connected below the surface through their extensive root systems. Conceived and created at Chesterwood by artists Rick and Laura Brown, each sculpture is made from storm damaged or fallen trees, revered and reimagined as expressions of their wonderment. "One Impulse from a Vernal Wood" is sponsored, in part, by the Artist's Resource Trust (A.R.T.) Fund of the Berkshire Taconic Community Foundation; the Lillian Heller Sculpture Endowment; and the Upper Housatonic Valley National Heritage Area.
Chesterwood is also pleased to announce a partnership with Berkshire Pulse, a center for dance and the creative arts, located in Housatonic, Mass. Unable to safely gather their students at their indoor studios, outdoor dance classes are scheduled on the lawns at Chesterwood. Please check www.berkshirepulse.org for complete schedules and registration.
Chesterwood is notably one of the earliest venues in the United States to showcase large-scale works in an outdoor setting. Since 1978, over 600 emerging and established artists' works have been exhibited at Chesterwood. Situated on 122 acres in the idyllic hamlet of Glendale near Stockbridge, Mass., the property and its buildings were donated to the National Trust for Historic Preservation by French's only child Margaret French Cresson (1889-1973). Chesterwood is recognized as both a National Historic Landmark and a Massachusetts Historic Landmark. For more information and resources about the life and art of Daniel Chester French as well as photos, essays and videos about the contemporary outdoor sculpture show, please visit Chesterwood.org.