Watch 'Hamilton' from Home
Musical Streams on Disney Plus
By:
Aaron Krause

-

Jun 29, 2020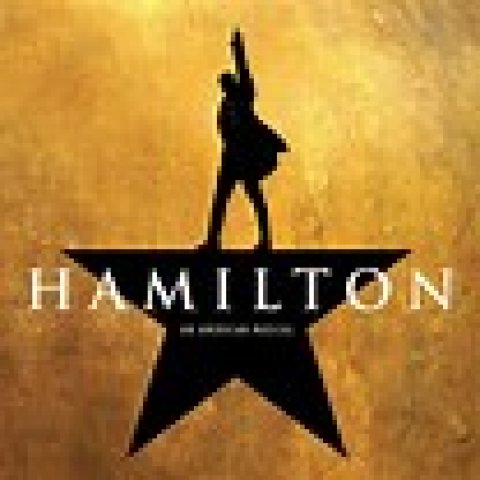 Cinderella's Fairy Godmother has arrived for many theater lovers.
Surely, snagging a seat for a live performance of Hamilton has often seemed impossible. Indeed, exorbitant ticket prices and sold out performances nationwide have left many craving a ticket.
But soon, witnessing the original Broadway cast perform the mega musical phenomenon will become reality. In fact, it will happen on Friday, July 3. That is when the show will debut on Disney Plus. It's just in time to get in the Fourth of July spirit.
Miranda has announced that, except for two small words, "every note and scene" will remain in the filmed version of the original production.
To be clear, this is not a film adaptation of the musical. Rather, a film crew captured a live performance of the original Broadway production. This is what you will be able to watch from the comfort of your couch.
True, Disney Plus has ended its free trial program. Still, the cost to watch the musical is well below the $149 and higher prices that patrons have encountered. Indeed, a month-to-month Disney Plus subscription costs $6.99. You can also buy an annual Disney Plus subscription for $69.99 a year. If you wish to prepay for a year of Disney Plus, your monthly fee will decrease to $5.83. Yet another plan will cost you $12.99 per month. In exchange, you'll receive a Disney Plus, Hulu, and ESPN Plus package. Normally, you'd have to pay about $18 for these services. However, ordering them as a package saves you $5 per month. To subscribe, log onto www.disneyplus.com and sign up with your email and credit card information.
With pricing details and options out of the way, it's time to focus on the actual musical. For the uninitiated, Miranda, through musical genres such as hip-hop, R&B, pop and soul, tells the story of Alexander Hamilton's life, in all its complexity, as well as the founding of America. In addition to the titular character, the nation's first secretary of the Treasury, historical figures such as Thomas Jefferson, James Madison, and George Washington populate the musical.
The music styles neatly fit these characters' personalities. After all, just like their newly-formed country, they are "young, scrappy and hungry."
Hamilton recasts America's white founding fathers as minorities. One might view this as a metaphor for what people of color and immigrants are capable of accomplishing. Further, casting the historical characters as minorities might convey the belief that all people should have an equal opportunity to help change the course of this country and forge a better life for themselves. Certainly, Disney Plus' release is awfully timely. After all, protests against systemic racism are happening and calls for reform are reverberating across the country in the wake of African American George Floyd's murder by a white policeman.
The musical shows how, with some luck and mettle, Hamilton worked his way up to become George Washington's "Right Hand Man" during early America's fight for independence.
Of course, Hamilton encountered obstacles on the way up. And Miranda dramatizes them in ways that rivet eyes and ears to the stage. Certainly, the rapping, the performers' near-constant movement, and the Les-Miserables-like solidarity and passion should keep audiences rapt. So should the sense of urgency with which Miranda and the cast invest the action.
Since its initial run, Hamilton has won 11 Tony Awards, a Grammy award and captured the 2016 Pulitzer Prize for Drama. The musical has also captured the heart and attention of countless people, while turning Alexander Hamilton, an often-overlooked founder of our country, into a cultural phenomenon.
Due to the show's immense popularity, tickets have cost as high as several hundred dollars during a good portion of the show's Broadway run. While the show remains on Broadway, and several touring productions are running, the productions are on hiatus, along with the rest of the theatrical world, due to the pandemic. Even so, you can watch the original Broadway cast from the comfort of your home -- and at a much-reduced price from what you'd have to pay on Broadway and elsewhere.
You'd be wise not to throw away your shot at this opportunity.
To whet your appetite, a trailer of the production is available at https://broadwaydirect.com/watch-now-hamilton-official-trailer-on-disney-july-3/?utm_medium=email&utm_source=marketingcloud&utm_campaign=BD382&mcid=dk1aOFpyaVFZUUkxYVkrYnhnT2lFTlBBeEFhUFhRSDI.