The Great Buster at Mostly Mozart
What Buster Keaton and Mozart Have in Common
By:
Susan Hall

-

Jul 17, 2019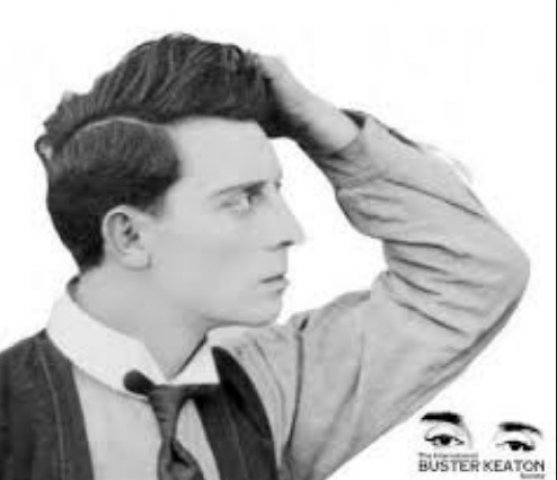 The Great Buster
A film by Peter Bogandovich
Walter Reade Theater
Lincoln Center
Mostly Mozart Festival
New York, New York
July 16, 2019
Mostly Mozart programmers ask the most obvious question at the start. Why a film about Buster Keaton in this festival related to Mozart?
Seeing the film, an easy comparison can be made with Papagano, the physical actor/singer in The Magic Flute, which will play in a charming version at Lincoln Center. It is the quality of the work that is truly similar.
This becomes evident as the Peter Bogandovich film rolls out. We are invited to buckle up our seatbelts and watch. Keaton never wore a seatbelt. At a very early age his father often kicked him out into the audience. Leopold may have done the same with his son, placing him on stage to perform as Leopold could not. Keaton learned to fall.
The perfection of Keaton's craft in physical comedy has endured and will endure through the ages. Keaton had an exquisite sense of timing. His bit developed to put his drunk wife to bed by rolling her onto a chair, propping her up and dumping her is etched forever in the eye and heart. As he is chased by a horde of women who want to marry him, he escapes with an avalanche of rocks tumbling down a steep hill and driving the women off.
Like Don Giovanni, the topic of Keaton's The General is serious. Keaton chose to play a Southern soldier in The General, because the South lost and the figure would be more sympathetic. The Don's list of conquests is funny, in contrast with the wreck he makes of women's lives. If Mozart's wrecks are musical and emotional, Keaton's are visual and take our eyes out of their sockets.
Keaton had a much longer life, being honored at the Venice Film Festival near the end, after America had forgotten him in what Gore Vidal called our typical 'amnesia.'
The Walter Reade Theater was packed for the screening. Film sells. Mozart does too. However, popcorn probably won't be offered at the David Koch theater where The Magic Flute is up next. Too bad. These Mostly Mozart events are very much in the Keaton spirit. Mark Morris gave us dazzling and moving physical feats which rival in dance what Keaton performs in film. Morris' slow repeated tangos delight. His octopus and crab duet enchants.
That is the point of Keaton in the Mostly Mozart Festival. He is a reminder that, like Mozart, art can be at once hilarious, charming and moving.