MFA Opens Two Renovated Galleries
Italian Renaissance and a French Salon
By:
MFA

-

Jul 19, 2022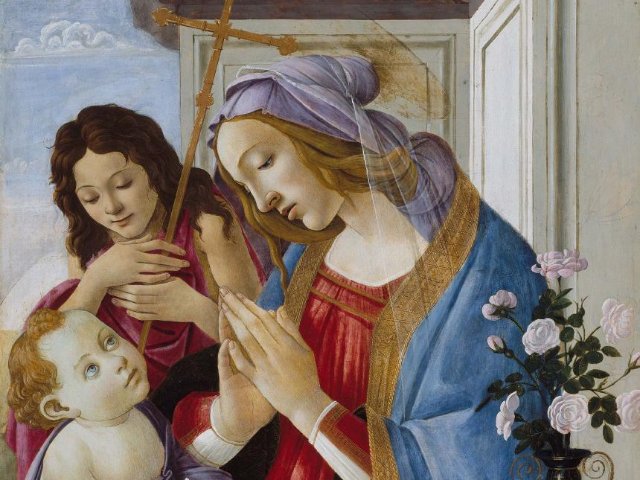 In August, the Museum of Fine Arts, Boston (MFA), is unveiling two newly renovated galleries for Italian Renaissance art as well as a newly renovated French Salon, an opulent setting for nearly 100 highlights from the MFA's Elizabeth Parke Firestone and Harvey S. Firestone, Jr. Collection of French silver.
The two light-filled spaces for Art of Italian Renaissance bring together approximately 90 paintings, sculptures, ceramics, furniture and objects made for use in the home, including several recent acquisitions. The first gallery considers a variety of themes through object groupings: the meanings of antiquity for Renaissance artists, viewers and patrons; technical innovations and materials; the role of storytelling and the variety of narrative formats in Renaissance art; and the everyday lives of men and women. The second gallery explores the interweaving of religion and art, presenting works ranging from small-scale devotional paintings to larger-scale works including Rosso Fiorentino's masterpiece The Dead Christ with Angels (about 1524–27). Together, these spaces convey the complexity, variety, creativity, spirituality, self-definition and curiosity that drove the making and appreciation of works during the Italian Renaissance—a period that continues to inspire and resonate with many today.
The French Salon is a "period room" cannot in fact be pinned down to one specific period. An in-depth restoration campaign that began in 2018 yielded a stunning finding that half of the space dates to 18th-century France and the other half to early 20th-century New York. Installed in thematic groupings throughout the room, the silver objects on view include works made for royal, domestic and ecclesiastical purposes—showcasing the craftsmanship of silversmiths who worked in Paris and provincial French cities from the late 16th through the early 19th centuries.
Perhaps even more than other decorative arts objects, silver works carry with them physical evidence of their creation and subsequent lives. The raw material of silver is evident, and the signs of the many hands that processed it still remain: stamped marks tell the story of the artists, the tax collectors who evaluated quality, and the town guild where the pieces were made. In some instances, subsequent owners have engraved their coats of arms, inventory numbers or initials. One incredible object in particular—an exquisite sauceboat by the star Parisian silversmith of the mid-18th century, François-Thomas Germain—has a fascinating history tracing back to the mining of raw material in South America. The salon itself is also presented as a museum object. Visitors can explore its journey—beginning in France; moving to New York, where it was part of a Fifth Avenue mansion owned by businessman William Salomon; and ending in Boston, where it entered the MFA's collection nearly 100 years ago.