Barrington Stage Company's Black Voices Matter
3rd Annual Celebration of Black Voices
By:
Barrington

-

Jul 19, 2023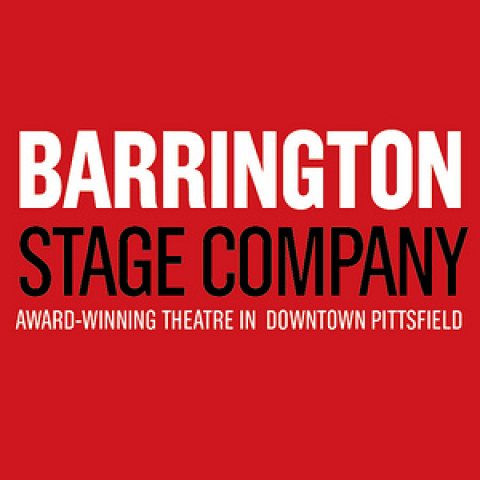 Barrington Stage Company continues to support and amplify the voices of Black community members in the Berkshires. This year's events include a poetry slam, a talent show spotlighting local performers, a gospel concert, two devised theater pieces (one by local youth and one by local adults), and the ever-popular kick-off concert with funk band Brownskin.
Pittsfield, MA - Barrington Stage Company, as part of its Black Voices Matter initiative, is sponsoring the 3rd annual "Celebration of Black Voices" community festival. For 2023, "Celebration of Black Voices" will take place over 4 days - from Thursday, August 10 through Sunday, August 13 on Pittsfield's West Side. The festival will feature six free events celebrating the local Black community through artistic engagement.
The festival will take place in an outdoor pavilion at the Polish Community Club (55 Linden Street) Seating is limited, and reservations are strongly encouraged: https://secure.barringtonstageco.org/overview/celebration.
"Celebration of Black Voices is important because it creates a platform for local Black community members to connect and rebuild "community" through the arts, said Sharron Frazier-McClain, Associate Director of Community Engagement/DEIA. "We not only recognize the need for ownership over your creativity but also the support needed to amplify marginalized voices. Celebration of Black Voices has been instrumental in not only creating opportunities for local artists to perform and showcase their talent but, also creates employment opportunities for local community members. Celebration of Black Voices is creating a pipeline for BIPOC community members into Barrington Stage Company."
"Celebration of Black Voices" embodies its name by showcasing a mix of professional artists and shining a light on local talent. The festival provides a joyful space for exploring, amplifying, and celebrating the deep well of talented Black voices in our community.
Community involvement is a key element to this series of events, and there are ample opportunities for everyone to participate. From residents who are looking to get in touch with their inner "Amanda Gorman" for the poetry slam, to those who want to flex their performance skills in the talent show, to those who want to volunteer their time to help things run smoothly, this festival seeks to break down barriers and create one community through the arts.
Newly added to Celebration of Black Voices this year is a one week Performing Arts Camp. This camp creates an affinity space for BIPOC identifying youth to devise an original play with the support of a professional Director, Music Director, and Choreographer. This camp is free of charge for participants ages 10-18. This camp was created to not only address access to quality art programming, but childcare and food insecurities as well. In collaboration with The Christian Center, breakfast and lunch will be provided daily. Upon completion of the camp and final performance, all participants will receive a $100 stipend.
For more details about "Celebration of Black Voices" contact Sharron Frazier-McClain at 413-997-6118 or at sfraziermcclain@barringtonstageco.org.
Festival details:
Thursday, August 10 – Sunday, August 13, 2023
The Tartell Family Outdoor Stage
Outdoors at the Polish Community Club, 55 Linden Street, Pittsfield, MA
ALL EVENTS ARE FREE TO EVERYONE (but reservations are strongly encouraged)
Thursday, August 10 at 6:00-7:30 p.m.
Kickoff — The Brownskin Band will open the festival, performing high-energy versions of their favorite soul, funk and R&B songs. (An exciting evening of music and dance by the phenomenal band from Syracuse, NY. They exemplify what it truly means to CELEBRATE!)
Friday, August 11 at 2:00 p.m.
Youth Performance — An event for the entire family.
This event will be a sharing of an original devised play by the youth that participate in the Celebration of Black Voices Performing Arts Camp.
Friday, August 11 at 6:00 p.m.
"Emerald Horizons: Veils Lifted by Verse" Poetry/Story Slam. Come out and hear local residents use poetry and storytelling as a vehicle to give a glimpse into who they are and what is important to them.
Saturday, August 12 at 6:00 p.m.
West Side Takes the Stage: Take 4 — an adult talent show featuring local performers ages 18 and older.
Come out and support our local performers/artists as they compete for cash prizes in our 3rd Annual Adult Talent Show.
Sunday, August 13 at 1:00 p.m.
Joyful Noise — gospel concert featuring local choirs and gospel singers. Enjoy an afternoon of gospel music with the Celebration of Black Voices Community Choir. Members from a number of local Black churches will join voices during a Gospel Music Workshop, and this culminating performance event is one that you definitely will not want to miss!
Sunday, August 14 at 6:00 p.m.
Black Voices Matter — Celebratory performance piece created by local Black community members. A powerful expression of artistry that shares the joy, fears and triumphs of the lived experiences of Black people in the Berkshires.